The 151st Open at Royal Liverpool in 2023 with PerryGolf
One Escorted Tour and One Luxury Golf Cruise*
Having celebrated its 150th anniversary in 2019, Royal Liverpool Golf Club, Hoylake is truly a pioneer to many of golf's most prestigious events. Located in Northwest England and forthcoming host of The 151st Open from July 16 - 23, 2023, the Club has a tremendous history which includes Amateur Championships, Walker Cups and Open Championships and of course has hosted many of the game's greatest players such as Bobby Jones, Peter Thomson, Fred Daly, Roberto di Vicenzo and Tiger Woods.
In 2023 we are pleased to present an exceptional pair of programs including an Escorted Tour plus a luxury Golf Cruise enjoyed with 3-6 rounds of golf and a weekend attendance package to The Open, or, simply as a cruise and attendance package without golf. Whether by land or sea, golf's original major championship - sometimes referred to as The British Open or The Open Championship - is an event like no other in our great game.
* "The 2023 British Isles Golf Cruise" may be booked with The 151st Open Attendance Package. Golf is not required.
2023
Tour / Cruise
Nights
Rounds
Media
Status
July 16 - 24
Scotland & England Escorted Tour
Attend The 151st Open at Royal Liverpool
8 Nights | 4 Rounds including Ailsa Turnberry, Royal Troon, Royal Lytham, and Hillside | Saturday & Sunday at The Open
8
4
July 20 - August 1
2023 British Isles Golf Cruise & The 151st Open
12 Nights from Dublin to Edinburgh | 6 Rounds choice of K Club, Royal County Down, Turnberry, Royal Dornoch, Dumbarnie, Gleneagles OR Portmarnock, Royal Portrush, Prestwick, Castle Stuart, Kingsbarns, Gleneagles | 3 Round Golf Lite Program Available| Attend the final two days of The 151st Open at Royal Liverpool Golf Club
12
3/6


WAITLIST
PerryGolf Co-Founder Colin Dalgleish
will be your host.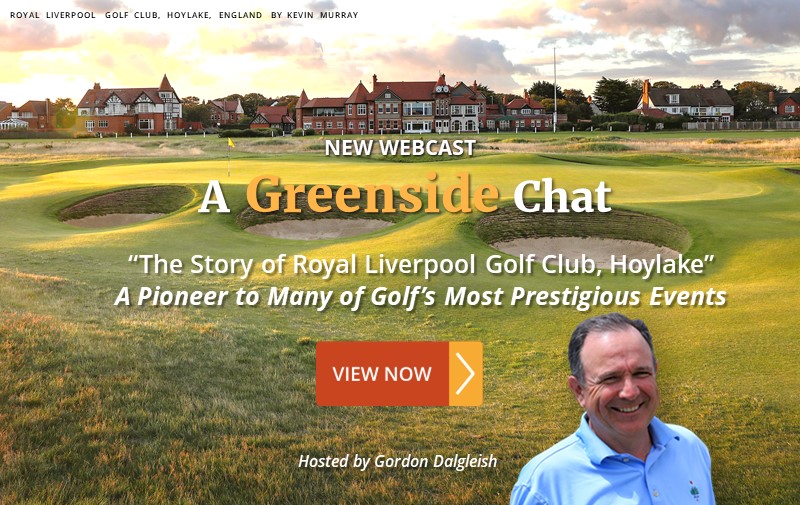 After a lengthy hiatus, Royal Liverpool Golf Club, Hoylake returned to The Open rota in 2006 and again in 2014. Despite its somewhat flat and benign appearance, Royal Liverpool is among the toughest and most demanding of the great seaside championship links of Britain. Hoylake, as it is more commonly known, lies at the very heart of the history and development of golf in Britain. Built in 1869, on what was then the racecourse of the Liverpool Hunt Club, Hoylake is one of the oldest English seaside courses with a tremendous history. The videos below will give you an idea of what to expect.
History, Facts & Figures about The Open




800.344.5257 | 910.795.1048

Expert@PerryGolf.com
Email Sign Up
© PerryGolf. One of the most respected providers of custom golf tours and golf cruises to the world's most memorable destinations for men, women and couples.
800.344.5257
|
Expert@PerryGolf.com Please wait while we update your information