South Africa is one of the world's top five golf destinations along with Scotland, Ireland, Australia and England. Between Johannesburg, Cape Town, the Garden Route, Durban and Kruger National Park (you read that right) there are about two dozen excellent to fantastic clubs you would make this trip to play. But wait, there's more ... There's Cape Town and the Cape Grace Hotel. There's the Cape Winelands and the Lanzerac Estate Hotel, a private 300 year old working wine estate in the Jonkershoek Valley. There's the famous Garden Route. And then there is Kruger National Park. The opportunity to combine a stellar golf experience with an iconic capital city ... Read More.

wonderful wine and great natural beauty with the thrill of a lifetime bushveld safari is one you will treasure forever.
Allow 12-14 days to travel an area three times the size of Texas. You will encounter dramatic South African coastlines, resort beaches, arid deserts, lush coastal forests, majestic mountains and of course the bush. Among the twenty national parks and private game reserves, luxurious lodging offers every chance to sight the Big Five. Two of our favorites are Jock Safari Lodge and Kirkman's Kamp. Jock was the first luxury lodge built in the heart of Kruger National. First choice means a superb setting which means wildlife viewing beyond compare. Thirty miles north Kirkman's Kamp occupies a prime position in the Sabi Sand private game reserve which borders Kruger Park. This elegant, 1920s style colonial camp is perched on high ground overlooking the Sand River with glorious views of the Kruger bushveld.
The service standards found in the safari camps reflect a culture you'll find on proud display throughout South Africa. Hoteliers here regularly earn the industry's highest global accolades. In Cape Town, the bar is set by the Cape Grace Hotel on the Victoria & Alfred Waterfront. Ten minutes away on the slopes of Lion's Head is the Ellerman House, a boutique hotel with 11 rooms, 2 suites, 2 three-bedroom villas and sensational views over the Atlantic. Twenty minutes from city center in the Constantia Valley is Steenberg, a 24 room hotel surrounded by an award winning winery and an 18-hole championship golf course. The property of choice in the Garden Route region near George is the Fancourt Hotel and specifically the Manor House whose 17 Suites and a master double suite are pampered with 24 hour butler service.
The golf you want begins where the game here began in Cape Town of 1885, at Royal Cape, the subsequent host to eleven South Africa Opens and eight national amateurs. Arabella in the Western Cape is a set dramatically alongside the Bot River Lagoon where it earns its top five ranking by compensating for its lack of length with relentless demands for accuracy. Pearl Valley is a Jack Nicklaus Signature club set in the famous Franschhoek Wine region where you can complement a day of play with equally impressive food and wine.
The Garden Route is home to the Fancourt courses along with Pinnacle Point in Mossel Bay. Fancourt – The Links is a Gary Player design routinely found among the country's top 5 which has hosted the 2003 Presidents Cup won by Tiger Woods, the 2005 South Africa Open and the European Tour's 2012 Volvo Golf Champions. The Links is a walking course with caddies. An hour southwest to the coast and hundreds of feet about the Indian Ocean, is the Peter Matkovich / Darren Clark collaboration at Pinnacle Point. If you've played Pebble, or Old Head, or Cape Kidnappers, or Cabot Cliffs, you will recognize a kindred spirit. The view from the bar is equally off the charts.
Most amazing of all, hands down (and heads up), you can play the country's leading (sometimes second leading) golf course along the banks of the Crocodile River found inside Kruger National Park at Leopard Creek. Architect Gary Player says, "Leopard Creek is surrounded by bushveld. You could be playing, one of the best golf courses you've ever been on, while a hippopotamus snorts or a wild lion roars. " The same sponsor of the Alfred Dunhill Links Championship in St Andrews has sponsored the Alfred Dunhill Challenge at Leopard Creek since 2005.
Custom Tours to South Africa Priced Entirely Online in 90 Seconds. Or Less.
Welcome to QUICK QUOTES℠, our exclusive online trip calculator that allows you to generate a quotation to any of our eleven Custom Tour destinations in 90 seconds. Or Less.

Select a tour from the collection below and click GET A QUICK QUOTE.



Feature Vacations
We are pleased here to feature our current collection of Golf Cruises and/or Escorted Tours for this destination.  These vacations are designed for golf couples who enjoy combining  experiences like luxury cruising and safaris to wine tasting and sightseeing with some of the best golf in the game.  Schedules are offered throughout the year and around the world.  The entire portfolio of more than two dozen itineraries is  available for review at 2022 / 2023 Tours & Cruises.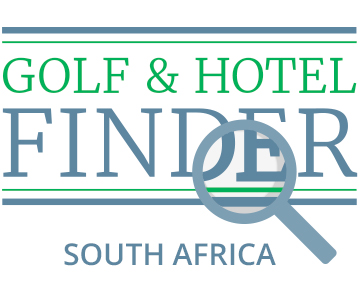 Our interactive Golf & Hotel Finder is a valuable research tool featuring dozens of the leading golf courses and hotels available in each region along with many "hidden gems" that might otherwise escape attention. Profiles are provided for each property whose location will appear on the map when the text links are activated.


Additional PerryGolf Vacations to South Africa
Customized golf, safari, wine and sightseeing tours of South Africa are always available keeping in mind that their golf season is primarily from October to March. Contact Gordon Turner in our Cape Town office at 800.344.5257 x251 or Gordon.Turner@PerryGolf.com if we can assist you personally.

The Best of South Africa Escorted 2022
Golf, Kruger Safari, Cape Town, the Winelands & Garden Route | 14 Nights including 4 on Safari | 6 Rounds | Wine Tours & Sightseeing | March 13 - 27

Victoria Falls and Botswana Extensions Available
The Best of South Africa Escorted 2022
Golf, Kruger Safari, Cape Town, the Winelands & Garden Route | 14 Nights, 4 on Safari | 6 Rounds | Wine Tours & Sightseeing | October 30 – November 13

Victoria Falls and Botswana Extensions Available



2022 South African Golf Cruise
12 Nights from Cape Town to Cape Town on Azamara Pursuit | 5 Rounds including Humewood, Zimbali, Durban & Pearl Valley | January 15 - 27
PRE-CRUISE OPTION – Golf & Kruger Safari
POST-CRUISE OPTION – Fancourt & Knysna
2023 South African Golf Cruise
12 Nights from Cape Town to Cape Town on Azamara Journey | 5 Rounds including Pearl Valley, Humewood, East London, Zimbali & Durban | January 15 - 27
PRE-CRUISE OPTION – Golf & Kruger Safari
POST-CRUISE OPTION – Fancourt & Knysna

The trip was absolutely fantastic.  It blew away all of my expectations and Perry's service was impeccable.  Our driver) was great showing us the sights as well as taking care of our golf arrangements.  Can't wait to plan my next trip!

Mr. James P.
Scotland

Thanks again for the greatest golf voyage a true golfer and student of the game could ever experience! It was the trip of a lifetime.

Mr. Gerry G.
Open Championship Golf Cruise

We had a wonderful time on the PerryGolf Southeast Asia trip. Colin Dalgleish accompanied us and was the perfect host! We would recommend PerryGolf and the Asia trip to golfers and non-golfers alike. You will be amazed at the spa inclusive Fusion Maia Resort in Da Nang. It was our favorite spot.

Mr. and Mrs. Jeff W.
Southeast Asia Escorted

Our expectations were thoroughly exceeded! Special thanks to our [PerryGolf VIP Concierge] driver and host, John. Incredible service, sense of humor and a total gentleman. Many thanks for a trip of a lifetime!

Mr. Brian T.
Scotland

We are over the Atlantic now headed home from a fabulous couple of weeks in Italy. I want you to know that the trip will always be one of my all-time favorites! Every aspect was first class. The guides were among the best ever. The hotels were fabulous. The food was over the top. We are going home to rest!

Mr. and Mrs. Ron H.
Italy Escorted

We had an outstanding trip to Ireland. PerryGolf was spot on with accommodations and recommendations for our entire group of 7 (4 golfers and 3 non golfers). The only question now is "when do we go to Scotland?

Mr. Michael M.
Ireland

Just wanted to let you know we had an outstanding trip. Alastair Niven did an outstanding job of working with us and the Scottish Highlander barge was truly wonderful - the crew, the food, the logistics. The golf was super fun and even the weather was perfect. Couldn't have asked for a better trip. Thx!

Mrs. David W.
Scottish Highlander Hotel Barge Golf Cruise

We had a great trip.  I would not do it any other way. Our [PerryGolf VIP Concierge] driver, John, was absolutely the best thing about our trip.  He made it so easy, He became part of our group and a friend.  What more could you ask?

Mr. Doug S.
Scotland

Gordon Turner was an excellent – PerryGolf is fortunate to have such a good representative in Cape Town. I found the extra day we stayed at Eagle's Crag, a learning occasion of a lifetime.

Mr. Russel W.
South Africa

This was a wonderful trip. New Zealand is a welcoming place and golf there is everything I had hoped. Thanks for steering us to this tour.

Mr. C. Van A.
New Zealand

PerryGolf did an exceptional job!  Courses were great. Hotels were very nice, but the best part was our driver, Joe Marshall.  He was outstanding.  Within two minutes of our arrival he knew everyone's name and stayed on top of any details. 

Mr. Chris J.
Scotland

Our impression of the total PerryGolf experience is very positive. Very organized. Very timely. Very friendly. Special kudos goes to John Henderson who will leave lasting impressions with his spirit, and his friendliness. Please pass on our congratulations!!

Bob and Ruth C.
Open Championship Golf Cruise

Our Ireland excursion with Perry couldn't have been better! Patrick, our driver/guide, was superb and is obviously a veteran at hosting travel groups. We'll certainly use Perry for our next international golf trip, and don't hesitate to use me for a reference.

Mr. Robert L.
Ireland

Excellent trip. Patrick, our host / driver, was fantastic....a good sport, an excellent restaurant advisor, and a top notch tee time negotiator. Will definitely utilize the services of PerryGolf again!

Mr. John K.
Scotland

Our trip was a bit unusual in that we had to reschedule at the last minute but Keith Baird made it happen for the following year. John Finnigan was our driver and he was also excellent. We had a wonderful time and would use Perry Golf again for sure.

Mrs. Susan F.
Scotland

On our recent trip to Asia we experienced the "Trifecta of great travel"..... world-class golf, exotic excursions and luxurious accommodations. To capture the city excitement of Saigon, the Zen beaches of Da Nang and the exotic jungle of Siem Reap all in one trip was awesome!

Mr. and Mrs. Sam S.
Southeast Asia Escorted

We drove into Southampton and saw the PerryGolf truck in the terminal. Angus met us and from that moment forward the guys took great care of us. They are terrific. The organization of the trip was absolutely top notch at every level. It was as if an experienced local put together their "dream trip" and took us along with him!

George and Jana D.
Open Championship Golf Cruise

We had great days but the one at the Old Course was icing on the cake.. What can you say about the Old Course, unless you have experienced it for yourself no words can do it justice. Thanks again for making our trip run so smooth and seamless.

Mr. Jim S.
Scotland

Our trip was exceptional. We had great weather, stayed in excellent accommodations and played some outstanding golf courses. I don't know of anything that could have turned out better than it did! Thanks again Colin and give our best to Anne.

Mr. Gary T.
New Zealand Escorted

This is the second time I have travelled with PerryGolf. The thing I like the most is that there are no surprises. Everything works flawlessly. When you show up they are ready for you and everything works seamlessly. That is what I am looking for when I travel for golf. Thanks.

Mr. Josh S.
Scotland

We had an excellent trip to Scotland. Everything planned to perfection and well thought out. We were celebrating my dad's 75th birthday who had the trips only eagle and it was on the Old Course! Thanks to Joe, our guide, and the entire PerryGolf team. Cheers.

Mr. Thomas B.
Scotland

It's difficult to find the right words to describe how Sharon and I feel about PerryGolf now that we've had the opportunity to experience one of your trips. Outstanding! Exceptional! Superb! First Class! Thought of every possible need! Surpassed expectations by 1000%!!!

Dave and Sharon C.
Open Championship Golf Cruise

Thank you so much for giving us the best vacation we could have wished for. We loved the golf, our driver Steve, Doonbeg Resort, the scenery, the Irish people, even the food, and of course the pubs. You are the very best. Your experience and competence showed throughout the trip.

Ms. Marcia M.
Ireland

The variety of things to do made the trip better than I could imagine. Gordon Turner is delightful and obviously flexible to have dealt with the changes and details of our trip. This is the third Perry Golf trip I have been on and have had excellent experiences with all of them.

Ms. Clair S.
South Africa

My family and I have used PerryGolf on numerous occasions. Up to now, we have always booked trips of the "self-drive" variety. This year, I arranged a group of eight and we took one of your VIP coaches. What a difference. The ease of doing business with your company is why we keep coming back, trip after trip.

Mrs. Sue R.
England and Scotland

Everything exceeded expectation. It was all wonderful and if there were any 'behind the scenes' challenges I was not aware of them which is a good thing. Would I recommend PerryGolf to my friends/colleagues – yes in a heartbeat!

Dr. and Mrs. Gerald K.
Open Championship Golf Cruise

Once again, thanks for helping me complete a golf trip that was at the top of my bucket list. My only lament is that the trip is now in the rear view mirror.

Mr. Harold R.
Ireland

Our trip was fantastic- the itinerary, the courses, the directions, our reception at the airport, Alastair's help before we left- all were excellent.Thanks for making a memorable vacation a possibility; I am sure this will go down as my Dad's favorite birthday present!

Mr. Jacob H.
Scotland

This was my second trip with PerryGolf, and as it has been in the past, a fantastic trip. I can't say enough about your company and your entire staff. In the real estate business, I know my best business model is referrals, so you can bet I will refer all of my golfing friends to PerryGolf.

Mr. Chuck S.
Ireland

Once again, you have far exceeded very high expectations which you do on each trip. I continue to recommend PerryGolf to all who want to travel to Scotland. We look forward to our next trip.

Mr. Dennis T.
Scotland

Everyone at PerryGolf were top notch – took care of all the details, kept us informed and were fun. We will recommend PerryGolf to clients and friends and hope to travel again with PerryGolf on another great adventure.

Mrs. Janice M.
Open Championship Golf Cruise

Our driver, Michael Anderson, was absolutely terrific. I have taken guides on other trips to Europe and it always makes the trips when you don't have to worry about details upon your arrival such as tee times, directions, reservations, etc. Mike was among the best I've ever had.

Mr. Charles S.
Scotland

Thank you so much for a fabulous golf tour of Asia. From the outset, our golf, hotel and transfers were smooth and efficient. Your support teams in Bangkok, Cambodia and Vietnam are outstanding. A special thanks to your guides who added fascinating local snippets of history or humor!

Mrs. Natalie P.
Southeast Asia Escorted



800.344.5257 | 910.795.1048

Expert@PerryGolf.com

Email Sign Up

© PerryGolf. One of the most respected providers of custom golf tours and golf cruises to the world's most memorable destinations for men, women and couples.
800.344.5257
|
Expert@PerryGolf.com Please wait while we update your information