Welcome Travel Professionals
How to Capitalize on International Golf Tours and Cruises
PerryGolf is pleased to welcome Travel Professionals. This section of our website provides an overview of the most respected tour operator in the international golf travel industry. If at any time you require personal assistance, our staff of Golf Travel Experts always welcomes your call on 800.344.5257 and email to Expert@PerryGolf.com.
PerryGolf is one of the leading providers of international golf tours and cruises to the world's most memorable destinations. We arrange every aspect of completely personalized Custom Tours to Scotland, Ireland, England, Wales, Spain, Portugal, France, Italy, South Africa, New Zealand and Australia for groups of men, women and couples that combine play at marquee clubs with sightseeing, wine touring, safaris and famous resorts. We also offer an annual collection of fixed departure and fully managed Escorted Tours for parties up to 30 guests who especially enjoy the opportunity to travel with like-minded new friends.
PerryGolf Cruising sails throughout the year beginning with the New Zealand/Australia in January and February followed by the British Isles including attendance to The Open, Southeast Asia plus the Mediterranean and Baltic Sea during the spring and summer. Each fall we can be found in the Arabian Gulf. We work exclusively with Azamara® whose four ocean liners for less than 700-guests have proven to be the ideal vessels for our purpose.
For those who enjoy combining their love of golf with their passion for travel, PerryGolf is uniquely qualified to arrange the best of both.
Contact PerryGolf
There are several ways you can contact our Sales and Reservations staff. To request a quote and to book a reservation, call 800.344.5257 then the Extension below for the destination of your choice. Inquiries and questions are also welcome by email.
Telephone:
800.344.5257

Ext.

British Isles and all Escorted & Cruise programs

3

New Zealand & Australia

4

South Africa

6

Spain & Portugal

7

Italy

8

France

9

Address:
1013 Ashes Drive, Suite 101, Wilmington, NC 28405
Email:

Expert@PerryGolf.com

Fax:

678.868.1526

Business hours:
Monday-Friday: 8 a.m. - 6 p.m.
Golf Cruise Reservation Forms
Our current worldwide golf cruise portfolio may be viewed at the PerryGolf Golf Cruising page.  Our Golf Travel Experts are ready to answer any questions you may have.  Travel Partners should book the cruise element directly with Azamara over their usual booking portal.  Golf package availability should be checked with PerryGolf.  Reservation forms for our travel partners for our golf packages may be accessed and downloaded at our Travel Partner Reservation Forms page.
Travel Agent Email Registration
Please complete the Registration below to join PerryGolf's email list to receive periodic news about travel opportunities and offers.
You can unsubscribe at any time. Your information will remain private to PerryGolf.
Thank you for your interest.

*required fields
Scotland & Ireland
PerryGolf is the host of choice for golf and travel to the fabled links courses of the British Isles. Significant access to guaranteed play on the Old Course, St Andrews along with our fleet of Golf Coaches with Concierge Drivers continue to define the standard for comfort and convenience.
Whether you have a group of men who travel for golf – and more golf – or couples who wish to combine their play with garden tours, whisky distilleries, epicurean or historical interests, we have an experience beyond compare.
Learn more about Scotland
Learn more about Ireland

Couples Golf & Travel
PerryGolf is pleased to offer more destinations and travel experiences designed specifically for golf couples than any other international golf tour operator. We are continually adding to our portfolio of programs and by joining our mailing list you will be assured of being one of the first to know and share with your golfing clients.
Escorted Tours & Cruises
You may also find our Quick QuotesSM section useful as you research customized travel options for your golfing clients. This will provide, immediate, online pricing with the assurance that the suggested trips have been created with the experience of PerryGolf since 1984.
Literature Request
2023/2024/2025 Worldwide Golf Cruises
Golf couples, your international vacation has come in. PerryGolf + Azamara® have combined their unique strengths to offer the largest and widest ranging portfolio of luxury golf cruises available. Our departures will visit nearly two dozen countries for play at more than 70 golf courses, 20 of which are ranked among the world's Top 100.

Golf Cruise FAQ Flyer
Our portfolio of worldwide Golf Cruises stands alone for golf couples who enjoy combining their love of the game with their passion for international travel. Voyages with equal parts marquee golf and iconic sightseeing are available throughout the year visiting the world leading destinations ranging from the British Isles with attendance to The Open to the Mediterranean, the Baltic Sea, Norway, South American and South Africa. This flyer details the experience you can expect.

Click here
to submit your literature request allowing five business days for delivery. If you have an urgent need, PDF versions are available for immediate download. We encourage you to provide an extra copy of the brochure anytime you find interest for a PerryGolf tour. Golf is inherently a group activity so very often the extra copy will be shared with golfing friends who are also excellent candidates to travel.
About PerryGolf
Founded in 1984 by a pair of Scottish brothers who were accomplished amateur golfers, PerryGolf has risen to become America's leading provider of luxury international golf vacations. The Company maintains a marketing and sales office in Wilmington, North Carolina with a sales and operational headquarters located in Helensburgh, Scotland. PerryGolf is recognized and respected for creating unique and innovative golf travel experiences including privately chartered small-ship cruises, luxury train tours, helicopter tours and personalized land tours utilizing VIP Golf Coaches. The business has evolved into three distinct products;
Customized Travel - completely personalized itineraries for a group of golfers who are typically close acquaintances. Non golfers will frequently join the group to enjoy local sights, history, resorts, etc while the golfers play. PerryGolf arranges the complete vacation including airfare (optional), tee times, hotel accommodations, sightseeing and local transportation. Group size can vary from single traveler to more than 100. Destinations Served - Scotland, Ireland, England, Wales, France, Spain (Costa del Sol), Portugal (Lisbon & Algarve), Italy, South Africa, New Zealand, Australia and Argentina.
Escorted Tours - are pre-arranged with fixed itineraries for groups of 24 - 30 guests. These programs are fully managed throughout by PerryGolf representatives. They are designed around special events like The Open, sometimes referred to as The British Open or The Open Championship, or to experience unique destinations like Southeast Asia & Argentina that may not be part of our permanent portfolio. Our escorted programs provide an excellent opportunity for smaller parties to join a larger group of like-minded traveler for a relaxed experience supported by driver.
Golf Cruises - The reputation we've earned over 35 years as one of the most respected providers of international golf tours is proudly presented now as one of the most respected providers of international golf cruises. PerryGolf stands alone to deliver the largest variety of voyages that combine the best golf courses in the world with the world's most desirable destinations.
We do not charter which allows us to offer a wide range of pricing. Instead we partner with Azamara® whose four ocean liners for less than 700 guests give us access to nearly every destination around the world with great golf.
Client Interest & Motivation
Passion for the game is obviously the primary factor but many simply treasure the experience shared in the company of friends, plus it is a refreshing opportunity for those who walk to get meaningful exercise.
Completely unique interest is found for trips to British Isles. As the "Home of Golf" and with so many famous, highly regard courses available for visitor play, Scotland and Ireland in particular provide a level of golf experience which does not exist elsewhere in the world. The types of courses ("links" golf courses are the most popular), and their historical significance all work together to create an ambience that is impossible to duplicate. Another specific interest is attendance to The Open, sometimes referred to as The British Open or The Open Championship, which is the oldest of golf's four major professional championships played each year during the 3rd week of July.
Significance of destinations - Scotland is widely regarded as the "Home of Golf" and as result many golfers wish to play golf where the game was invented. Golf is unique as a sport due to a profound interest in the history and traditions of the game. Golf throughout the British Isles is also viewed as a significantly different experience due to the type of golf course, links style courses, which are characterized by their seaside location among natural sand dunes, minimal trees and water hazards, plus fast, firm fairways and greens For our other destinations, the interest lies somewhere between quality golf experiences and lifestyle choices. Travel to enjoy a new golf course AND a different culture.
Target Audience
PerryGolf serves primarily two target audiences among international golf travelers: groups of men and groups of couples. Groups of men, or "buddy trips", typically prefer to play Scotland and Ireland for 6-8 days in groups of 4-12. Australia's Sandbelt golf region near Melbourne is another popular destination for the men. Couples enjoy the British Isles as well of course, but their non golf travel interests lead them around the world. Our Mediterranean destinations plus South Africa, New Zealand and Australia are booked almost exclusively by couples, as are our golf cruises. Couples itineraries typically combine golf with local activities ranging from safaris and sightseeing to wine tastings and cooking classes. In either case, couples or men, our clientele ranges in age from 45 – 70+. Geographically, they are found throughout the United States. Nearly all of our clients are members of higher end private golf and country clubs.
Key Client Questions
Custom Tour
In order for a PerryGolf Travel Specialist to prepare a customized quotation, we require just a few questions be answered. This provides sufficient data that we can formulate the initial proposal which serves as a road map for the final itinerary. It helps everyone involved in the process as it focuses the client's attention on a specific plan.
How many golfers & non golfers (if any) in the group?
What are the preferred dates of travel?
Is local transportation requested in a VIP Golf Coach with Concierge Driver or self drive?
What type of accommodation is preferred, e.g small country house, deluxe hotel, first class hotel, single or double occupancy?
Do they have any specific golf courses they wish to play? (Ideally, prioritize the important courses.)
Escorted Tour & Cruises
How many golfers & non golfers (if any) in the group?
Is party interested in pre or post tour extensions?
What level of cabin accommodation is preferred?
Custom Quotations
With the information provided from the list above, your PerryGolf Expert will prepare, within 24 hours, a complete and email a carefully detailed, interactive proposal with a day by day description of activity. Pricing is guaranteed for 15 days minimum. You and your client(s) are welcome to adjust the schedule as you wish. The proposal will not be confirmed for availability however until deposits and completed reservations forms are received for all members of the party.
Custom Quotations Online

If you prefer to create custom golf schedules on your own, we invite you to visit our online trip calculator – Plan Your Own Tour™. Simply provide your client's travel dates and group size, then choose their golf, hotel and means of local transportation, and you will receive an immediate online quotation. Should you require a detailed, day by day itinerary – or if you have any questions – a PerryGolf Travel Specialist always welcomes your call.

Another option is to visit our Quick QuotesSM section which has been created using our knowledge and experience since 1984 as to the more requested customized trips. Pricing is extremely simple, completely online and requires only dates of travel and number of people in your client's party.
Booking
Step 1: Once your client has settled on a schedule they wish to book, you shall receive our reservations form via email including booking conditions. Once you have returned a completed reservations form and deposit for each client, we then begin the process of confirming the requested arrangements with our various golf and hotel suppliers.
Step 2: On the next business day following receipt of your reservations forms we expect to have your clients confirmed schedule with assigned starting times. In the event we encountered availability issues at any of the hotels or golf courses, your Travel Specialist will contact you and discuss the options available. If we are unable to secure a schedule which satisfies your client's requirements, there is no financial obligation to either party, and all arrangements are cancelled.
NOTE: It is critically important during the confirmation phase of the booking that you are aware of the time constraints PerryGolf deals with our suppliers. Some facilities will only hold space for a brief period of time before they require non refundable deposits.
Step 3: Final Travel Documents. Approximately 30 days prior to travel you shall receive your client's final travel information with complete documentation for their upcoming trip including final schedule and other relevant material. We provide this information in digital form.
Selling Points
PerryGolf has been operating luxury golf experiences since 1984. Today we offer more golf tours and cruises for groups of men, women and couples to more destinations throughout the year than any other international golf travel operator.


One company service - PerryGolf with marketing and sales office in Wilmington, North Carolina plus operations office in Helensburgh, Scotland provides seamless service. Your clients are dealing with the same company throughout. They are NOT being passed to a ground handler over which you have no experience.


Old Course, St. Andrews - PerryGolf has done business with St Andrews Links Trust since 1984, the longest such relationship of any existing tour operator. PerryGolf has accepted an invitation to become an Authorised Provider, and in doing so continues this long held and valued association with the Trust. Our season long allocation of starting times ensures we are in a very strong position to accommodate clients from around the world who seek to make the pilgrimage to the Home of Golf with secure and guaranteed advance arrangements to play the Old Course.


VIP Golf Coaches - PerryGolf created the industry standard of VIP Golf Coaches in the British Isles in the late 1990's. Since then we have continually refreshed and improved. While the quality of the vehicles is second to none, it is our Concierge Drivers who truly take care of our clients and consistently receive the highest accolades from our mutual clients.


Customized Quotations - Our Golf Travel Experts in Scotland and North Carolina always welcome the opportunity to help you personally. Once we gather a few details about the trip you envision, pricing plus a detailed itinerary will be emailed to you within a business day.


QUICK QUOTESSM - Try our exclusive online trip calculator where our most popular schedules have been pre-configured for each of our eleven Custom Touring destinations. Simply add the Arrival Date and Group Size to get an instantaneous quotation entirely online.


Key Golf Courses and Hotels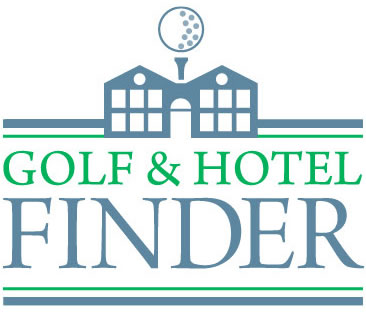 We invite you to visit the Destinations section of our website where you will find a "Golf & Hotels" page for each country we offer. A country map is provided and divided into regions along with dozens of golf course and hotel selections convenient to each. Place your cursor over any course or hotel name and its location is automatically indicated on the map. Click on any course or hotel name and a pop up window will appear with a photo/text description.
Sightseeing
It is critical to address the needs and interest of non golfers who travel with us. We serve their needs in a variety of ways, depending upon the individual situation;

Excorted Tours - comprehensive daily sightseeing programs are designed and included in the total cost of all of our Escorted Tours. The schedule varies by destination but the intent is to provide an interesting, cultural experience for those participants not wishing to golf.

Customized Touring - On programs with a Concierge Driver, he will gladly take the non golfers sightseeing during the day when the golfers are on the links. He will assist with shopping & sightseeing ideas to ensure a memorable vacation for those not playing golf.

Self drive Touring - Included in the information travelers receive upon arrival at the destination is a comprehensive package listing sightseeing opportunities and suggestions for their trip.


PerryGolf did everything they could to ensure our group experienced a world class trip. Every detail was taken care of with no stone left unturned. Our driver Gerry enhanced the experience by being on top of everything from caddies to dining, making sure my members were well taken care of. From there the memories took care of themselves. The group from Perry Golf did an unbelievable job!

Steve Wilson Director of Golf
The Bridges, Rancho Santa Fe, CA

A BIG TIME thank you to Denise and Iain. They were AWESOME and on top of everything. I hope when we do this again that they both take care of my group. I will always recommend PerryGolf!

Joe Beck, PGA General Manager
Austin Country Club, Austin, Texas

I will tell you that every aspect of the trip exceeded my expectations. Since being back at my club, I have not stopped talking about the experience you (Gary Sheppard) and Ian created for us. Ian was able to step into our group and within a couple of hours we felt as though we'd known him for years. His knowledge and willingness to help at any moment was tremendous!

Chris Terry, PGA
TPC Wakefield Plantation, Raleigh, NC

If you're looking at Scotland, Ireland or England, PerryGolf is the call. Expectations (of my members) are so high, there is no way I'm willing to leave anything to chance.

Robert Graham, PGA Head Professional
Piedmont Driving Club, Atlanta, GA

We had groups from 3 clubs in 3 Coaches playing a team competition. PerryGolf did their usual fine job organizing everything; our golf, caddies, hotels, restaurants, everything. All we had to do was concentrate on our games and have fun!

Dick Murphy, PGA Head Professional (Ret'd.)
Peachtree Golf Club, Atlanta, Georgia

As memorable as the Scottish Golf experience is, it would not be the same without the use of the VIP Coaches. Traveling from golf course to golf course in the comfort of your living room is the best way to describe it. Thanks to everyone for a trip of a lifetime.

Dave Phillips Cofounder Titleist Performance Institute
Oceanside, California




800.344.5257 | 910.795.1048

Expert@PerryGolf.com
Email Sign Up
© PerryGolf. One of the most respected providers of custom golf tours and golf cruises to the world's most memorable destinations for men, women and couples.
800.344.5257
|
Expert@PerryGolf.com Please wait while we update your information