Along with remarkable new golf, this New Zealand golf vacation package includes the marvel of travel to New Zealand with its diverse and striking landscape. The country seems to change around each corner, offering panoramas filled with natural beauty. In addition to playing golf in New Zealand you can also embrace and enjoy the best in New Zealand travel.
Experience every imaginable landform, including vast snowcapped mountain chains, steaming volcanoes, sweeping, rugged coastlines ... Read More.

deeply indented fiords (such as the breathtakingFiordland National Park) and dense, lush rainforests. Comparable in size to California or Japan, New Zealand has a population of just four million making for a refreshing change of pace. As a people, the Kiwis are among the most relaxed and engaging in the world. Visitors are easily befriended. The exotic locales sprinkled across the nation feel like home.
The lodges sprinkled throughout New Zealand are captivating and comfortable, enchanting and endearing, opening the windows to new horizons and providing a respite certain to recharge your body, mind and soul. Set amid natural beauty, varying from rustic to elegant, these lodges are memorable for their taste and variety.
It is no wonder that thrilling golf is abundant in such a place. From traditional to modern, links to parkland, more than 400 courses exist today, with roots dating to 1871. There are classic layouts like Paraparaumu Beach Golf Club near Wellington which was opened after World War II as a links style masterpiece. Royal Wellington, considered one of the finest parkland courses in New Zealand, is perched alongside the Hutt River near Silverstream. The club was founded in 1895 but the current course was redesigned in 2013 by Greg Turner and Scott Macpherson and has proven to be a stout championship test, playing host to the Asia-Pacific Amateur.
Local hero Sir Bob Charles, the 1963 Open Champion, has authored perennial favorite Millbrook offering a truly unique golfing experience set against the stunning alpine backdrop of The Remarkables mountain range.
The Hills is carved from the earth, meandering through lakes, waterways and wetlands areas, sprawling across 500 acres with dramatic elevation changes, cutting through a glacial valley and featuring everchanging sculptures dotting the property.
Jack's Point is also nestled among The Remarkables, offering delightful views of Lake Wakatipu and located only 20 minutes from downtown Queenstown. Kinloch Club was designed by Jack Nicklaus to resemble the great links courses of Ireland and Scotland. However, instead of offering views of the ocean, golfers can admire the beauty of Lake Taupo, which is New Zealand's largest freshwater lake.
On the South Islands, Christchurch is the second-oldest course in the country with a tradition dating to 1873. The legendary six-time Open champion Peter Thomson redesigned the layout in 2011. In the same region, Clearwater has played host to international golfing superstars in both the men's and women's game. Lydia Ko shot 61 on the course in 2015!
Golf and wildlife co-exist in harmony at Wairakei, which brought to life the vision of owner Gary Lane, combining a world class course on a sanctuary where "kiwi chicks" and other birdlife is safe to carry on predator-free.
Kauri Cliffs in Northland provides remarkable stunning views of Hawke's Bay and its sister course, Tom Doak's remarkable Cape Kidnappers in Napier were instantly thrust into the world 100 from birth. The combination of unforgettable golf and spectacular scenery are responsible for drawing golfers from around the world to the region. These two courses simply must be seen to be appreciated.
Wherever you play, you will be captivated by one remarkable landform after another. Glaciers grind their way down the Southern Alps. Lake Taupo, located in the center of the North Island and formed by an ancient volcano, is neighbor now to a pair of active mountains – Ngauruhoe and Ruapehu. The pristine lake is prized worldwide for the quality of its trout fishing, legendary for their condition and size. The Tongariro River at the southern end of Lake Taupo is one of the best fly fishing trout rivers in the world. Hawke's Bay is a sunny, dry, Mediterranean-style home to red wine, glorious beaches, and lively celebrations of Matariki, the Maori New Year. Milford Sound is Rudyard Kipling's "Eighth Wonder of the World"!
Bats are the only land-dwelling mammal native to New Zealand, joining marine mammals such as dolphins, seals and whales. The nation is known as the seabird capital of the world with several rare species like the bonded rail and the spotless crake. Even still, many of the birds are flightless, which is interesting in its own right.
Of course, any trip to New Zealand also provides the delightful opportunity to sample its vast array of wines. Marlborough is the largest of the 11 distinct major wine growing regions, with many sub-regions beginning to develop as well. The Marlborough region received global recognition in the 1980s for the sauvignon blanc it produced and is unique for enjoying a combination of cool temperatures, high sunshine, low rainfall and moderately draining soil. Most of the regions are found on the eastern coastline of the North and South islands, close to the mountains where they can flourish under consistent and plentiful rainfall.
New Zealand is a land of wonder and beauty. The wide, open spaces and relaxed pace at which the natives live will provide a enthralling and fulfilling trip, certain to prompt a desire to soon return to the lovely land of Kiwis.
Custom Tours to New Zealand
Priced Entirely Online in 90 Seconds. Or Less.


Feature Vacations
We are pleased here to feature our current collection of Golf Cruises and/or Escorted Tours for this destination.  These vacations are designed for golf couples who enjoy combining  experiences like luxury cruising and safaris to wine tasting and sightseeing with some of the best golf in the game.  Schedules are offered throughout the year and around the world.  The entire portfolio of more than two dozen itineraries is  available for review at 2022 / 2023 Tours & Cruises.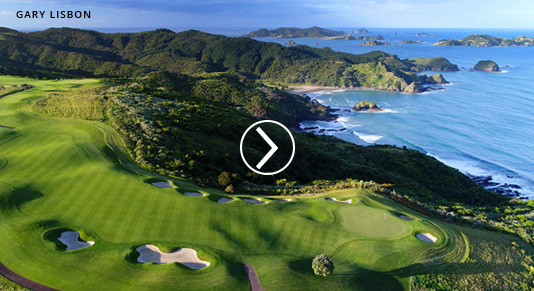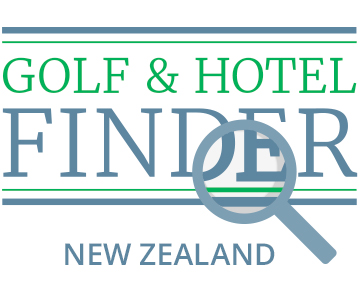 Our interactive Golf & Hotel Finder is a valuable research tool featuring dozens of the leading golf courses and hotels available in each region along with many "hidden gems" that might otherwise escape attention. Profiles are provided for each property whose location will appear on the map when the text links are activated.


Additional PerryGolf Vacations to
Australia & New Zealand
Custom golf tours are available which you can price entirely online using our exclusive online trip calculator at QUICK QUOTES℠ Of course, we always welcome the opportunity to assist you personally at 800.344.5257 or Expert@PerryGolf.com.


The trip was absolutely fantastic.  It blew away all of my expectations and Perry's service was impeccable.  Our driver) was great showing us the sights as well as taking care of our golf arrangements.  Can't wait to plan my next trip!

Mr. James P.
Scotland

Thanks again for the greatest golf voyage a true golfer and student of the game could ever experience! It was the trip of a lifetime.

Mr. Gerry G.
Open Championship Golf Cruise

We had a wonderful time on the PerryGolf Southeast Asia trip. Colin Dalgleish accompanied us and was the perfect host! We would recommend PerryGolf and the Asia trip to golfers and non-golfers alike. You will be amazed at the spa inclusive Fusion Maia Resort in Da Nang. It was our favorite spot.

Mr. and Mrs. Jeff W.
Southeast Asia Escorted

Our expectations were thoroughly exceeded! Special thanks to our [PerryGolf VIP Concierge] driver and host, John. Incredible service, sense of humor and a total gentleman. Many thanks for a trip of a lifetime!

Mr. Brian T.
Scotland

We are over the Atlantic now headed home from a fabulous couple of weeks in Italy. I want you to know that the trip will always be one of my all-time favorites! Every aspect was first class. The guides were among the best ever. The hotels were fabulous. The food was over the top. We are going home to rest!

Mr. and Mrs. Ron H.
Italy Escorted

We had an outstanding trip to Ireland. PerryGolf was spot on with accommodations and recommendations for our entire group of 7 (4 golfers and 3 non golfers). The only question now is "when do we go to Scotland?

Mr. Michael M.
Ireland

Just wanted to let you know we had an outstanding trip. Alastair Niven did an outstanding job of working with us and the Scottish Highlander barge was truly wonderful - the crew, the food, the logistics. The golf was super fun and even the weather was perfect. Couldn't have asked for a better trip. Thx!

Mrs. David W.
Scottish Highlander Hotel Barge Golf Cruise

We had a great trip.  I would not do it any other way. Our [PerryGolf VIP Concierge] driver, John, was absolutely the best thing about our trip.  He made it so easy, He became part of our group and a friend.  What more could you ask?

Mr. Doug S.
Scotland

Gordon Turner was an excellent – PerryGolf is fortunate to have such a good representative in Cape Town. I found the extra day we stayed at Eagle's Crag, a learning occasion of a lifetime.

Mr. Russel W.
South Africa

This was a wonderful trip. New Zealand is a welcoming place and golf there is everything I had hoped. Thanks for steering us to this tour.

Mr. C. Van A.
New Zealand

PerryGolf did an exceptional job!  Courses were great. Hotels were very nice, but the best part was our driver, Joe Marshall.  He was outstanding.  Within two minutes of our arrival he knew everyone's name and stayed on top of any details. 

Mr. Chris J.
Scotland

Our impression of the total PerryGolf experience is very positive. Very organized. Very timely. Very friendly. Special kudos goes to John Henderson who will leave lasting impressions with his spirit, and his friendliness. Please pass on our congratulations!!

Bob and Ruth C.
Open Championship Golf Cruise

Our Ireland excursion with Perry couldn't have been better! Patrick, our driver/guide, was superb and is obviously a veteran at hosting travel groups. We'll certainly use Perry for our next international golf trip, and don't hesitate to use me for a reference.

Mr. Robert L.
Ireland

Excellent trip. Patrick, our host / driver, was fantastic....a good sport, an excellent restaurant advisor, and a top notch tee time negotiator. Will definitely utilize the services of PerryGolf again!

Mr. John K.
Scotland

Our trip was a bit unusual in that we had to reschedule at the last minute but Keith Baird made it happen for the following year. John Finnigan was our driver and he was also excellent. We had a wonderful time and would use Perry Golf again for sure.

Mrs. Susan F.
Scotland

On our recent trip to Asia we experienced the "Trifecta of great travel"..... world-class golf, exotic excursions and luxurious accommodations. To capture the city excitement of Saigon, the Zen beaches of Da Nang and the exotic jungle of Siem Reap all in one trip was awesome!

Mr. and Mrs. Sam S.
Southeast Asia Escorted

We drove into Southampton and saw the PerryGolf truck in the terminal. Angus met us and from that moment forward the guys took great care of us. They are terrific. The organization of the trip was absolutely top notch at every level. It was as if an experienced local put together their "dream trip" and took us along with him!

George and Jana D.
Open Championship Golf Cruise

We had great days but the one at the Old Course was icing on the cake.. What can you say about the Old Course, unless you have experienced it for yourself no words can do it justice. Thanks again for making our trip run so smooth and seamless.

Mr. Jim S.
Scotland

Our trip was exceptional. We had great weather, stayed in excellent accommodations and played some outstanding golf courses. I don't know of anything that could have turned out better than it did! Thanks again Colin and give our best to Anne.

Mr. Gary T.
New Zealand Escorted

This is the second time I have travelled with PerryGolf. The thing I like the most is that there are no surprises. Everything works flawlessly. When you show up they are ready for you and everything works seamlessly. That is what I am looking for when I travel for golf. Thanks.

Mr. Josh S.
Scotland

We had an excellent trip to Scotland. Everything planned to perfection and well thought out. We were celebrating my dad's 75th birthday who had the trips only eagle and it was on the Old Course! Thanks to Joe, our guide, and the entire PerryGolf team. Cheers.

Mr. Thomas B.
Scotland

It's difficult to find the right words to describe how Sharon and I feel about PerryGolf now that we've had the opportunity to experience one of your trips. Outstanding! Exceptional! Superb! First Class! Thought of every possible need! Surpassed expectations by 1000%!!!

Dave and Sharon C.
Open Championship Golf Cruise

Thank you so much for giving us the best vacation we could have wished for. We loved the golf, our driver Steve, Doonbeg Resort, the scenery, the Irish people, even the food, and of course the pubs. You are the very best. Your experience and competence showed throughout the trip.

Ms. Marcia M.
Ireland

The variety of things to do made the trip better than I could imagine. Gordon Turner is delightful and obviously flexible to have dealt with the changes and details of our trip. This is the third Perry Golf trip I have been on and have had excellent experiences with all of them.

Ms. Clair S.
South Africa

My family and I have used PerryGolf on numerous occasions. Up to now, we have always booked trips of the "self-drive" variety. This year, I arranged a group of eight and we took one of your VIP coaches. What a difference. The ease of doing business with your company is why we keep coming back, trip after trip.

Mrs. Sue R.
England and Scotland

Everything exceeded expectation. It was all wonderful and if there were any 'behind the scenes' challenges I was not aware of them which is a good thing. Would I recommend PerryGolf to my friends/colleagues – yes in a heartbeat!

Dr. and Mrs. Gerald K.
Open Championship Golf Cruise

Once again, thanks for helping me complete a golf trip that was at the top of my bucket list. My only lament is that the trip is now in the rear view mirror.

Mr. Harold R.
Ireland

Our trip was fantastic- the itinerary, the courses, the directions, our reception at the airport, Alastair's help before we left- all were excellent.Thanks for making a memorable vacation a possibility; I am sure this will go down as my Dad's favorite birthday present!

Mr. Jacob H.
Scotland

This was my second trip with PerryGolf, and as it has been in the past, a fantastic trip. I can't say enough about your company and your entire staff. In the real estate business, I know my best business model is referrals, so you can bet I will refer all of my golfing friends to PerryGolf.

Mr. Chuck S.
Ireland

Once again, you have far exceeded very high expectations which you do on each trip. I continue to recommend PerryGolf to all who want to travel to Scotland. We look forward to our next trip.

Mr. Dennis T.
Scotland

Everyone at PerryGolf were top notch – took care of all the details, kept us informed and were fun. We will recommend PerryGolf to clients and friends and hope to travel again with PerryGolf on another great adventure.

Mrs. Janice M.
Open Championship Golf Cruise

Our driver, Michael Anderson, was absolutely terrific. I have taken guides on other trips to Europe and it always makes the trips when you don't have to worry about details upon your arrival such as tee times, directions, reservations, etc. Mike was among the best I've ever had.

Mr. Charles S.
Scotland

Thank you so much for a fabulous golf tour of Asia. From the outset, our golf, hotel and transfers were smooth and efficient. Your support teams in Bangkok, Cambodia and Vietnam are outstanding. A special thanks to your guides who added fascinating local snippets of history or humor!

Mrs. Natalie P.
Southeast Asia Escorted



800.344.5257 | 910.795.1048

Expert@PerryGolf.com

Email Sign Up

© PerryGolf. One of the most respected providers of custom golf tours and golf cruises to the world's most memorable destinations for men, women and couples.
800.344.5257
|
Expert@PerryGolf.com Please wait while we update your information