Scotland remains, as ever, the source and soul of the game of golf. A visit is equal parts history lesson and golf adventure. The modern game was born here in the 15th century. It began to flourish in the middle of the 19th century thanks to Tom Morris who invented equipment and designed courses that are still played today. Five of the nine current Open venues are Scotland's and you are welcome to play them all. Each is a seaside, links style layout played through dunes land along firm, uneven fairways protected by pot bunkers to avoid from tee shot to green. Better still, the most popular courses are conveniently clustered in four regions.  Read More.

St Andrews
On the east coast, in the Kingdom of Fife, is the Home of Golf at legendary St Andrews. The area is flush with links classics. Seven local courses in and around town are operated by the St Andrews Links Trust beginning naturally with the Old Course where PerryGolf proudly arranges more guaranteed tee times than any other tour operator in America. As an inaugural member of the Links Trust's Authorised Provider program, our ability to make golf dreams come true continues to expand. The New Course at St Andrews is a classic links design by Old Tom Morris opened in 1895 and highly regarded as a superb "modernized" version of the Old peppered with its own personality. World top 50 Kingsbarns is found 10 minutes south of town, near the delightful Fairmont St Andrews golf resort with The Kittocks and Torrance courses. Just beyond is Crail, the 7th oldest club in the game, enjoyed for its charming authenticity. Less than an hour north of St Andrews is regular host of The Open, Carnoustie, widely considered to be the most challenging layout in the rota.
The magic here isn't just the golf because St Andrews is complemented by the equally unique medieval town turned cultural and university center hotshot. It's been a special place from the beginning. The "Auld Grey Toon" takes its name from Saint Andrew the Apostle, brother to Simon Peter. There has been an important church in St Andrews since at least 747 AD. The town as we know it now was established around 1160 two years after the Cathedral was finished. It is one of the largest and most important archeological sites in the UK. The Castle has been built and destroyed many times, presently leaving an impressive set of ruins that date to 1400. Golf emerged in the middle 15th century. What we have today is a charming, vibrant enclave of less than 20,000 people with ridiculous history along with more restaurants, shops and pubs than you could hope to visit in two trips. Not to be missed, in the Saint Andrews Cathedral Graveyard, are the gravesites of Old and Young Tom Morris. Both are fathers of our game.
East Lothian
Ninety minutes south of St Andrews and 30 minutes from Edinburgh is East Lothian where you will find yet another collection of clubs representing the essence of links golf. Sixteen-time Open host Muirfield, the three courses at Gullane, as well as the rustic gems of North Berwick, Dunbar and Craigielaw are situated in succession along the coast each owning histories reaching back to the roots of the game.
In Edinburgh, the capital of Scotland, stroll the Royal Mile, a succession of streets stretching from Edinburgh Castle to Holyrood Palace. Take in Parliament or study the intricate Georgian architecture in the Old Town is where you will find the greatest collection of historical buildings. Relax in the gardens along Princes Street in the New Town, which is the city's shopping center. The capital is home to dozens of cultural celebrations like The Jazz and Blues Festival in July and the world-famous Military Tattoo performed every August on the Edinburgh Castle esplanade.
Ayrshire
On the west, Ayrshire Coast, 2 hours from St Andrews, you'll find the magnificently remodeled Ailsa Course at Trump Turnberry along with fellow member of The Open rota, Royal Troon where Henrik Stenson, Arnold Palmer and Tom Watson have won the Claret Jug. Enjoy the links at Western Gailes and not to be missed is Prestwick, a true throwback steeped in history as the site of the first Open in 1860. Across the Firth of Clyde on the Mull of Kintyre, those possessing the deepest love of links golf will relish a shot at venerable Machrihanish along with impressive newcomer Machrihanish Dunes. Not only would a visit distinguish the career of any traveling golfer, it is also an opportunity to explore one of Scotland's most famous whisky distilling regions. Furthermore, the Crathes Castle is a desired destination, tucked among the yew trees and set apart by its painted ceilings and family portraits.
Glasgow nearby is Scotland's biggest city serviced with a range of international airlines. The city has evolved from a heavily industrial center to become one of Great Britain's most intriguing metropolises. From the soberly handsome Victorian buildings, legacies of wealth generated from manufacturing and trade, museums to the stylish bars, excellent restaurants and one of Britain's best live-music scenes to complement world class shopping, the city is truly captivating.
The Highlands
Nearly three hours north of St Andrews is Inverness in the Scottish Highlands. From here you'll play famous Royal Dornoch, whose plateau greens are a trademark design feature that Donald Ross took from his home course and used on many of his classic designs in the States. Fifteen minutes from Inverness is the exceptional Castle Stuart, a Mark Parsinen – Gil Hanse collaboration voted the best new course in the world in 2009 by Golf Magazine. Nairn, Dunbar, Brora, Moray and Tain are longstanding "hidden gems" enjoyed by northern visitors who will also want to enjoy Royal Aberdeen and Cruden Bay either on the way up or back as well as hit the tee at the striking Trump International Scotland.
The heart of single malt whisky production in Scotland is located between Aberdeen and Inverness in Speyside. Iconic brands like Macallan, Glenfiddich and The Glenlivet are found here along with nearly 50 other distilleries. The Dunrobin Castle, which resembles a French chateau, is the largest in the region with189 rooms. It has been inhabited continuously since the 13th century.
Scotland with PerryGolf
PerryGolf is uniquely qualified to provide a range of unforgettable golf vacations to Scotland. We have defined the experience since the company was founded in 1984 by Scottish brothers Colin and Gordon Dalgleish. Our Custom Tours combine the personalized requirements for golf, lodging, sightseeing and local transportation into a seamless itinerary for groups of men, women and couples. They can be enjoyed as a self-drive tour or in the comfort and convenience of a PerryGolf VIP coach with a Concierge Driver who will handle every aspect of your trip. The Escorted Tours we operate are fully managed, fixed itineraries that feature equal parts golf and sightseeing for parties of as many as 30 golfers and non-golfers who enjoy the opportunity to travel in the company of like-minded new friends. Our annual Golf Cruise of the British Isles will visit Scotland along Ireland and England with attendance included to golf's oldest major championship, The Open.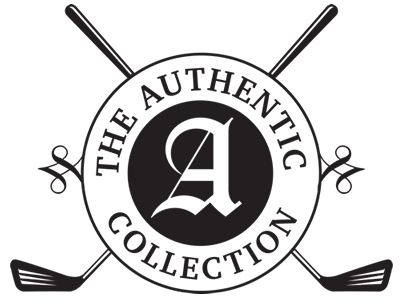 We have developed The Authentic Scotland Collection whose purpose is to help broaden the Scottish experience for our clients by introducing some terrific courses which too often overlooked. Some of these Clubs have hosted regional and national championships. Others were designed by some of the greatest golf course architects of all time. Many are located in smaller towns, where the history is and membership both are embedded into the local community. In addition to an exceptional round of golf, golfers will find a unique and memorable experience with as warm a welcome as anywhere at these Clubs among The Authentic Scotland Collection.
Custom Tours to Scotland Priced Entirely Online
in 90 Seconds. Or Less.
Welcome to QUICK QUOTES℠, our exclusive online trip calculator that allows you to generate a quotation to any of our eleven Custom Tour destinations in 90 seconds. Or Less.

Select a tour from the collection below and click GET A QUICK QUOTE.



Feature Vacations
We are pleased here to feature our current collection of Golf Cruises and/or Escorted Tours for this destination.  These vacations are designed for golf couples who enjoy combining  experiences like luxury cruising and safaris to wine tasting and sightseeing with some of the best golf in the game.  Schedules are offered throughout the year and around the world.  The entire portfolio of more than two dozen itineraries is  available for review at 2022 / 2023 Tours & Cruises.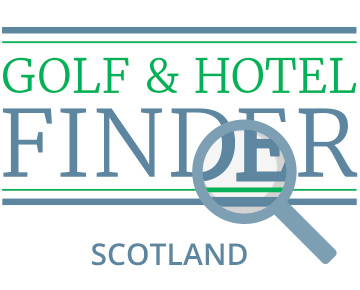 Our interactive Golf & Hotel Finder is a valuable research tool featuring dozens of the leading golf courses and hotels available in each region along with many "hidden gems" that might otherwise escape attention. Profiles are provided for each property whose location will appear on the map when the text links are activated.


VIP Coach & Concierge Driver
Our VIP Golf Coaches & Concierge Drivers add a luxurious measure of comfort and convenience for golf and sightseeing in the British Isles.  Our vehicles have been customized for groups of 4 and 8 with individual leather armchairs, tables, panoramic windows, an electronics package plus ample storage specifically configured for luggage and golf gear.  Read More.


Additional PerryGolf Vacations to Scotland
Custom golf tours are available which you can price entirely online using our exclusive online trip calculator at QUICK QUOTES℠. Of course, we always welcome the opportunity to assist you personally at 800.344.5257 or Expert@PerryGolf.com.

Classic Scotland ~ St Andrews & Turnberry
6 Nights | 6 Rounds including the Old Course, Carnoustie, Ailsa at Trump Turnberry & Royal Troon | April to October
St Andrews & Muirfield
6 Nights | 6 Rounds including the Old Course, Carnoustie and Muirfield | April to October


The Best of Scotland Escorted 2022
Gleneagles, St Andrews & Turnberry
9 Nights | 6 Rounds | Including 4 Open Courses | May 26 - June 4 | WAITLIST
Northwest England, Turnberry & Edinburgh Escorted 2022
Attend The 150th Open at St Andrews
8 Nights | 4 Rounds | Weekend at The Open | July 10 - 18 WAITLIST
Gleneagles, Edinburgh & The Highlands Escorted 2022
Attend The 150th Open at St Andrews
8 Nights | 4 Rounds | Weekend at The Open | July 10 - 18 |WAITLIST
St Andrews Escorted 2022
Attend The 150th Open at St Andrews
7 Nights | 4 Rounds | Week at The Open | | July 11 - 18 | WAITLIST
Scotland & Northwest England, Escorted 2023
Attend The 151st Open at Royal Liverpool
8 Nights | 4 Rounds including Turnberry Ailsa, Royal Troon, Royal Birkdale, & Hillside | Weekend at The Open
Walker Cup Escorted Tour 2023
including play on The Old Course
Attend The Walker Cup at the Old Course, St Andrews
7 Nights | 4 Rounds including Kingsbarns, Dumbarnie, Carnoustie, and The Old Course St Andrews | Saturday & Sunday at The Walker Cup | Aug 31 - Sept 7
Walker Cup Escorted Tour 2023
including play at Royal Dornoch
Attend The Walker Cup at the Old Course, St Andrews
7 Nights | 4 Rounds including Kingsbarns, Castle Stuart, Nairn, and Royal Dornoch | Saturday & Sunday at The Walker Cup | Aug 31 - Sept 7


2022 British Isles Golf Cruise & The 150th Open at St Andrews
13 Nights from Southampton to Dublin including Belfast, Glasgoww and Edinburgh on Azamara Quest | 5 or 6 Rounds (depending on selected flight) ranging from Royal Dornoch to Royal Portrush to Royal County Down | Golf Lite program available with 3 Rounds | Weekend attendance to The Open at St Andrews | July 12 - 25 | WAITLIST

Attendance Only Packages to The Open are Available

The trip was absolutely fantastic.  It blew away all of my expectations and Perry's service was impeccable.  Our driver) was great showing us the sights as well as taking care of our golf arrangements.  Can't wait to plan my next trip!

Mr. James P.
Scotland

Thanks again for the greatest golf voyage a true golfer and student of the game could ever experience! It was the trip of a lifetime.

Mr. Gerry G.
Open Championship Golf Cruise

We had a wonderful time on the PerryGolf Southeast Asia trip. Colin Dalgleish accompanied us and was the perfect host! We would recommend PerryGolf and the Asia trip to golfers and non-golfers alike. You will be amazed at the spa inclusive Fusion Maia Resort in Da Nang. It was our favorite spot.

Mr. and Mrs. Jeff W.
Southeast Asia Escorted

Our expectations were thoroughly exceeded! Special thanks to our [PerryGolf VIP Concierge] driver and host, John. Incredible service, sense of humor and a total gentleman. Many thanks for a trip of a lifetime!

Mr. Brian T.
Scotland

We are over the Atlantic now headed home from a fabulous couple of weeks in Italy. I want you to know that the trip will always be one of my all-time favorites! Every aspect was first class. The guides were among the best ever. The hotels were fabulous. The food was over the top. We are going home to rest!

Mr. and Mrs. Ron H.
Italy Escorted

We had an outstanding trip to Ireland. PerryGolf was spot on with accommodations and recommendations for our entire group of 7 (4 golfers and 3 non golfers). The only question now is "when do we go to Scotland?

Mr. Michael M.
Ireland

Just wanted to let you know we had an outstanding trip. Alastair Niven did an outstanding job of working with us and the Scottish Highlander barge was truly wonderful - the crew, the food, the logistics. The golf was super fun and even the weather was perfect. Couldn't have asked for a better trip. Thx!

Mrs. David W.
Scottish Highlander Hotel Barge Golf Cruise

We had a great trip.  I would not do it any other way. Our [PerryGolf VIP Concierge] driver, John, was absolutely the best thing about our trip.  He made it so easy, He became part of our group and a friend.  What more could you ask?

Mr. Doug S.
Scotland

Gordon Turner was an excellent – PerryGolf is fortunate to have such a good representative in Cape Town. I found the extra day we stayed at Eagle's Crag, a learning occasion of a lifetime.

Mr. Russel W.
South Africa

This was a wonderful trip. New Zealand is a welcoming place and golf there is everything I had hoped. Thanks for steering us to this tour.

Mr. C. Van A.
New Zealand

PerryGolf did an exceptional job!  Courses were great. Hotels were very nice, but the best part was our driver, Joe Marshall.  He was outstanding.  Within two minutes of our arrival he knew everyone's name and stayed on top of any details. 

Mr. Chris J.
Scotland

Our impression of the total PerryGolf experience is very positive. Very organized. Very timely. Very friendly. Special kudos goes to John Henderson who will leave lasting impressions with his spirit, and his friendliness. Please pass on our congratulations!!

Bob and Ruth C.
Open Championship Golf Cruise

Our Ireland excursion with Perry couldn't have been better! Patrick, our driver/guide, was superb and is obviously a veteran at hosting travel groups. We'll certainly use Perry for our next international golf trip, and don't hesitate to use me for a reference.

Mr. Robert L.
Ireland

Excellent trip. Patrick, our host / driver, was fantastic....a good sport, an excellent restaurant advisor, and a top notch tee time negotiator. Will definitely utilize the services of PerryGolf again!

Mr. John K.
Scotland

Our trip was a bit unusual in that we had to reschedule at the last minute but Keith Baird made it happen for the following year. John Finnigan was our driver and he was also excellent. We had a wonderful time and would use Perry Golf again for sure.

Mrs. Susan F.
Scotland

On our recent trip to Asia we experienced the "Trifecta of great travel"..... world-class golf, exotic excursions and luxurious accommodations. To capture the city excitement of Saigon, the Zen beaches of Da Nang and the exotic jungle of Siem Reap all in one trip was awesome!

Mr. and Mrs. Sam S.
Southeast Asia Escorted

We drove into Southampton and saw the PerryGolf truck in the terminal. Angus met us and from that moment forward the guys took great care of us. They are terrific. The organization of the trip was absolutely top notch at every level. It was as if an experienced local put together their "dream trip" and took us along with him!

George and Jana D.
Open Championship Golf Cruise

We had great days but the one at the Old Course was icing on the cake.. What can you say about the Old Course, unless you have experienced it for yourself no words can do it justice. Thanks again for making our trip run so smooth and seamless.

Mr. Jim S.
Scotland

Our trip was exceptional. We had great weather, stayed in excellent accommodations and played some outstanding golf courses. I don't know of anything that could have turned out better than it did! Thanks again Colin and give our best to Anne.

Mr. Gary T.
New Zealand Escorted

This is the second time I have travelled with PerryGolf. The thing I like the most is that there are no surprises. Everything works flawlessly. When you show up they are ready for you and everything works seamlessly. That is what I am looking for when I travel for golf. Thanks.

Mr. Josh S.
Scotland

We had an excellent trip to Scotland. Everything planned to perfection and well thought out. We were celebrating my dad's 75th birthday who had the trips only eagle and it was on the Old Course! Thanks to Joe, our guide, and the entire PerryGolf team. Cheers.

Mr. Thomas B.
Scotland

It's difficult to find the right words to describe how Sharon and I feel about PerryGolf now that we've had the opportunity to experience one of your trips. Outstanding! Exceptional! Superb! First Class! Thought of every possible need! Surpassed expectations by 1000%!!!

Dave and Sharon C.
Open Championship Golf Cruise

Thank you so much for giving us the best vacation we could have wished for. We loved the golf, our driver Steve, Doonbeg Resort, the scenery, the Irish people, even the food, and of course the pubs. You are the very best. Your experience and competence showed throughout the trip.

Ms. Marcia M.
Ireland

The variety of things to do made the trip better than I could imagine. Gordon Turner is delightful and obviously flexible to have dealt with the changes and details of our trip. This is the third Perry Golf trip I have been on and have had excellent experiences with all of them.

Ms. Clair S.
South Africa

My family and I have used PerryGolf on numerous occasions. Up to now, we have always booked trips of the "self-drive" variety. This year, I arranged a group of eight and we took one of your VIP coaches. What a difference. The ease of doing business with your company is why we keep coming back, trip after trip.

Mrs. Sue R.
England and Scotland

Everything exceeded expectation. It was all wonderful and if there were any 'behind the scenes' challenges I was not aware of them which is a good thing. Would I recommend PerryGolf to my friends/colleagues – yes in a heartbeat!

Dr. and Mrs. Gerald K.
Open Championship Golf Cruise

Once again, thanks for helping me complete a golf trip that was at the top of my bucket list. My only lament is that the trip is now in the rear view mirror.

Mr. Harold R.
Ireland

Our trip was fantastic- the itinerary, the courses, the directions, our reception at the airport, Alastair's help before we left- all were excellent.Thanks for making a memorable vacation a possibility; I am sure this will go down as my Dad's favorite birthday present!

Mr. Jacob H.
Scotland

This was my second trip with PerryGolf, and as it has been in the past, a fantastic trip. I can't say enough about your company and your entire staff. In the real estate business, I know my best business model is referrals, so you can bet I will refer all of my golfing friends to PerryGolf.

Mr. Chuck S.
Ireland

Once again, you have far exceeded very high expectations which you do on each trip. I continue to recommend PerryGolf to all who want to travel to Scotland. We look forward to our next trip.

Mr. Dennis T.
Scotland

Everyone at PerryGolf were top notch – took care of all the details, kept us informed and were fun. We will recommend PerryGolf to clients and friends and hope to travel again with PerryGolf on another great adventure.

Mrs. Janice M.
Open Championship Golf Cruise

Our driver, Michael Anderson, was absolutely terrific. I have taken guides on other trips to Europe and it always makes the trips when you don't have to worry about details upon your arrival such as tee times, directions, reservations, etc. Mike was among the best I've ever had.

Mr. Charles S.
Scotland

Thank you so much for a fabulous golf tour of Asia. From the outset, our golf, hotel and transfers were smooth and efficient. Your support teams in Bangkok, Cambodia and Vietnam are outstanding. A special thanks to your guides who added fascinating local snippets of history or humor!

Mrs. Natalie P.
Southeast Asia Escorted



800.344.5257 | 910.795.1048

Expert@PerryGolf.com

Email Sign Up

© PerryGolf. One of the most respected providers of custom golf tours and golf cruises to the world's most memorable destinations for men, women and couples.
800.344.5257
|
Expert@PerryGolf.com Please wait while we update your information