The land Down Under is home to kangaroos, kookaburras and koalas; the Great Barrier Reef and Ayres Rock; Sydney, Melbourne and Tasmania. It is also convincingly among the world's top five international golf destinations along with Scotland, Ireland, England and Spain.  
Twenty minutes south of Melbourne, Australia's second largest and most vivacious city, is the renowned Sandbelt with more than twenty clubs. At least seven are exceptional. The sandy soil makes for firm, fast conditions characteristic of a ... Read More.

traditional links layout differing however with the greens. Green speeds here are routinely lightning fast. Bunkering ranges from gloriously shaggy to razor sharp and deep. Waste areas abound. It is here where Dr. Alister MacKenzie turned in some of his finest work at Royal Melbourne and Kingston Heath. Royal Melbourne is a regular among the world's top 15; Kingston Health is steady among the top 30. Like Royal Melbourne, Metropolitan was founded in 1891 but it was in 1908 that the club we play today was founded on scrub farmland that was transformed into a layout that would eventually challenge the best players in the game. Australia's great Peter Thomson (5 time Open champion) began his brilliant career here with a win in the 1951. Lee Westwood defeated Greg Norman in the 1997 Australia Open. Commonwealth's origins can be traced to 1914. The clubs here go to great lengths to create and maintain their spaces without grass. At Commonwealth, you'll enjoy seeing some of the finest Australian bush trees in all of Victoria. Across the street from Royal Melbourne is Victoria, another of the country's top 10 clubs in the area. It opened in 1927 after Dr. Alister MacKenzie added exquisite bunkering to an already exception layout.
Tasmania is next, a seventy minute flight from Melbourne but now there is a stop to make in the middle of the Bass Strait. This is home to Cape Wickham and Ocean Dunes. If you like stunning golf in remote settings by the sea, like Bandon and Cabot, you will treasure King Island. Cape Wickham opened in 2015 with an instantaneous top 25 world ranking. It is a remarkable course with eight holes hugging a crazy rugged coastline, but of course it has to be. It's on the northern tip of King Island, Tasmania. Ocean Dunes opened in 2016 with similarly serious resources and the same mandate: reward the site and those who visit with a golf course worthy of both. See for yourself on Google Earth.
Now on to Tasmania where Tom Doak's and Michael Clayton's Barnbougle Dunes has been a world top 50 since it opened in 2004. Ever the naturalist, the route follows wherever the 100 foot dunes lead and of course along the shore. This is a classic true links layout represented with three holes Doak counts among his all-time top 24– 4, 7 and 13. Next door is Barnbougle Lost Farm by Coore & Crenshaw that opened in 2010 and is a comfortable regular among the top half of the world 100. Bill Coore who isn't known for hyperbole says, "I've never seen two landforms so completely different on contiguous courses. The existing course plays like a classic seaside links, with holes nestled down in the dunes, on a small property. Our site is shaped like a square doughnut and has huge perimeter dunes. Inside the doughnut hole is rumpled terrain, like at St. Andrews." It's interesting to read deeper detail about these courses to how the designers are so obviously thrilled to have had such an opportunity.
Finally in Sydney, you will play the great New South Wales designed by Dr. MacKenzie during his unimaginably productive 1926 visit that included Royal Melbourne, Kingston Heath and Victoria. The course overlooks Botany Bay where Captain James Cook landed in 1770. No. 6 is a famous par 3 with most of its 195 yards played over the Pacific with a left to right "breeze". That sounds good since land is right but it can require you to aim well out over the ocean which is somewhat disconcerting. It's funny how with all that water and wind, the playing tip on their website cautions you about avoiding the greenside bunkers! The Lakes is located 15 minutes from the CBD and within 5 from SYD Airport. It's a top 20 here and a familiar host to the Australian Open, coming up again in 2018 but most recently from 2010 to 2012 including Tiger's participation in 2011. Eleven of the 18 holes feature water, most of which comes into play on the inward nine.
Custom Tours to Australia Priced Entirely Online
in 90 Seconds. Or Less.
Welcome to QUICK QUOTES℠, our exclusive online trip calculator that allows you to generate a quotation to any of our eleven Custom Tour destinations in 90 seconds. Or Less.

Select a tour from the collection below and click GET A QUICK QUOTE.



Feature Vacations
We are pleased here to feature our current collection of Golf Cruises and/or Escorted Tours for this destination.  These vacations are designed for golf couples who enjoy combining  experiences like luxury cruising and safaris to wine tasting and sightseeing with some of the best golf in the game.  Schedules are offered throughout the year and around the world.  The entire portfolio of more than two dozen itineraries is  available for review at 2022 / 2023 Tours & Cruises.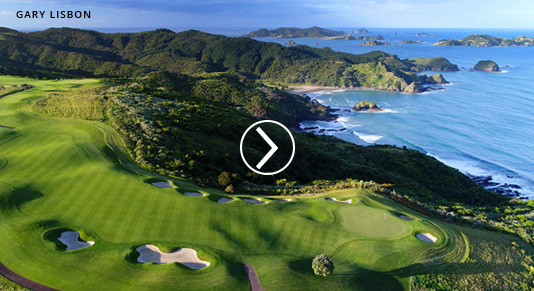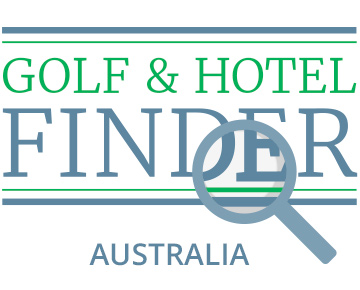 Our interactive Golf & Hotel Finder is a valuable research tool featuring dozens of the leading golf courses and hotels available in each region along with many "hidden gems" that might otherwise escape attention. Profiles are provided for each property whose location will appear on the map when the text links are activated.


Additional PerryGolf Vacations to
Australia & New Zealand
Custom golf tours are available which you can price entirely online using our exclusive online trip calculator at QUICK QUOTES℠ Of course, we always welcome the opportunity to assist you personally at 800.344.5257 or Expert@PerryGolf.com.


The trip was absolutely fantastic.  It blew away all of my expectations and Perry's service was impeccable.  Our driver) was great showing us the sights as well as taking care of our golf arrangements.  Can't wait to plan my next trip!

Mr. James P.
Scotland

Thanks again for the greatest golf voyage a true golfer and student of the game could ever experience! It was the trip of a lifetime.

Mr. Gerry G.
Open Championship Golf Cruise

We had a wonderful time on the PerryGolf Southeast Asia trip. Colin Dalgleish accompanied us and was the perfect host! We would recommend PerryGolf and the Asia trip to golfers and non-golfers alike. You will be amazed at the spa inclusive Fusion Maia Resort in Da Nang. It was our favorite spot.

Mr. and Mrs. Jeff W.
Southeast Asia Escorted

Our expectations were thoroughly exceeded! Special thanks to our [PerryGolf VIP Concierge] driver and host, John. Incredible service, sense of humor and a total gentleman. Many thanks for a trip of a lifetime!

Mr. Brian T.
Scotland

We are over the Atlantic now headed home from a fabulous couple of weeks in Italy. I want you to know that the trip will always be one of my all-time favorites! Every aspect was first class. The guides were among the best ever. The hotels were fabulous. The food was over the top. We are going home to rest!

Mr. and Mrs. Ron H.
Italy Escorted

We had an outstanding trip to Ireland. PerryGolf was spot on with accommodations and recommendations for our entire group of 7 (4 golfers and 3 non golfers). The only question now is "when do we go to Scotland?

Mr. Michael M.
Ireland

Just wanted to let you know we had an outstanding trip. Alastair Niven did an outstanding job of working with us and the Scottish Highlander barge was truly wonderful - the crew, the food, the logistics. The golf was super fun and even the weather was perfect. Couldn't have asked for a better trip. Thx!

Mrs. David W.
Scottish Highlander Hotel Barge Golf Cruise

We had a great trip.  I would not do it any other way. Our [PerryGolf VIP Concierge] driver, John, was absolutely the best thing about our trip.  He made it so easy, He became part of our group and a friend.  What more could you ask?

Mr. Doug S.
Scotland

Gordon Turner was an excellent – PerryGolf is fortunate to have such a good representative in Cape Town. I found the extra day we stayed at Eagle's Crag, a learning occasion of a lifetime.

Mr. Russel W.
South Africa

This was a wonderful trip. New Zealand is a welcoming place and golf there is everything I had hoped. Thanks for steering us to this tour.

Mr. C. Van A.
New Zealand

PerryGolf did an exceptional job!  Courses were great. Hotels were very nice, but the best part was our driver, Joe Marshall.  He was outstanding.  Within two minutes of our arrival he knew everyone's name and stayed on top of any details. 

Mr. Chris J.
Scotland

Our impression of the total PerryGolf experience is very positive. Very organized. Very timely. Very friendly. Special kudos goes to John Henderson who will leave lasting impressions with his spirit, and his friendliness. Please pass on our congratulations!!

Bob and Ruth C.
Open Championship Golf Cruise

Our Ireland excursion with Perry couldn't have been better! Patrick, our driver/guide, was superb and is obviously a veteran at hosting travel groups. We'll certainly use Perry for our next international golf trip, and don't hesitate to use me for a reference.

Mr. Robert L.
Ireland

Excellent trip. Patrick, our host / driver, was fantastic....a good sport, an excellent restaurant advisor, and a top notch tee time negotiator. Will definitely utilize the services of PerryGolf again!

Mr. John K.
Scotland

Our trip was a bit unusual in that we had to reschedule at the last minute but Keith Baird made it happen for the following year. John Finnigan was our driver and he was also excellent. We had a wonderful time and would use Perry Golf again for sure.

Mrs. Susan F.
Scotland

On our recent trip to Asia we experienced the "Trifecta of great travel"..... world-class golf, exotic excursions and luxurious accommodations. To capture the city excitement of Saigon, the Zen beaches of Da Nang and the exotic jungle of Siem Reap all in one trip was awesome!

Mr. and Mrs. Sam S.
Southeast Asia Escorted

We drove into Southampton and saw the PerryGolf truck in the terminal. Angus met us and from that moment forward the guys took great care of us. They are terrific. The organization of the trip was absolutely top notch at every level. It was as if an experienced local put together their "dream trip" and took us along with him!

George and Jana D.
Open Championship Golf Cruise

We had great days but the one at the Old Course was icing on the cake.. What can you say about the Old Course, unless you have experienced it for yourself no words can do it justice. Thanks again for making our trip run so smooth and seamless.

Mr. Jim S.
Scotland

Our trip was exceptional. We had great weather, stayed in excellent accommodations and played some outstanding golf courses. I don't know of anything that could have turned out better than it did! Thanks again Colin and give our best to Anne.

Mr. Gary T.
New Zealand Escorted

This is the second time I have travelled with PerryGolf. The thing I like the most is that there are no surprises. Everything works flawlessly. When you show up they are ready for you and everything works seamlessly. That is what I am looking for when I travel for golf. Thanks.

Mr. Josh S.
Scotland

We had an excellent trip to Scotland. Everything planned to perfection and well thought out. We were celebrating my dad's 75th birthday who had the trips only eagle and it was on the Old Course! Thanks to Joe, our guide, and the entire PerryGolf team. Cheers.

Mr. Thomas B.
Scotland

It's difficult to find the right words to describe how Sharon and I feel about PerryGolf now that we've had the opportunity to experience one of your trips. Outstanding! Exceptional! Superb! First Class! Thought of every possible need! Surpassed expectations by 1000%!!!

Dave and Sharon C.
Open Championship Golf Cruise

Thank you so much for giving us the best vacation we could have wished for. We loved the golf, our driver Steve, Doonbeg Resort, the scenery, the Irish people, even the food, and of course the pubs. You are the very best. Your experience and competence showed throughout the trip.

Ms. Marcia M.
Ireland

The variety of things to do made the trip better than I could imagine. Gordon Turner is delightful and obviously flexible to have dealt with the changes and details of our trip. This is the third Perry Golf trip I have been on and have had excellent experiences with all of them.

Ms. Clair S.
South Africa

My family and I have used PerryGolf on numerous occasions. Up to now, we have always booked trips of the "self-drive" variety. This year, I arranged a group of eight and we took one of your VIP coaches. What a difference. The ease of doing business with your company is why we keep coming back, trip after trip.

Mrs. Sue R.
England and Scotland

Everything exceeded expectation. It was all wonderful and if there were any 'behind the scenes' challenges I was not aware of them which is a good thing. Would I recommend PerryGolf to my friends/colleagues – yes in a heartbeat!

Dr. and Mrs. Gerald K.
Open Championship Golf Cruise

Once again, thanks for helping me complete a golf trip that was at the top of my bucket list. My only lament is that the trip is now in the rear view mirror.

Mr. Harold R.
Ireland

Our trip was fantastic- the itinerary, the courses, the directions, our reception at the airport, Alastair's help before we left- all were excellent.Thanks for making a memorable vacation a possibility; I am sure this will go down as my Dad's favorite birthday present!

Mr. Jacob H.
Scotland

This was my second trip with PerryGolf, and as it has been in the past, a fantastic trip. I can't say enough about your company and your entire staff. In the real estate business, I know my best business model is referrals, so you can bet I will refer all of my golfing friends to PerryGolf.

Mr. Chuck S.
Ireland

Once again, you have far exceeded very high expectations which you do on each trip. I continue to recommend PerryGolf to all who want to travel to Scotland. We look forward to our next trip.

Mr. Dennis T.
Scotland

Everyone at PerryGolf were top notch – took care of all the details, kept us informed and were fun. We will recommend PerryGolf to clients and friends and hope to travel again with PerryGolf on another great adventure.

Mrs. Janice M.
Open Championship Golf Cruise

Our driver, Michael Anderson, was absolutely terrific. I have taken guides on other trips to Europe and it always makes the trips when you don't have to worry about details upon your arrival such as tee times, directions, reservations, etc. Mike was among the best I've ever had.

Mr. Charles S.
Scotland

Thank you so much for a fabulous golf tour of Asia. From the outset, our golf, hotel and transfers were smooth and efficient. Your support teams in Bangkok, Cambodia and Vietnam are outstanding. A special thanks to your guides who added fascinating local snippets of history or humor!

Mrs. Natalie P.
Southeast Asia Escorted



800.344.5257 | 910.795.1048

Expert@PerryGolf.com

Email Sign Up

© PerryGolf. One of the most respected providers of custom golf tours and golf cruises to the world's most memorable destinations for men, women and couples.
800.344.5257
|
Expert@PerryGolf.com Please wait while we update your information