Ireland is an enchanting land of epic landscapes, idyllic scenery, medieval castles and elegant gardens that's home to more than one-fourth of the world's natural links golf courses. The Emerald Isle has produced master wordsmiths Yeats and Shaw as well as golfing legends McIlroy and Harrington. Test your skills on the challenging, beautiful links such as the Dunluce course at Royal Portrush in Northern Ireland, home of The 148th Open in 2019, to venerable Ballybunion on the southwest coast. Collections of classic links courses are available in four primary regions. Read More.

Northern Ireland
Royal Portrush - Dunluce, host of The 148th Open in 2019, is consistently ranked in the top 20 in the world and the only course outside of Scotland and England to host The Open. Dotted with memorable shots throughout, the rugged fifth green hangs on the precipice of a cliff, inviting agony and ecstasy. At Royal County Down sand dunes more than 5,000 years old tower 60 feet over the plush fairways and greens. The links, designed by Old Tom Morris and Harry S. Colt, stretches along Dundrum Bay with the Mountains of Mourne in the backdrop. Portstewart - Strand, was host of the 2017 Irish Open won by Jon Rahm, and is a hidden gem according to native superstar Rory McIlroy. Castlerock - Mussenden is a hidden gem nestled between the railway and sea. Pirates and smugglers once roamed the Southeast coast of County Down and the course at Ardglass might pillage your confidence - but you likely won't mind.
Tour the museum in the Titanic Quarter in Belfast, a town of a half million people, where the infamous ship was built. Targeted due to its shipbuilding facilities, much of the city was destroyed during WWII. The Troubles, conflicts between the Catholics and the Protestants, took place in the 1960s and remain present through the often photographed 'The Murals,' popular art that played a conspicuous role in proclaiming the loyalties of Belfast's conflicting communities. Donegall Square is the heart of town and most streets radiate outward.
Dublin
Portmarnock, founded in 1894, routinely ranks top 50 in the world and is known for diabolical pot bunkers that have challenged the game's greats from every era - Vardon and Locke to Snead and Palmer, Langer and Seve to Mickelson and Duval. The architect Tom Simpson saw his work as art and he sketched an impeccable canvas at County Louth, a seaside links stretching over 190 acres of dunesland. Portmarnock Hotel & Golf Links presents outstanding views over Howth and the North Sea. The K Club - Ryder Cup Course is a Arnold Palmer designed parkland layout on the banks of the River Liffey where the Europeans whipped the United States in the 2006 Cup matches. South of Dublin, The European has thrilled the modern game's elite players.
Dublin is the country's chief port and center of commercial and financial power. The city features a plethora of sightseeing options such as the Waterford Crystal Factory and St. Patrick's Cathedral where the saint himself converted pagans in 450 AD. chief port, center of commercial and financial power. The National Gallery features more than 2,000 exhibits. Architecture in Dublin dates to the 18th century and a museum honors famous native authors Joyce, Yeats, Shaw. No trip to Dublin is complete without a pint of Guinness or a hearty bowl of Irish Stew accompanied by Boxty, the traditional Irish bread.
Southwest Ireland
Fly into Shannon and hit your first tee 90 minutes later at the Old Course at Lahinch where a strong caddie will come in handy. You'll face a bevy of blind tee shots on this venerable layout, which has been touched by elite architects from each generation - Old Tom Morris, Dr. Alister Mackenzie and The Open's noted course renovation specialist, Martin Hawtree. Trump Doonbeg, a Greg Norman design, not only offers panoramic views of the Atlantic Ocean and the Irish countryside from each tee, but also excellent accommodations. Ballybunion-Old was carved from the earth by Mother Nature, similar to Pebble Beach and St. Andrews. Tom Watson adores the layout that ranks top 20 in the world. Old Head demands precision amid the ever present winds whipping across the stunning clifftop links. Waterville, along the Ring of Kerry, opened in 1889 and sits on a short list of Ireland's finest courses. Renovations by Tom Fazio enhanced Eddie Hackett's masterpiece. Within County Kerry another popular destination is Dooks, a scintillating Hawtree design that delivers ocean views against a mountain backdrop on every hole. Tralee was Arnold Palmer's first design in Ireland and delivers spectacular vistas. Farther south, Cork is yet another MacKenzie jewel certain to test skill and nerve.
Away from the links, take in the town of Killarney, sitting in view of the mountains on the shores of Lough Leane; tour the Ilnacullin Gardens, an island of impeccable beauty; enjoy a drink at Durty Nellie's, possibly Ireland's oldest pub; stroll through the elegantly furnished rooms at Muckross House, the stately Victorian mansion located within Killarney National Park and later admire the colorful gardens sprinkled about the grounds there. Just outside of town is the beautiful Ross Castle, erected on the water's edge in the 15th century and harboring spirits, perhaps.
Northwest Ireland
This region of the country is ideal for guests desiring a unforgettable trip offering impeccable value while meandering along roads less traveled, embracing the remarkable coastline scenery and meandering on occasion through pastoral countryside in leisurely pursuit of world class golf. Sharpen your bump-and-run game before arriving at Enniscrone where two-thirds of the holes wind through mammoth dunes and the final four parallel the Atlantic Ocean. Byron Nelson and Rory McIlroy are legends who have navigated County Sligo, at Rosses Point on the shores of Drumcliffe Bay. Ballyliffin has two divine championship courses and is often called the 'Dornoch of Ireland' because of its location in the extreme northern portion of the country. Renovations engineered by Sir Nick Faldo have enhanced the Old Course while Glashedy Links is a Pat Ruddy and Tom Craddock design. Originally laid out by Old Tom Morris, the Rosapenna - Old Course has wide, rolling fairways and tricky, undulating greens. The course overlooks Sheephaven Bay along the Donegal coastline. The Sandy Hills course at Rosapenna is an ideal modern links. Surrounded by the Atlantic Ocean and 12 Bens Mountain Range, the 27 holes at Connemara were designed by Eddie Hackett and opened in 1973. The Belmullet course at Carne revels in isolation along the 'Wild Atlantic Way.'
Take a scenic drive through the countryside, stroll through the sleepy rural towns and vibrant villages, wander through Sligo, Mayo and Donegal, enjoying this remote and serene corner of the country. If fortunate enough to visit Galway in late September don't miss the internationally renowned oyster festival. Enjoy a bushel, and a peck. Dunguaire Castle, on the shores of the bay, was a popular meeting place for Irish literary figures such as Shaw, Yeats and Lady Gregory.
Ireland with PerryGolf
PerryGolf is uniquely qualified to provide a range of unforgettable golf vacations to Ireland. We have defined the experience since the company was founded in 1984 by Scottish brothers Colin and Gordon Dalgleish. Our Custom Tours combine the personalized requirements for golf, lodging, sightseeing and local transportation into a seamless itinerary for groups of men, women and couples. They can be enjoyed as a self-drive tour or in the comfort and convenience of a PerryGolf VIP coach with a Concierge Driver who will handle every aspect of your trip.
The Escorted Tours we operate are fully managed, fixed itineraries that feature equal parts golf and sightseeing for parties of as many as 30 golfers and non-golfers who enjoy the opportunity to travel in the company of like-minded new friends. Our annual Golf Cruise of the British Isles will visit Ireland along Scotland and England with attendance included to golf's oldest major championship, The Open. We also regularly feature a selection of Irish Golf Cruises which circle the island, and include play of many of Ireland's most respected links.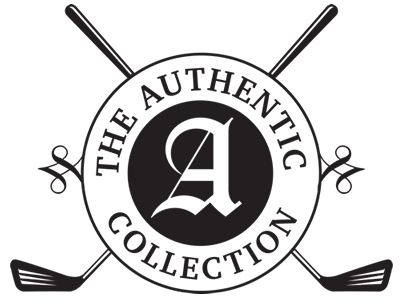 We have developed The Authentic Ireland Collection whose purpose is to help broaden the Irish experience for our clients by introducing some terrific courses which too often overlooked. Some of these Clubs have hosted regional and national championships. Others were designed by some of the greatest golf course architects of all time. Many are located in smaller towns, where the history is and membership both are embedded into the local community. In addition to an exceptional round of golf, golfers will find a unique and memorable experience with as warm a welcome as anywhere at these Clubs among The Authentic Ireland Collection.
Custom Tours to Ireland Priced Entirely Online
in 90 Seconds. Or Less.
VIDEO: How To Use QUICK QUOTES℠

Welcome to QUICK QUOTES℠, our exclusive online trip calculator that allows you to generate a quotation to any of our eleven Custom Tour destinations in 90 seconds. Or Less. A PerryGolf Travel Expert is always happy to assist at 800.344.5257.

To begin, select a tour from the collection below – or you can search by Destination – and click GET A QUICK QUOTE.



Feature Vacations
We are pleased here to feature our current collection of Golf Cruises and/or Escorted Tours for this destination.  These vacations are designed for golf couples who enjoy combining  experiences like luxury cruising and safaris to wine tasting and sightseeing with some of the best golf in the game.  Schedules are offered throughout the year and around the world.  The entire portfolio of more than two dozen itineraries is  available for review at 2023 / 2024 / 2025 Tours & Cruises.