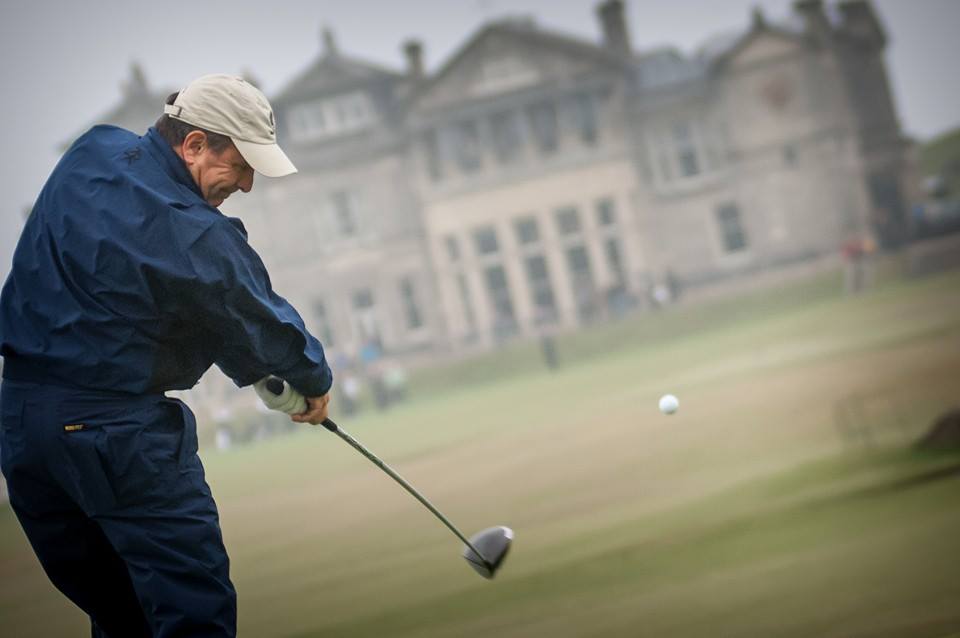 Gordon Dalgleish, Co-Founding Director of PerryGolf, tees off hole 18 at the Old Course, St Andrews. Photography by Kevin Kirk – Recounter – #PerryGolfRecounter
UPDATE 27 AUGUST 2014
The direct application process has officially started this morning for play on the Old Course during the 2015 season. It runs thru September 15 with a ballot system being utilized for selecting applicants at the end of that period. One update from prior years is that whereas in the month of August, a limited number of tee times were made available for direct applications. For 2015 due to the pressure of hosting the Open in July and resulting needs on the Old Course, there shall be no advance direct application tee times awarded in August.