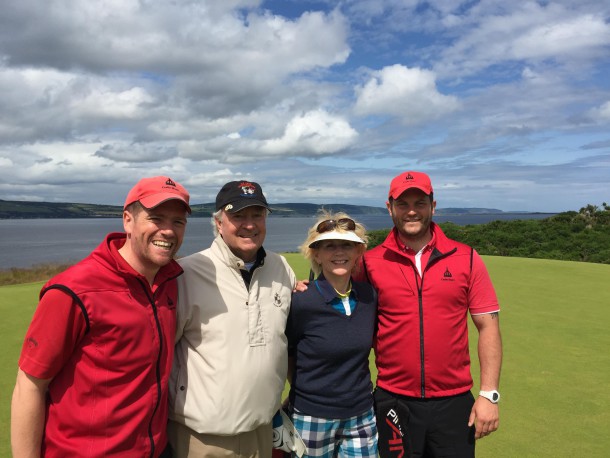 The following review was written by a client on board PerryGolf's 2015 British Open Golf Cruise.

"A lifelong dream of ours was to play golf in Ireland and Scotland and to visit St Andrews. Our dream came true when we set sail on July 4th from Southampton, England on board the Azamara Quest for
PerryGolf's signature golf cruise, "2015 British Open at St Andrews by Sea"…
This is bucket list stuff – golfing in Scotland & Ireland and visiting St Andrews. The courses we played are championship level golf courses – British Open, Ryder Cup, Walker Cup, Ladies British Open, Scottish Open, etc.
You'll not want to be in a cart "buggy". Most are walking only courses. This is the best way to get the full links golf experience and appreciate all of the vistas and beautiful vegetation and wild life around you. You'll have your own caddy and the fees are paid for with the PerryGolf package.

On a PerryGolf Golf Cruise you will never have to lift a golf bag. Your clubs are personally escorted via trucks and ferries and are there waiting for you at each golf course. I think they said our bags crossed the Irish Sea four times, thanks to Angus, Malcom and Jack, the PerryGolf golf bag couriers.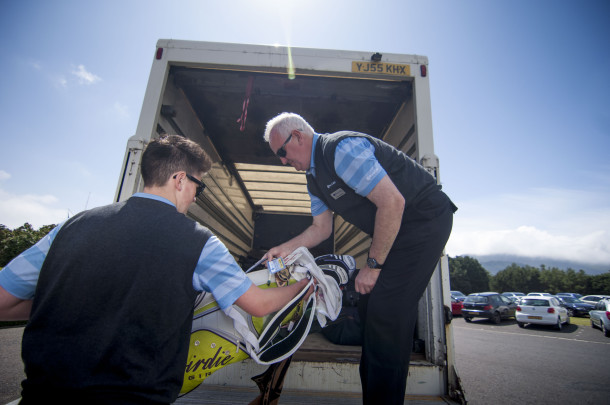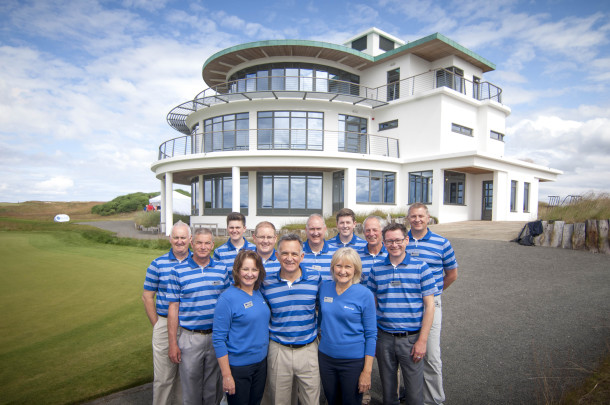 PerryGolf even arranges to have lunch waiting for you at the turn and cocktails after golf in the club house. You'll be transported to and from the ship in comfortable chartered coaches, some with charging stations and WiFi.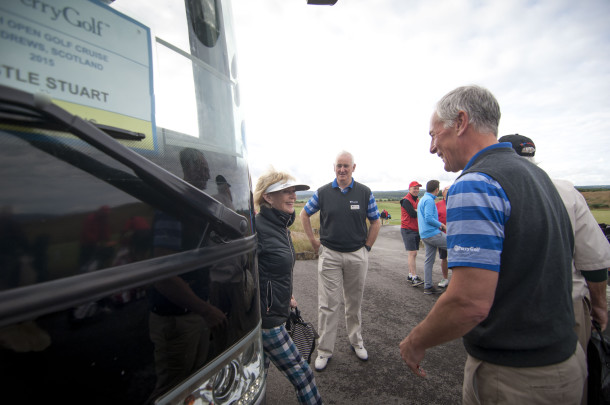 Throughout the two weeks PerryGolf hosted cocktail parties and provided updates on the days ahead. Our hosts even donned kilts on our Scottish leg of the journey.
Our PerryGolf Cruise aboard Azamara Quest included 7 rounds of golf, caddy fees all of the best food and adult beverages you can consume, a health club with free classes, spa, casino, cabaret, pool, Jacuzzi, Bingo!…and you only unpack once!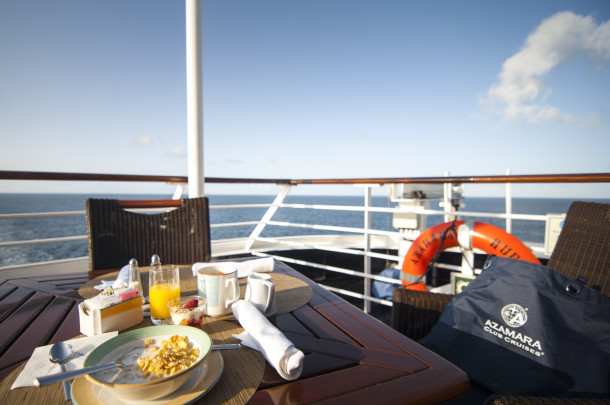 Most interesting and top of our bucket list – Old Head in Kinsale, Ireland…worst weather of the 7 days but it didn't matter because even a bad golf shot was rewarded by breathtaking views and an "E" ticket experience (am I dating myself?)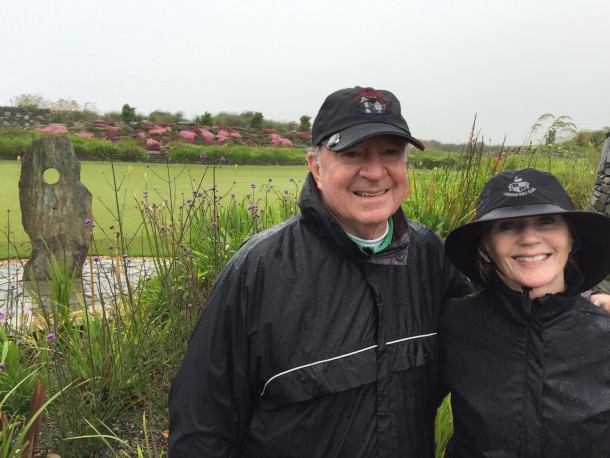 Our other favorites were Royal County Down, 126 yrs. old in Belfast, Dundonald in Troon, Castle Stuart in Invergordon and Royal Liverpool in Hoylake. K Club and Gleneagles were welcomed changes from the links challenges.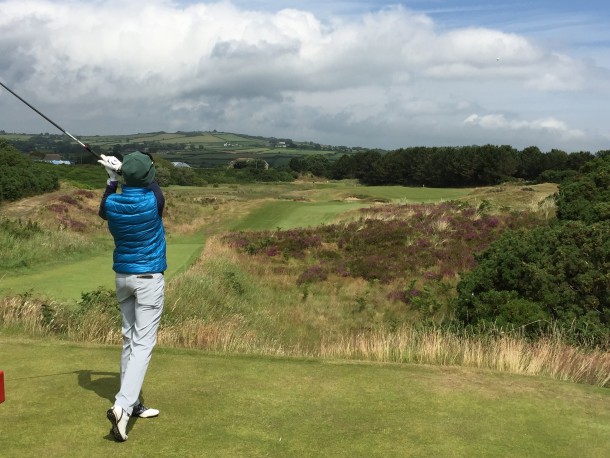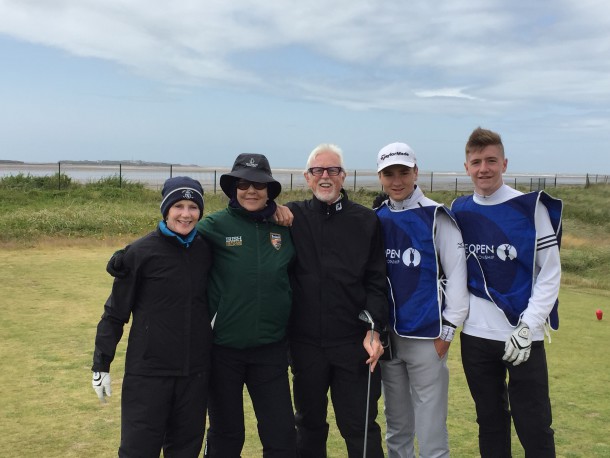 On our non-golf days we visited the Isle of Guernsey, Isle of Skye, Isle of Mann and Isle of Lewis.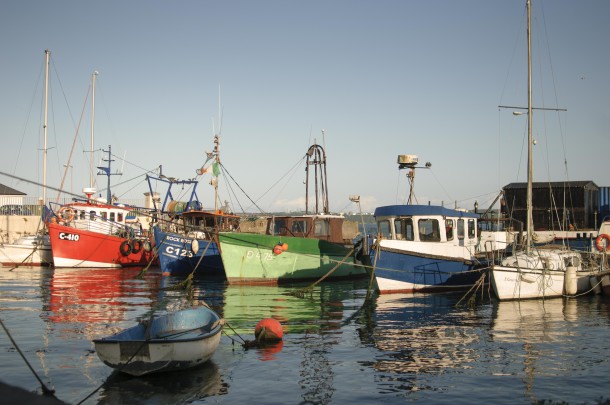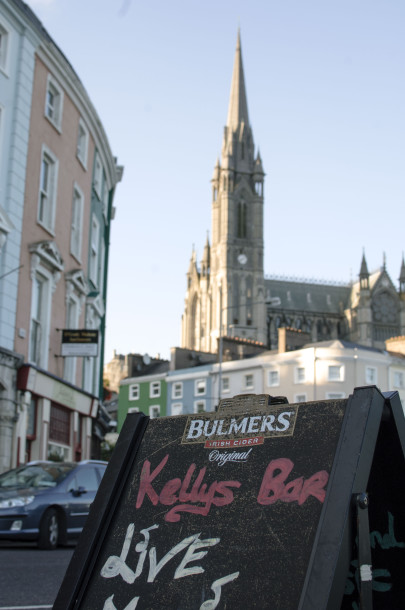 The pièce de résistance was our attendance at The Open at St Andrews on Friday. We walked the entire course and wandered through the village of St Andrews. Photos can't possibly capture the magic of this historical town and golf course. We vowed to come back to stay and play, moving it back to the top of our Bucket List! (to be continued…)
Thank you PerryGolf for a trip of a lifetime. We look forward to many more golf adventures with you somewhere in the world!"
~ Suzanne & Jerry
2015 British Open Golf Cruise
About the Author: Harrison Gould is the Social Media Marketing Manager of PerryGolf, the leading provider of international golf vacations. You can find him on Google+, LinkedIn, Twitter, Instagram, and Pinterest.