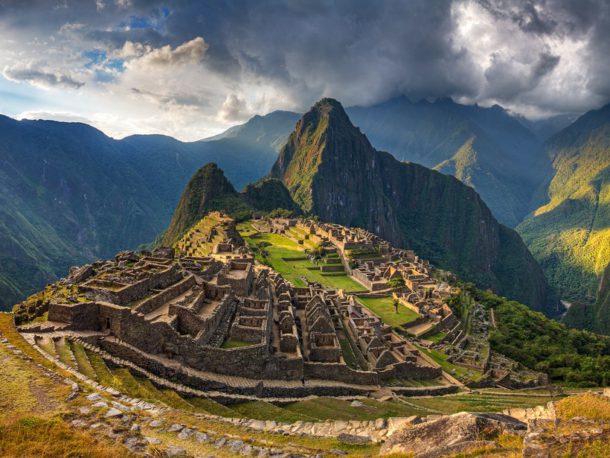 The climate is temperate. The vistas are spectacular. There are beautiful beaches and dense jungles. Ruins of ancient civilizations pique the curious not far from the bustle of the world's largest cities.
Scattered across South America are an array of activities, from entertainment late in the evening, to diverse, eclectic, world-renowned cuisine. Historical artifacts, abundant wildlife, mountain peaks and crystal coasts enchant, awaiting around every corner or turn in the road.
You may tango, of course and why would you not, if presented the opportunity?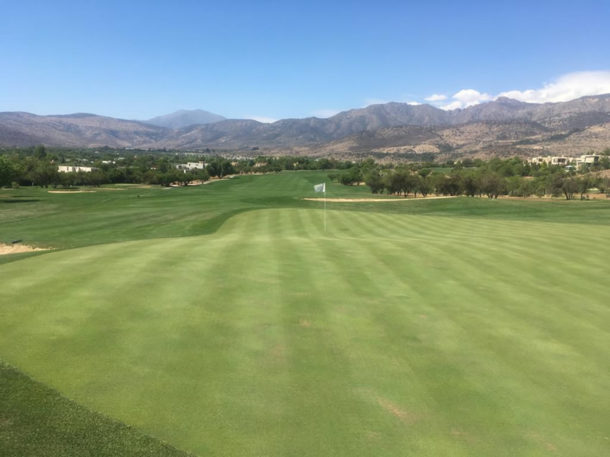 PerryGolf, industry leader in global golf travel, continues to expand its South American portfolio, offering a trio of Cruises and Escorted Tours in 2020 to satisfy every desire in this popular, growing destination. January or November, ship or land, couples or singles, explore the Southern Hemisphere, savoring soothing temperatures and gentle breezes, enjoying a fixed itinerary that includes golf, culture, sightseeing, history and ample time to relax.
Golfers indulge on courses new and old, testing their swings and enjoying the camaraderie. These courses come in many forms, designed by an eclectic mixture of architects. On one hand is Gil Hanse's Olympic Golf Course near Rio, designed specifically for the game's return to the 2016 Olympics. Then, there's Granadilla Golf Club, a tidy layout designed by English businessmen in the 19th century in the idyllic getaway of Valparaiso on the Chilean shore. Robert Von Hagge's Buenos Aires Golf Club, on the other hand, took the professional golf spotlight in 2000 when the dynamic duo of Tiger Woods and David Duval secured the World Cup for the United States. Regardless, the venue, the golf courses in South America pose a certain challenge along immaculate landscapes against backdrops rugged and stunning.
PerryGolf guests interested in touring South America by sea, can enjoy Argentina for nine nights and four rounds of golf in late November, early December 2020.
Book by Oct. 31, 2019 and double upgrade your stateroom on the 690-guest Azamara Quest, a nimble, mid-sized luxury vessel offering all the amenities one could want at sea or in port – fine dining, live entertainment and a country club style atmosphere. The Azamara experience is built on four key pillars: destination immersion, extraordinary service, fine cuisine and wine, and wellness and vitality.
Rio de Janeiro is a sizzling destination spanning from Copacabana (Beach) to Corcovado (Mountain), whose permanent resident is the iconic Christ The Redeemer, a 125-foot statue built as a symbol of Brazilian Christianity nestled inside the Tijuca National Forest.
First suggested in 1850, the concept for the massive statue was finalized in 1920. Construction began in 1922 and was completed in 1931, paid for entirely by Brazil's Catholic Church. Crafted from reinforced concrete and sandstone, the statue is 98-feet high and the arms are 92-feet wide, perched atop a 26-foot platform.
Buenos Aires, described by travel aficionados as the 'Paris of South America', is the largest city and capital of Argentina, sporting nearly 3 million residents. Known for its beefy steaks, luscious malbec wines and vibrant nightlife, Buenos Aires combines old school European style with modern Latin energy. San Telmo's Plaza Dorrego is the regular Sunday night site for a "milonga" for those wanting to watch the tango in the street.
Machu Picchu is a unforgettable destination made even more appealing by the enjoyable ride to get there on the Hiram Bingham Train, where you'll travel forward on the rails but feel as if you've walked into a snapshot from a previous era. The train is elegant and rich in charm, with its wood-paneled interiors and brass fixtures, delivering a experience from the days of luxury travel aboard parlour cars, providing a smooth ride to the enchanting ruins.
Fly fishing in Patagonia, Late nights in Sao Paulo, snowcapped views in Santiago – South America has much, much more to offer.
Want to learn more about PerryGolf's 2020 / 2021 Golf Cruises? Join co-founder Gordon Dalgleish for a half-hour webinar at 2 p.m. EDT on Thursday, Oct. 17th by registering here: https://register.gotowebinar.com/register/70245999894497548