PerryGolf was proud to again partner with Azamara Club Cruises for an exceptional golf and sightseeing voyage through the Baltic Sea onboard the outstanding Azamara Quest. In this blog post we've recapped the spectacular experience guests enjoyed plus included photos and videos from the voyage. We hope you'll join us in 2017 and 2018 for what shall surely be another spectacular Baltic Sea PerryGolf Cruise.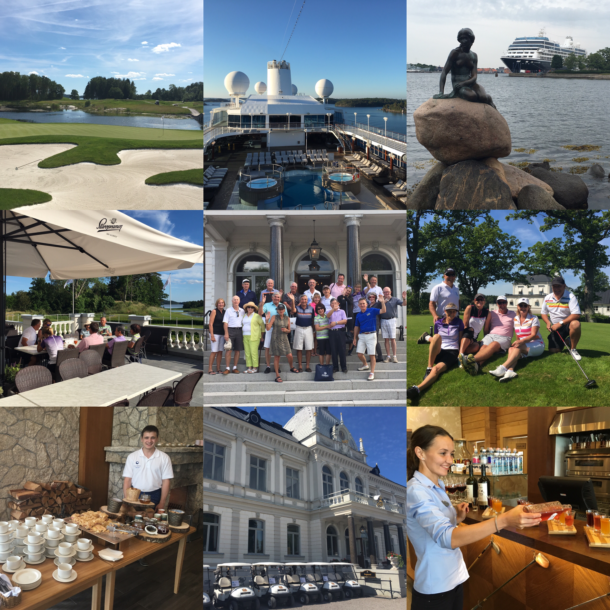 Our 12 night itinerary began on June 11 in Southampton, England and concluded in Stockholm, the vibrant capital city of Sweden on June 23. Guests were offered a wide selection of Azamara Land Discoveries® to enjoy in each of the six ports of call, among which were Amsterdam, Copenhagen, Helsinki and the magical Russian city of St. Petersburg where guests had three days and two nights in port to fully admire one of the world's most spectacular cultural destinations. Azamara distinguishes itself as a specialist for "destination immersion" by providing more time in port than other major cruise lines.
Our five round lineup (to which guests were also offered the option to add a round of golf at Gorki GC) was carefully selected by Colin Dalgleish, PerryGolf Co-Founding Director & Host of this golf voyage.
All courses were of modern construction with outstanding facilities and among them were Ian Woosnam's dramatic new course The International just outside Amsterdam; The Robert Trent Jones II designed The Scandinavian just outside beautiful Copenhagen; Hirsala Golf Club in Helsinki, Finland; The Estonian Golf & Country Club in Tallinn Estonia, part of the prestigious European Tour Properties Network; and the magnificent Bro Hoff Slott Stadium Course in Sweden.
Of course, PerryGolf's cruise staff was as always onboard and ashore to oversee all aspects of the golf experience from daily pairings to the handling of guests' golf clubs.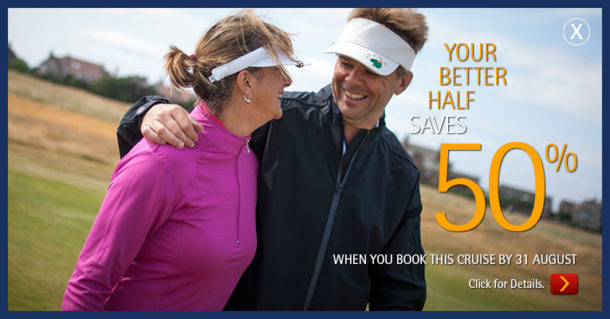 [slideshow id=5]

About the Author: Harrison Gould is the Social Media Marketing Manager of PerryGolf, a leading provider of international golf vacations. You can find him on Google+, LinkedIn, Twitter, Instagram, and Pinterest.