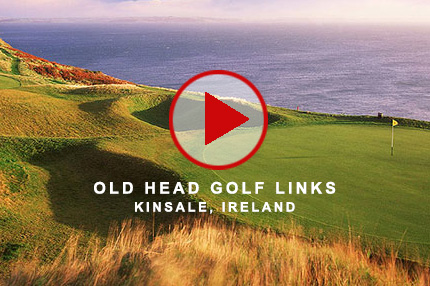 Located in the southwest corner of the country in the historical town of Kinsale lies a diamond of land that juts three miles into the Atlantic Ocean.  With its natural beauty, jagged cliffs and green pastures, The Old Head Golf Links has been described as "the most spectacular golf course on Earth," according to LINKS Magazine.  Purchased in 1989, John and Patrick O'Connor spent nearly ten years completing their dream of creating a breathtaking golf course, which finally opened in 1997.

Situated on an island comprised of 220 acres and connected to mainland by a spectacular long and narrow land bridge, you'll find that
The Old Head Golf Links
' natural beauty and design has truly made it one of golf's great tests.  The site actually dates back to Pre-Christian times and is steeped with folklore and legend.  When people first arrived in Ireland over 6000 years ago, they recognized Old Head as as an easily-defended lookout post.  The island of Ireland was given its name by the Éirinn clan back in 900BC, and the remains of some ancient dwellings of Iron Age Celts still exist today.
You can find the existing lighthouse, built in 1853, on the southern tip of the headland behind the 18th tees.  The remains of two earlier lighthouses, one dating back to 1667 and the other to 1814, can still be seen near the 7th tees.  From Pre-Christian times up to the 17th century, the Stone of Accord was used to finalize important deals and reconcile after arguments.  If you are interested in renewing vowels with your significant other, consider doing so here, as it was also used as a wedding stone, where couples exchanged wedding vowels for 1 year only and then were renewed by joining hands through the hole of the stone.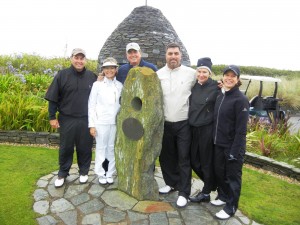 While walking in the footsteps of history, you will also be walking 7200+ yards on the golf course itself.  Equipped with a minimum of 6 tees per hole, all skill levels of the game will find The Old Head Golf Links to be plenty challenging.  Over the years, the helicopter has been a popular mode of transport as it cuts down traveling time and at the same time gives you the opportunity to see the beauty of Ireland from air.
Whether you choose to self-drive, opt for a VIP Golf Coach and Concierge Driver, enjoy a helicopter tour; whether you're a scratch golfer or a twenty handicap; whether it's a couples trip, buddies outing, or family vacation – there is no doubt that your experience at The Old Head Golf Links will be both special and memorable. Start planning today!
…You May Also Enjoy…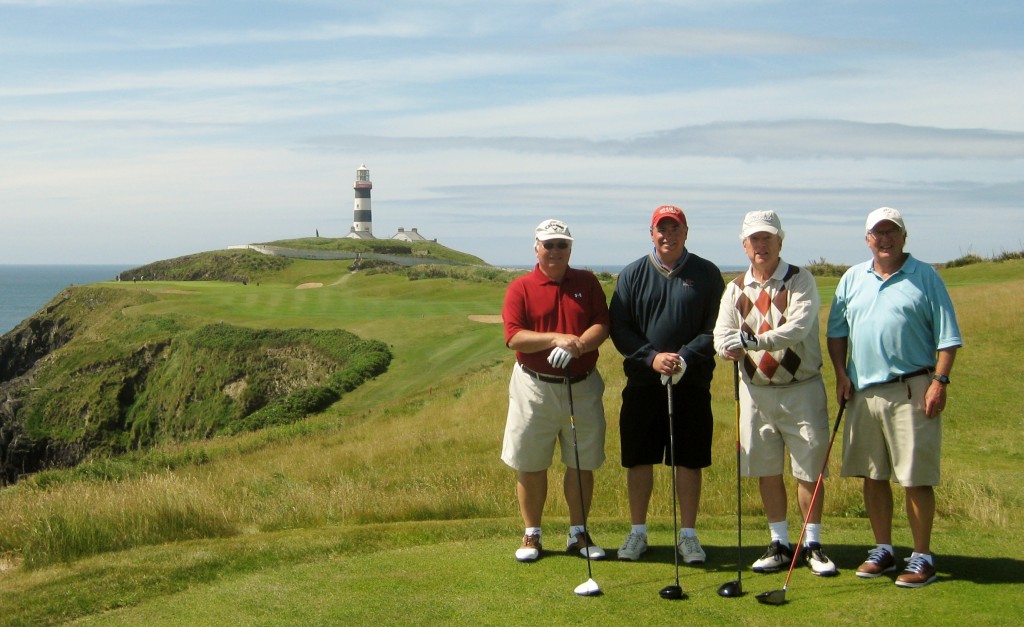 [mapsmarker marker="1″]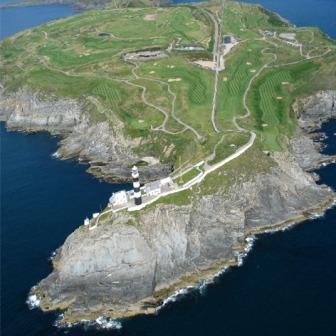 About the Author: Harrison Gould is the Social Media Marketing Manager of PerryGolf, a leading provider of international golf vacations. You can find him on Google+, LinkedIn, Twitter, Instagram , and Pinterest.