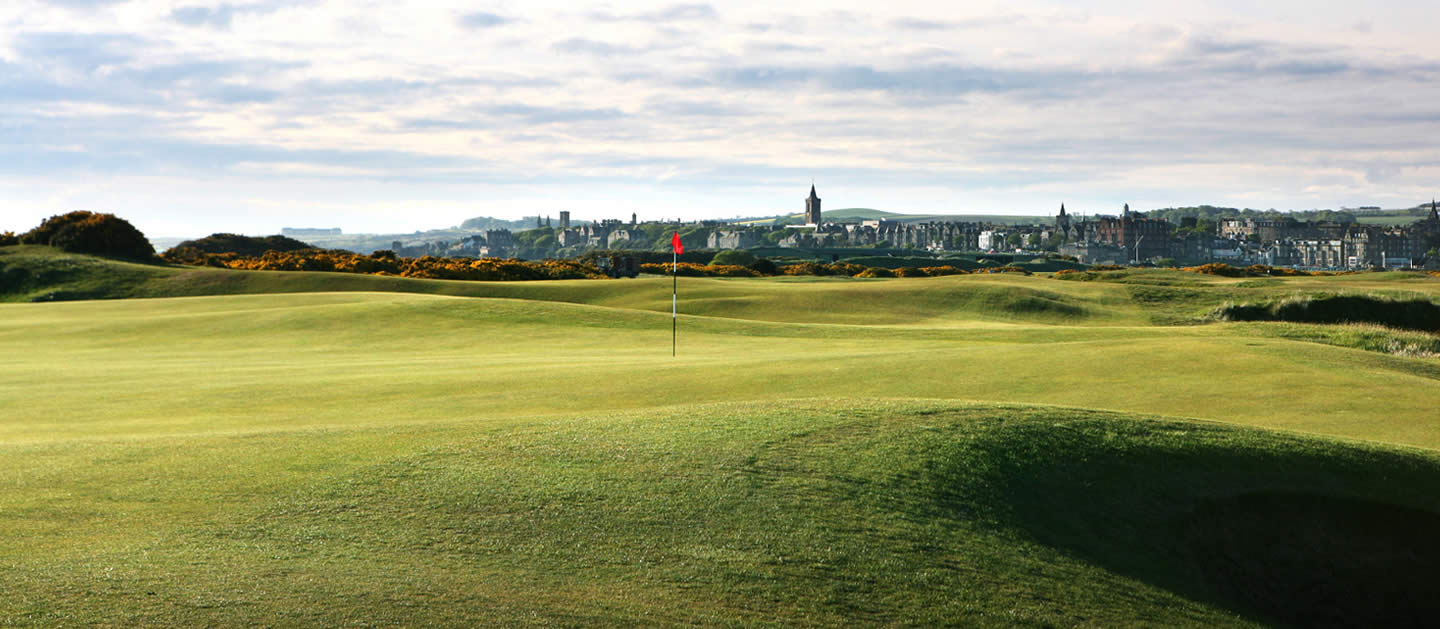 By Gordon Dalgleish
PerryGolf President and Co-Founder 
As we approach the end of summer and plans start to take hold for 2019 I thought it may be an interesting exercise to share some observations on the current state of the golf travel industry.

With a vibrant U.S. economy and strong US dollar, the international golf travel market is very strong. Whereas we would historically see the booking window for golf trips to the British Isles peak in January of the year of travel, that date has now moved 5 – 6 months earlier to July – August. Correspondingly, the primary courses in the British Isles are enjoying extremely busy visitor bookings for the 2019 season – hard to imagine the dark days of 2009!
A genuine benchmark of real demand to Scotland are tee times on the Old Course at St Andrews. We would historically be able to service inquiries until January or later, if they had some degree of flexibility on their travel dates. Currently we are anticipating being sold out of guaranteed Old Course tee times for 2019 by late September, 2018! It is important to realize that the most notable Scottish & Irish courses have finite capacity for visitors as many of them also have Member demands and local or national tournaments on their course.
Relatively quietly the R&A has changed the historical Open ticket policy of always selling Championship tickets on the day. The belief was that the crowd size would self regulate, as it seemed to do. With the return in 2019 to Royal Portrush after a 68 year absence, The Open shall no longer sell tickets at the course. There were a number of reasons for this change. As of this writing the R & A has announced that all tickets for Friday, Saturday & Sunday of the Championship are sold out. I worry that the R&A and The Open will suffer reputational damage as the ticket brokers have seen an opportunity and face value tickets of 80 pounds will become 300 pounds, very much counter to the culture of golf in the British Isles where it is woven through the fabric of society. I should note, that all PerryGolf clients will have tickets by virtue of our Authorised Provider status for The Open.
https://www.perrygolf.com/golfcruising/the-open-at-royal-portrush-2019-golf-cruise-package.php
A very bright spot on the golf travel landscape are golf cruises. Our first cruise was in 1997. Since then we have refined our programs and I honestly feel at the current time we have a wonderful, diverse portfolio of cruises available. A number of cruise lines "offer" golf programs, but I would challenge any of them to explain their program as we do here.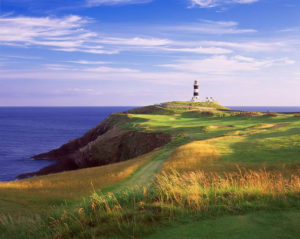 Since 1984 when my brother Colin and I founded PerryGolf, we have genuinely tried to develop creative ways to deliver memorable golf experiences. With our relationship with Azamara Club Cruises, this has opened even more opportunities. One recent example of this, is our 2020 Irish Links golf cruise. We all know how terrific the links courses of Ireland are, unfortunately the very best ones cover the length and breadth of the Emerald Isle. The Irish Links cruise was designed to play the very best of the best, coupled with destination immersion that includes overnights in ports which we believe have created the ultimate, convenient and luxurious way for golfers and their partners to experience Irish golf.
Forever Scotland will remain the most aspirational international golf destination, however newer, less likely countries and regions have enjoyed strong support. The reasons can be many, but we believe, any destination which delivers very good, enjoyable golf in beautiful surroundings coupled with a pleasing culture, you have the basis for a memorable golf trip. Our escorted tours to Argentina, Italy & Asia (Thailand, Cambodia and Vietnam) all deliver this type of experience in their own inimitable style.
Play the Game. See the World.SM
About the Author: Gordon Dalgleish is the Co-Founding Director of

PerryGolf

, the leading provider of international golf vacations. You can find him on Google+ and LinkedIn.