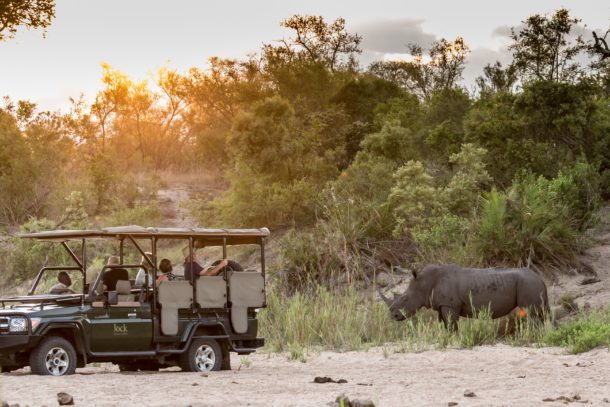 Arrival into Skukuza Airport is unlike anything you will have normally experienced: your transfer is in a safari vehicle and between the airport and your accommodation, you will see any number of animals as we did with elephants and giraffes, amongst others.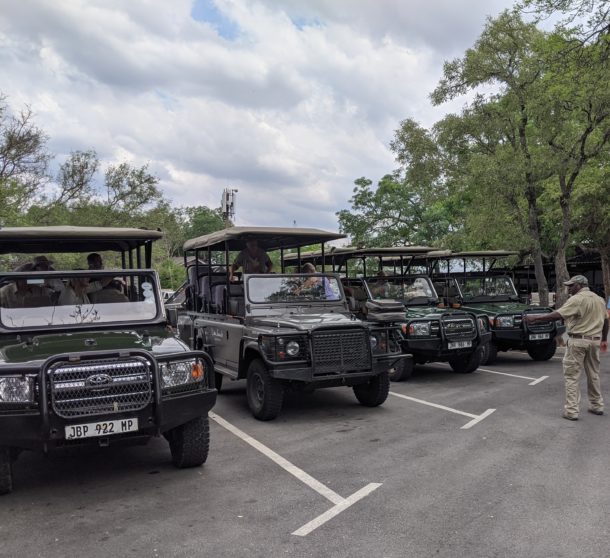 Our arrival at Jock Safari Lodge and evening game drive on our first evening was hampered by a deluge, but like many things, there is a silver lining. The weather for the next three days was superb and due to the earlier rain, there was more animal activity as they came out to drink.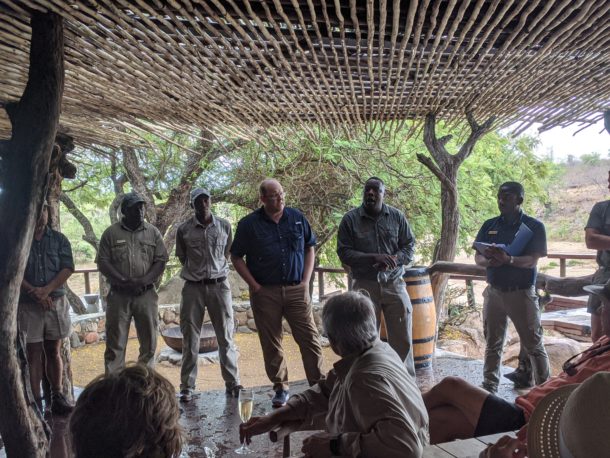 Our first full day on safari was truly Africa at its best for a safari loving golfer! We departed Jocks Lodge in our safari vehicles for the 50 minutes drive through the park to Leopard Creek, a Gary Player designed course on the edge of Kruger National Park. It also serves as host for the Alfred Dunhill Championship at the end of November. The course was in exceptional condition. The clubhouse is stunning and a great morning was had by all.
Returning to camp after golf entailed another animal viewing opportunity before a quick rest, and our evening safari drive later followed a wonderful dinner. No truer an expression than pictures speak a thousand words…the following selection came from our safari experiences in Kruger.
Our last full day in South Africa was enjoyed on safari…the day started with a 5am wake up call and finished with a delightful closing dinner for our group, with new friendships and future travel plans discussed…amidst much laughter and storytelling. The bar at Jock Safari Lodge overooking the dry riverbed is the ideal venue for gathering. Throughout our visit, their team provided excellent food and outstanding, friendly service, which only added to the convivial atmosphere.
Prior to departing for the airport and our homeward journey, our entire group enjoyed one final morning game drive, which was highlighted by lion sightings.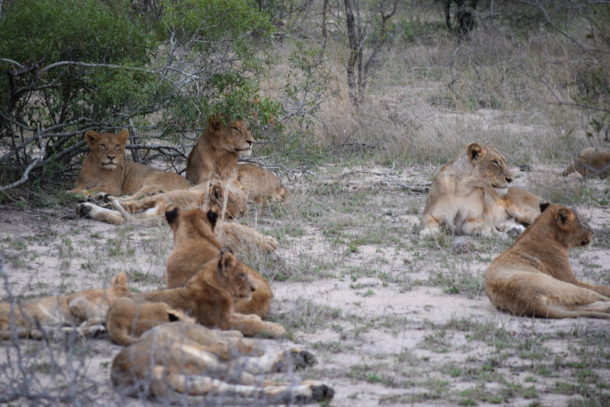 Remarkably, on the 60 minute journey back to the airport, our six-person vehicle saw the Big Five (cape buffalo, rhinoceros, lion, leopard and elephant)…it was a trip which was well documented with more photography, some of which I have shared…but as interesting as the images are, it truly only tells part of the experience!
Cape Buffalo

Rhinoceros

Lion

Leopard

Elephant
About the Author: Gordon Dalgleish is the Co-Founding Director of PerryGolf, the leading provider of international golf vacations. View on LinkedIn.