Three consecutive golf days can often be enough for many travelers, despite how interesting, unique and challenging the courses may be. Our journey to the Winelands, about 60 minutes from Cape Town, was a wonderful break and opportunity for the group to enjoy another element of the South African experience.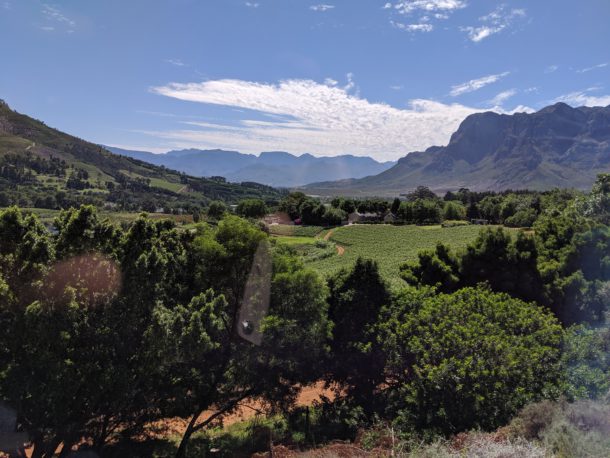 Dinner on our first evening at Lanzerac House was in the Governor's Hall and the images do not do it justice. One long, magnificent table with the most comfortable dining table seats I can recall sitting in…coupled with excellent service and food…made for a lovely evening and set the tone for our next 36 hours in this wine region.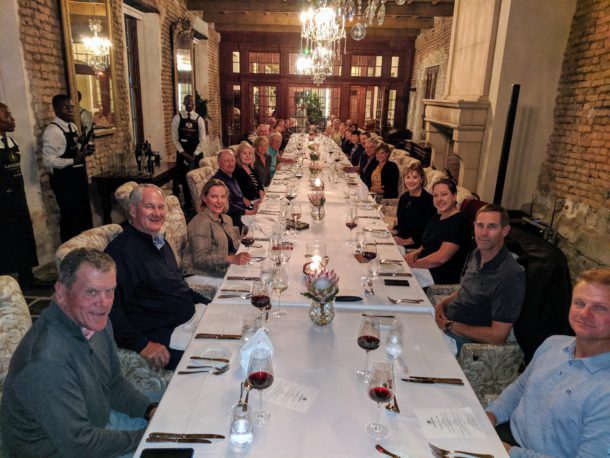 The following day we visited Boschendal Wine Farm for a wine tasting – it was a gorgeous morning, pleasantly warm while enjoying the shade of a massive oak tree. Three of our group even learned how to open a wine bottle with nothing more than a saber! We also enjoyed an entirely impromptu song from two of the local servers.
Boschendal Wine Farm
From there we had a short ride to Leopard's Leap Family Vineyards for another wine tasting and an excellent lunch.
Leopard's Leap Family Vineyards
As we travelled through the countryside, Chris, our Tour Manager provided a concise history of wine and the development of Cape Town & South Africa.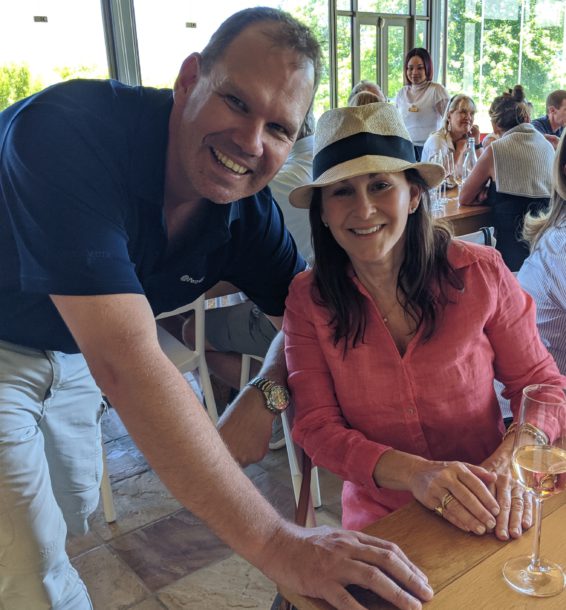 The small town of Franschhoek was our final stop. The second oldest town in South Africa, the central street is a wonderful mix of restaurants, boutiques, art galleries and coffee shops.
…time to return to our accommodations and for many a relaxing nap!
About the Author: Gordon Dalgleish is the Co-Founding Director of PerryGolf, the leading provider of international golf vacations. View on LinkedIn.