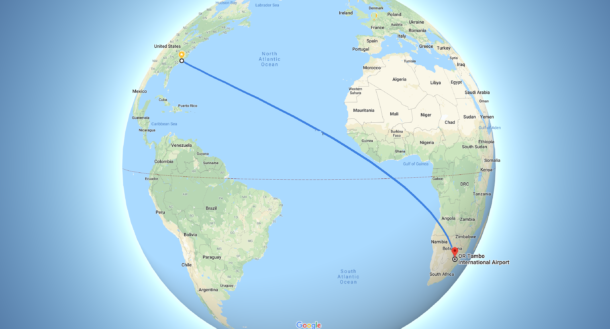 I am probably an oddball, for I enjoy long haul air travel. I enjoy the experience and the excitement – and for the most part, I try to build an interesting flight into the trip. For me, it is more than getting there and back. On this occasion, I booked British Airways Club World (with points) on the outbound, and Qatar Q Suites on the return flights.
While British Airways is fairly pedestrian but very dependable, my plan was to use that as a backstop in the hope Lufthansa First Class (with points) became available – they release these seats 14 days before travel – but alas, that did not occur, nor did any Emirates or Etihad award space open on my day of travel.
That being said, it is my first British Airways A380 flight – as much as I enjoy upstairs on the B747 (row 62 or 64), it did not come close to comparing.
I am looking forward to trying the new Club Suites from British Airways on another trip, but the current, dated Club World ying-yang configuration at the rear of a cabin is fine, where the window passenger has free access to the aisle, although I find the aisle seat has virtually no privacy.
Revealed: British Airways' Club Suites Rollout Schedule
The perception is that trips to South Africa are long…they are. While SAA and Delta offer nonstop service from the USA to Jo'burg, the flight times and our schedule did not match up to save us time, hence the journey via Europe is just fine. A day room at the Sofitel (Terminal 5) and BA First Class lounge (Emerald OneWorld Status) makes the journey that bit shorter.
My other rationale for this one-way routing was to try Qatar Q Suites on the homeward journey via Doha. While Qatar is notorious for changing equipment, their old, reverse herringbone Business Class seat on an A350 is very good (as a fallback!). Additionally, outbound, one-way premium fares from South Africa can be quite aggressive, as I recall, the one-way Business Class fare, JNB to Philadelphia was less than $2,000….for one of the very best Business Class experiences in the world.
About the Author: Gordon Dalgleish is the Co-Founding Director of PerryGolf, the leading provider of international golf vacations. View on LinkedIn.