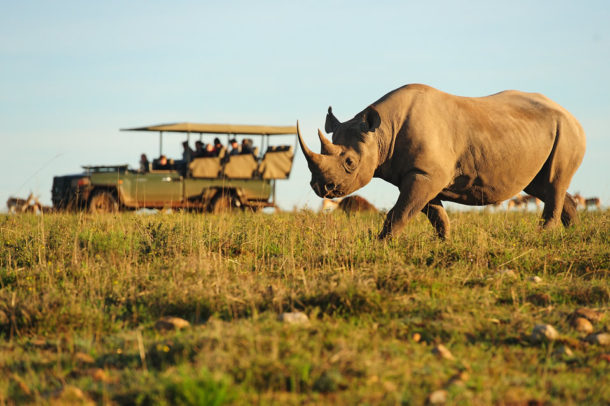 A world-class city, terrific dining and wine, breathtaking scenery, an elegant ship and excellent golf with a genial group of companions, who may become lifetime friends. Yes, a winter cruise to South Africa with PerryGolf, a international leader in golf travel, sounds inviting indeed.
PerryGolf is pleased to escort guests to South Africa in January for a 10-night, 4-round cruise, hosted by Founding Director Colin Dalgleish.
This exceptional golf voyage includes pre-cruise and post-cruise options. Combined, they extend the trip by eight nights and four rounds. The pre-cruise portion includes three nights at the exquisite Jock Safari Lodge, golf at Leopard Creek, ranked No. 2 in South Africa, morning game drives, happy hour in the bush and ample time to relax and recharge in the middle of the day when the animals are resting.
Leopard Creek played host to a Shell's Wonderful World of Golf match between Ernie Els and Nick Price in 1996. The course was renovated in 2017 and the greens were converted to Champion Bermuda grass. The par-5 No. 13 borders the Crocodile River and is unforgettable.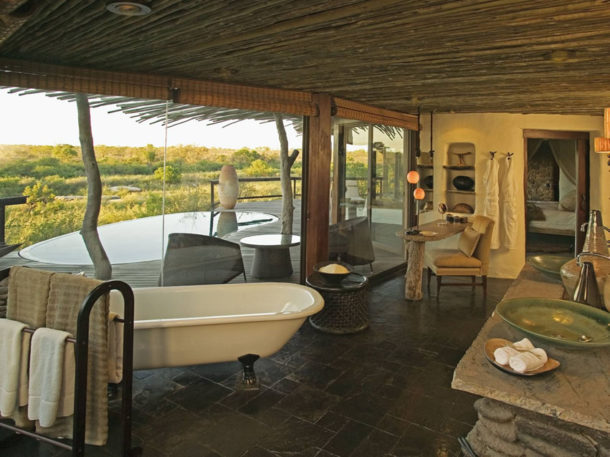 Gordon Dalgleish, PerryGolf Founding Director, visited South Africa in 2014 and offered these observations. Cape Town has developed into a vibrant, diverse and cosmopolitan destination over the last 20 years, reckoning with its past to emerge an inclusive city that attracts more than 1.5 million visitors annually.
With an array of activities to experience and sights to see in a temperate climate, it's easy to understand the global appeal of Africa's southernmost city. During our cruise on the excellent 690-guest Azamara Quest in January, the average high temperature will be 83 degrees fahrenheit and the average low will be 63. Expect sunshine 90 percent of the time.
In need of a strenuous workout? Hike the Platteklip Gorge to the peak of Table Mountain, then enjoy a relaxing ride down in a cable car, overlooking the city. The national park is a UNESCO World Heritage site and in 2011 was designated as one of the seven new Wonders of the World.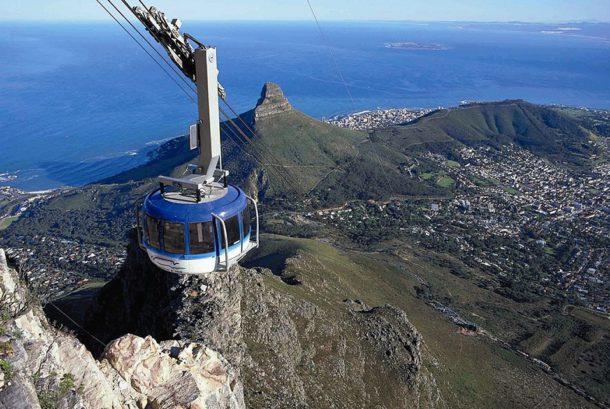 Roughly an hour outside of Cape Town, the cities of Stellenbosch, Franschhoek, and Paarl featured rolling vineyards, grand estates, and three of the country's top restaurants.
Read more about South Africa, one of the world's top five golf destinations.
South Africa has a storied tradition in golf history, starting with none other than Gary Player, the eight-time major champion, who in the 1965 U.S. Open became the youngest player to win the career Grand Slam at age 29. Jack Nicklaus and Tiger Woods later broke his record. In addition to his role as an ambassador for golf and healthy living, Player is also an accomplished golf course architect. He was the initial designer of The Montagu at Fancourt, which is available to those selecting the post-cruise option.
His countryman Ernie Els has been a world class player for three decades, winning three major titles as one of the best players of his generation.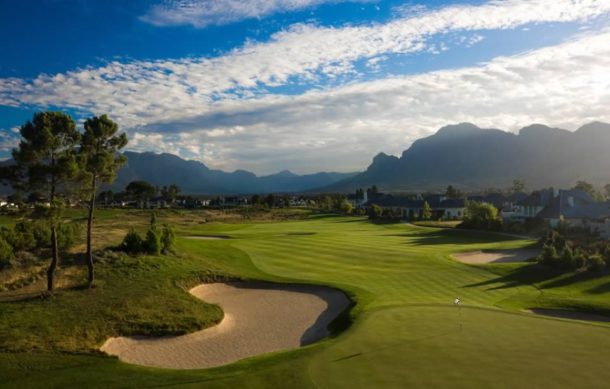 Durban Country Club has been a frequent host of the South African Open and also entertained the European Tour's best in the Volvo Open in 2013 and 2014. Zimbali CC meanders through the forest and the ocean as architect Tom Weiskopf met strategic challenges without disrupting the land's delicate ecological harmony.
Of course, we'll also enjoy three easy days at sea aboard our vessel, Azamara Quest. The Azamara experience is built on four key pillars: destination immersion, extraordinary service, fine cuisine and wine, and wellness and vitality.
Does November 2020 better suit your schedule? If so, consider our Escorted Tour
https://www.perrygolf.com/escorted-tour/south-africa-golf-safari-package-nov32020.php