Travel is often about expectations. The challenge is to establish realistic ones and not build up a destination in advance to such a level it has little hope of reaching these dizzy heights. A recent trip to Northern Spain was accompanied by few expectations beyond a natural curiosity as the trip was the suggestion of a well-traveled friend.
Quite simply, Northern Spain demonstrated to me that this region is a hidden gem. The overall experience is authentic, captivating and illuminating. Combine these qualities in this region and its connection to Seve Ballesteros, José María Olazábal & Jon Rahm – from a golf perspective – and you have a wonderful experience.
Spain Luxury Escorted Golf Package Vacations – PerryGolf.com
The Basque region of Spain for many years was tainted by the challenges of internal conflict – in some ways that portion of their recent history is like Northern Ireland, which similarly has seen tourism take off.
Bilbao is the commercial center of the Basque region and sadly is only known to many people for the Guggenheim Museum…and nothing else! It is a dynamic, fascinating, and very walkable city with a history which has many strong connections to England. The local soccer team plays at a stadium in the heart of the city, known locally as the "cathedral" if that gives a sense of the local passion for the sport. Michelin starred chefs routinely prepare food options during home games.
Spain Luxury Golf Cruise Packages – PerryGolf.com
Moving slightly eastward along the coastline is San Sebastian which has, as you would expect, strong connections with France which is less than 10 minutes away. San Sebastian is arguably the Gastronomic Capital of the World, based upon the size and all that it delivers. The proximity to beaches (across the street from office buildings), wine-producing areas, history, spectacular vistas, and a general ambiance made it a truly unexpected find, in the midst of pleasant surprises.
Under the authentic and historical subtitles, I was captivated by the small town of Laguardia, which is truly a gem. The origins of the town can be traced back to pre-Roman times and is a delightful place to visit, including the wine cellars which are throughout the town and carved approximately 9 meters below street level in the cool rock.
The coastal region produces a popular wine, Txakoli (pronounced CHAH-ko-LEE/CHAH-ko-LEE-nah) which is typically of a light, exhilaratingly citrus-and-mineral-toned variety. As you move southwards to the Rioja region, the drier inland climate produces the red grapes which are widely known in different varietals throughout the world.
If Northern Spain has not caught your attention, I would strongly encourage you to reconsider.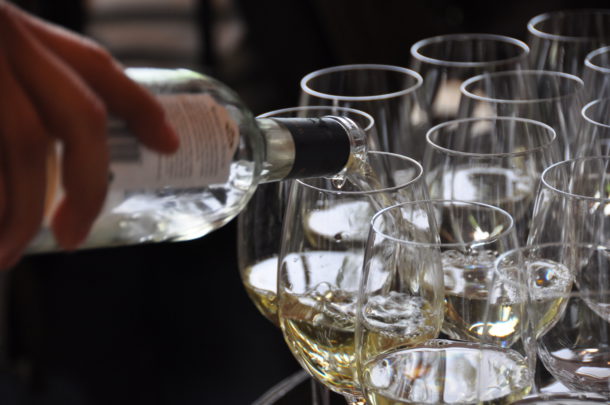 Gordon Dalgleish shall be personally hosting an escorted trip to Northern Spain in May 2022. Details at: The Best of Northern Spain Escorted 2022 ~ Basque Country & Biarritz.
Spain Custom Golf Vacation Packages – PerryGolf.com
About the Author: Gordon Dalgleish is the Co-Founding Director of PerryGolf, the leading provider of international golf vacations. View on LinkedIn.