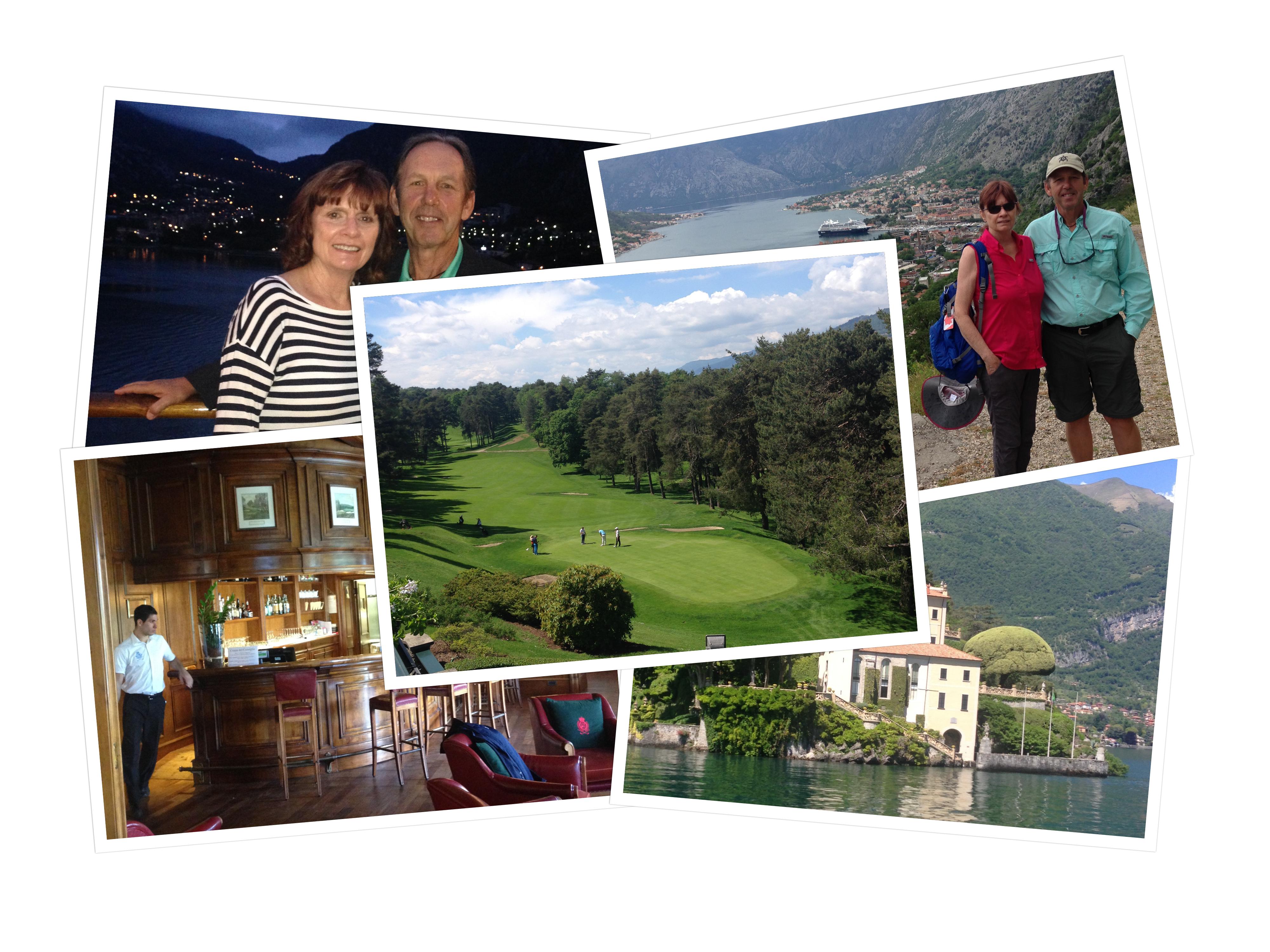 PerryGolf's Customer Service Relationship Manager, Howie Knodt, just returned from an 8 day cruise on Azamara Club Cruises followed by a week in Italy. In the last 35 years, he and his wife have been on over 60 cruises worldwide, and on a wide range of cruises lines. Read his review of the recent experience with Azamara Club Cruises.
By far, Azamara was our most enjoyable cruise experience and I can clearly understand why PerryGolf uses this line for its golf cruises. Their attention to detail, outstanding service, excellent food and onboard ambiance was terrific. While onboard I was fortunate enough to talk briefly with Larry Pimentel, CEO of Azamara, and he expressed how pleased his guests and staff were working with PerryGolf. He described it as a "perfect match".


Following our cruise we had a chance to spend a few days in Lake Como, Italy and while there visited the Villa d'Este Golf Club, which is one of the courses played in PerryGolf's 2017 Best of Italy Escorted Tour. Not only is this a beautiful, historic venue but the course layout is very scenic and challenging. Also during our stay in Lake Como we experienced a day cruise stopping at the Balbianello Villa and the village of Bellagio which is also included in the PerryGolf trip.

It's hard to describe the beauty of these places in just a few words so I'm including some photos that we captured.
About the Author: Harrison Gould is the Social Media Marketing Manager of PerryGolf, a leading provider of international golf vacations. You can find him on Google+, LinkedIn, Twitter, Instagram , and Pinterest.