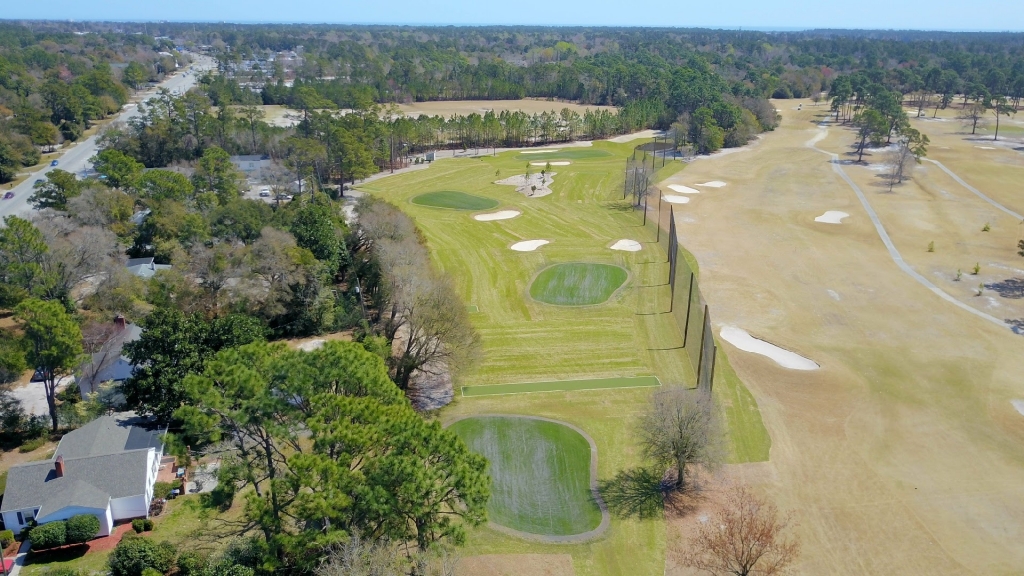 PerryGolf is a proud sponsor and great believer in the work of The First Tee to share golf with young people of all backgrounds and more importantly to change the trajectory of their lives through the teaching of nine core values. PerryGolf's involvement with the organization began years ago as a corporate sponsor and continues today both on a national and local level.

President of PerryGolf, Gordon Dalgleish, signed on as Chairman for The First Tee of Greater Wilmington, North Carolina to help with construction of a new facility in cooperation with the city.

"I can say without hesitation that the experience has convinced me of the unique value of the work being done on behalf of kids who need it most. I hope you'll find this to be a win-win for all."
Named primary beneficiary of the 2017 Wells Fargo Championship at Eagle Point Golf Club from May 1-7, The First Tee of Greater Wilmington shall unveil its recently completed $1.1 million facility on Tuesday, May 2 for its Grand Opening at the Wilmington Municipal Golf Course.
Click here to view photos of the project.




To read the full update, click below;

About The First Tee of Greater Wilmington
The First Tee of Greater Wilmington is a 501(c)(3) nonprofit youth development organization whose mission is to impact the lives of young people by providing educational programs that build character, instill life-enhancing values and promote healthy choices through the game of golf.
About PerryGolf
PerryGolf is an Authorized Provider of Old Course at St Andrews tee times as well as a leading provider of golf tours and a diverse collection of golf cruises to the world's most memorable destinations. PerryGolf arrange every aspect of completely personalized itineraries for groups of men, women and couples that combine play on the world's leading golf courses with safaris, wine touring and sightseeing.
About the Author: Harrison Gould is the Social Media Marketing Manager of PerryGolf, a leading provider of international golf vacations. You can find him on Google+, LinkedIn, Twitter and Instagram.