Golf & The Iberian Peninsula By Sea ~
Portugal, Spain & France on board Azamara Journey
10 Nights | 6 Rounds | 3 – 13 September 2014
Azamara Journey | Lisbon – Barcelona
PerryGolf is proud to again partner with Azamara Club Cruises for an exceptional golf voyage onboard the outstanding 694 guest Azamara Journey around the Iberian Peninsula.
Our itinerary begins in Lisbon, capital city of Portugal, and concludes in the vibrant Spanish city of Barcelona. The golf lineup includes Valderrama, consistently rated #1 in continental Europe, plus PGA Catalunya ranked narrowly behind. The well regarded Spanish layouts of Montecastillo, El Saler, El Prat, plus France's Golf St Cyprien, complete the six round program.
Our guest list typically brings together like-minded individuals sharing a love of golf. Inevitably many new friendships are formed. Many guests are golfing couples but an equal number are golfers travelling with a non-golfing spouse. The latter are also exceptionally well catered for as, in addition to the fabulous onboard facilities, a wide selection of Azamara Land Discoveries® are offered in each port. The itinerary also allows for some relaxing "sea time" under Mediterranean skies.
Onboard, our guests are absolutely spoiled. Our favored ship Azamara Journey is small enough to provide a most intimate experience and nimble enough to access smaller ports, but large enough to provide a great choice of outstanding dining and bars; the ship also offers an exceptional full service spa, and features excellent and varied evening entertainment. In addition to all "normal" cruise features, Azamara Club Cruises include all soft drinks, specialty coffees, boutique daily wines, and a choice of select standard beers and cocktails within the cruise fare, plus all gratuities to create a thoroughly all inclusive cruise experience. Our itinerary is also set to allow for late evenings and occasional overnights in certain ports, allowing you much greater "immersion" in the destination. Just read what our past guests say. We know you will love it!
We have availability on similar voyage in October 2015 on board the Mega-Yacht SeaDream II. Click for details.
6 September 2014

View pictures from our in-progress Iberian #Golf #Cruise with @AzamaraVoyages: https://t.co/1AxsWFMzmd #PerryGolfTrip pic.twitter.com/XaLMUgdktf

— PerryGolf (@PerryGolf) September 8, 2014
Since embarking Azamara Journey in Lisbon, Portugal, PerryGolf guests on the
2014 Iberian Peninsula by Sea Golf Voyage
have so far played the
Barceló Montecastillo Golf Resort
outside Cádiz, and
Valderrama Golf Club
, site of the
1997 Ryder Cup
and consistently rated #1 course in Continental Europe.
Our non-golfing guests have enjoyed various excursions on the Azamara Club Cruises Land Discoveries Program. Many guests also enjoyed the Azamazing Evening 'Royal Gibraltar Regiment Band' in St. Michael's Cave in Gibraltar where they were entertained by the Gibraltar Sea Scouts Pipe Band. A day at sea in the glistening Mediterranean waters followed en route to Valencia, Spain with the classic Spanish Parador de El Saler the next course on the itinerary.

Our #AzAmazingEvening in the Cave of St Michael in #Gibraltar with the Sea Scout Pipe band. #YoullLovewhereWeTakeYou pic.twitter.com/46x2vvPiWi

— Azamara Journey (@AzamaraJourney) September 6, 2014
Enjoy a few images of the trip to date!
The 2nd Pillar Of Hercules on N Africa rising from the mist from our #AzAmazing site pic.twitter.com/YXzfz3UmXc

— Azamara Journey (@AzamaraJourney) September 6, 2014
All ready for an #AzAmazing night in #gibraltar

— Azamara Journey (@AzamaraJourney) September 5, 2014
9 September 2014
PerryGolf's Iberian Peninsula Golf Cruise arrived today in the charming French port of Port Vendres with its backdrop of the Pyrenees Mountain Range.



Since our last post, guests have enjoyed golf at El Saler, Spain's oldest and most revered links course just outside the beautiful city of Valencia, plus a second day to explore that city.


During our evening in Valencia guests experienced Azamara's highly acclaimed white nights pool deck party.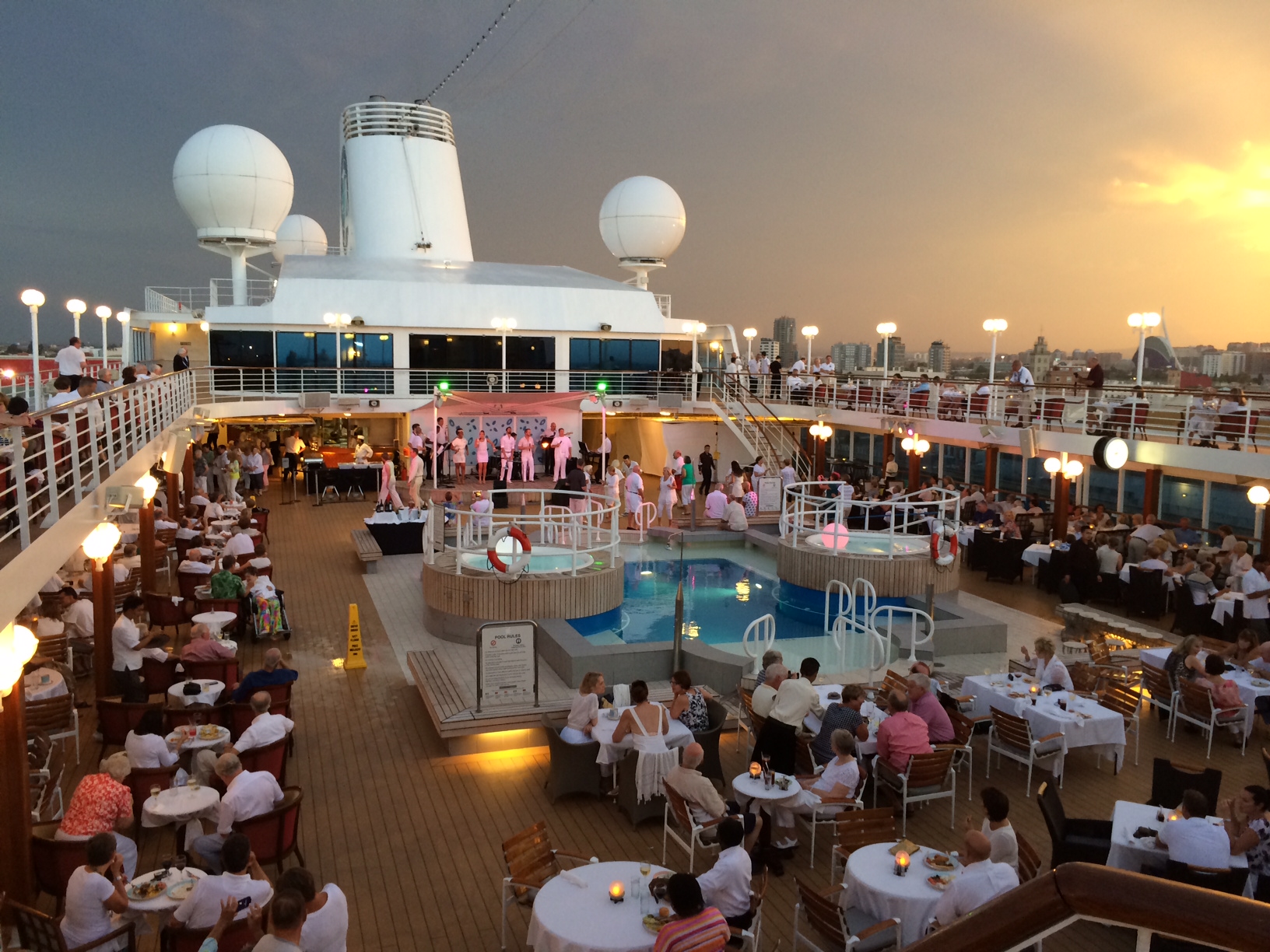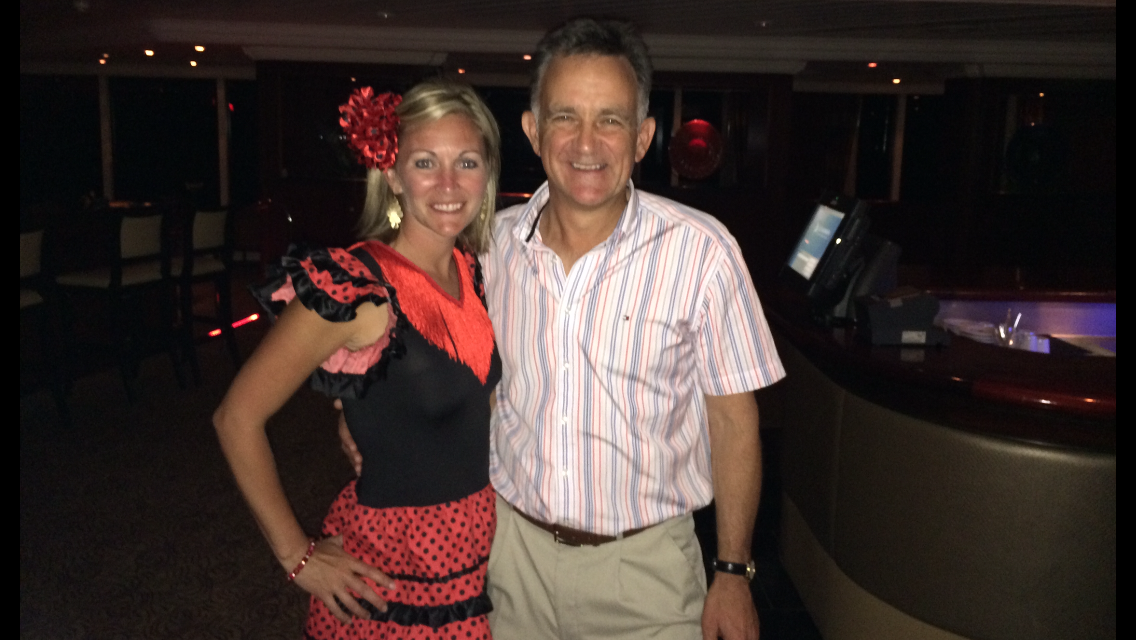 Following our stay in Valencia, Azamara Journey sailed to the delightful Balearic island of Menorca.

Safety Officer, Pilot, Cpt Jason watch Third Officer Zoe as she takes us out @AzamaraVoyages #LookBehindYou pic.twitter.com/t9iQLTojGk

— Azamara Journey (@AzamaraJourney) September 11, 2014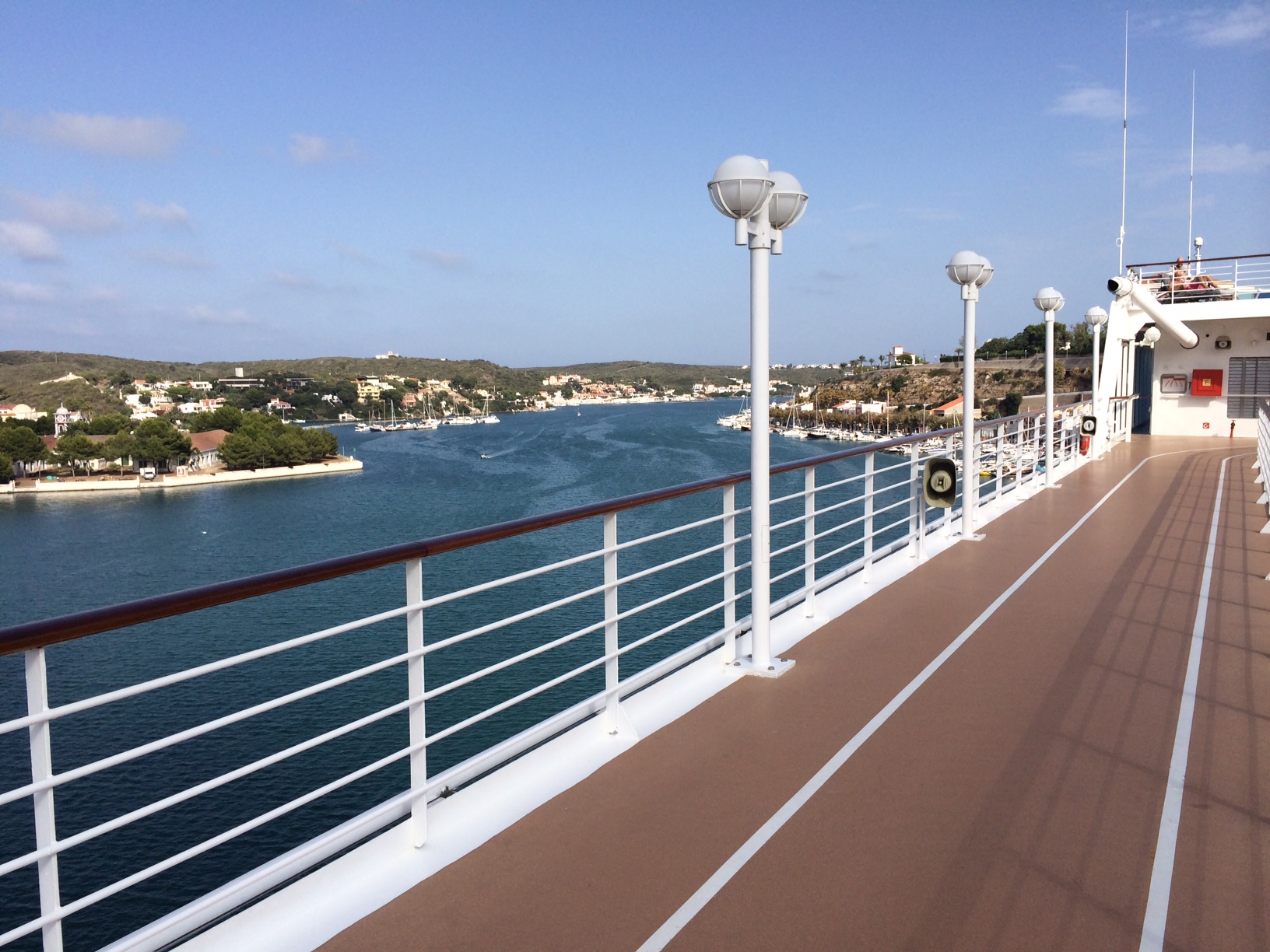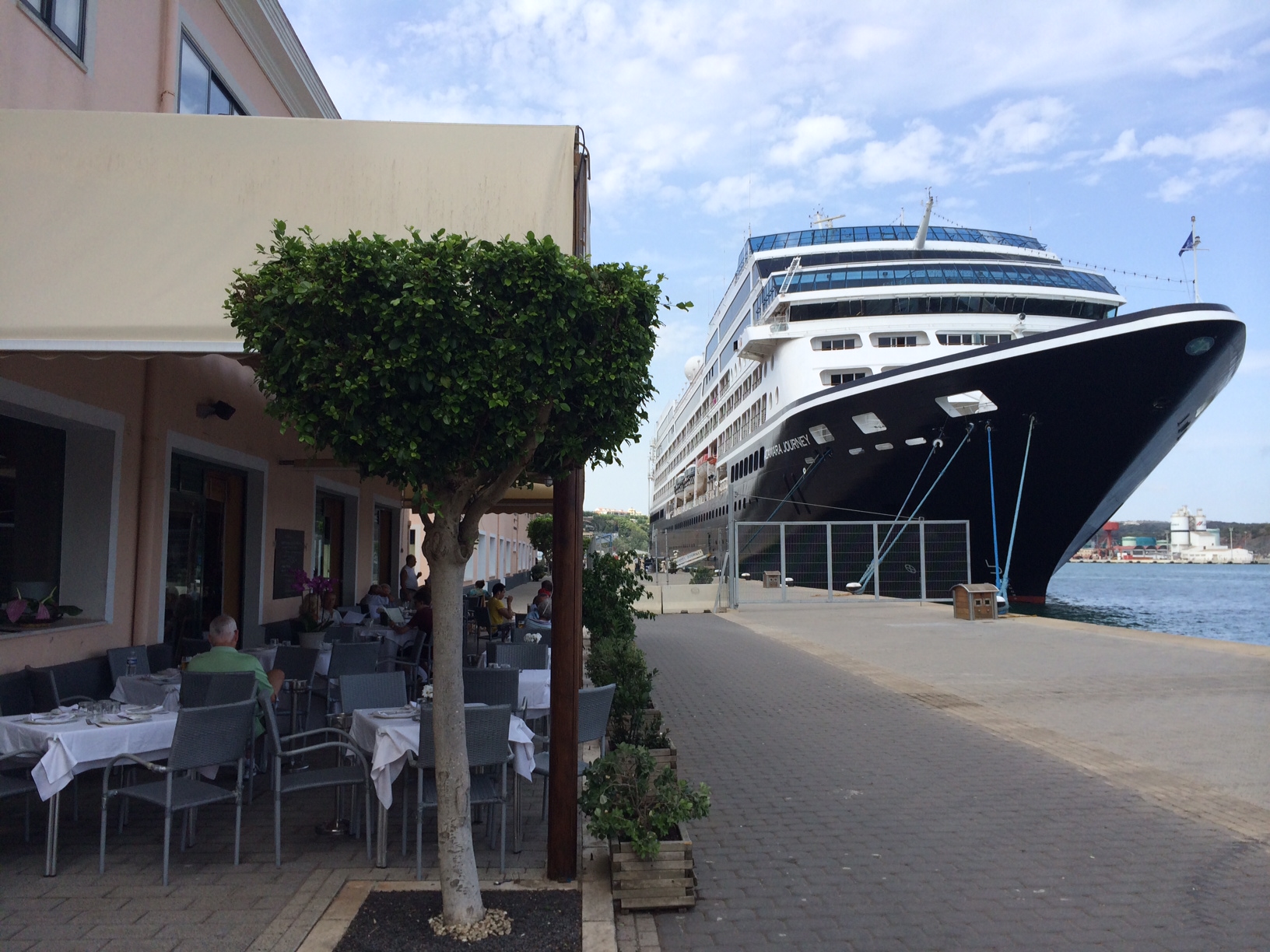 13 September 2014
PerryGolf's Iberian Peninsula Golf Cruise came to a conclusion today in Barcelona, Spain after 10 nights, 8 ports, and 6 outstanding rounds of golf. Our guests enjoyed beautiful sightseeing and a variety of great dining, fun and entertainment. Enjoy the below pictures from the final three days of the voyage.


Our stop in Palamos, Spain. Our Perry Golf guests are off for a game in the sun @AzamaraVoyages @PerryGolf pic.twitter.com/KBewpUSLG5

— Azamara Journey (@AzamaraJourney) September 11, 2014
This golf voyage must have been good
…as by the end of the trip, while still on board Azamara Journey,
over half of our guests signed up for one of our future Azamara golf cruises!
…and there is still time to join them in an extraordinary deal with the second guest paying only 50% of the cruise fare for bookings made by September, 30 2014.

NEW PHOTOS! 2014 Iberian #Golf #Cruise onboard @AzamaraJourney: http://t.co/L9Gv6DL5WZ @AzamaraVoyages #PerryGolfTrip pic.twitter.com/oybbiKx2oU

— PerryGolf (@PerryGolf) September 15, 2014
TOP OF PAGE



About the Author: Harrison Gould is the Social Media Marketing Manager of PerryGolf, a leading provider of international golf vacations. You can find him on Google+, LinkedIn, Twitter, Instagram , and Pinterest.