Our interest and motivation to present our "Authentic Collection" was simple. Could we do a better job of introducing our clients to some golfing ideas in Scotland, which hitherto have been overlooked by our clients? Scotland is blessed with a collection of marque courses, some of which routinely host The Open. However, there is more to the story…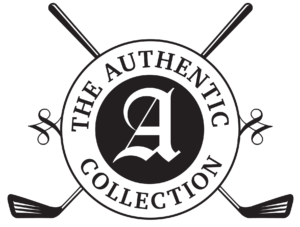 As a tour operator who offers customized tours, our responsibility is quite clear…to match up client expectations with the realities at the destination. If the goal is to play all of The Open venues, we can deliver. If the goal is to immerse yourself and your friends in great links golf experiences and better appreciate some of the nuances and traditions of the game, we think you may want to consider some options out with the "name" courses.
To be clear, the premier courses deliver an exceptional day of golf. They will challenge you, create lifelong memories and hopefully, surpass lofty expectations.
Golf is so embedded in the culture and society of Scotland that many of the lesser-known venues have a remarkable story to tell and experience to share with visitors. Travel is so often about the unanticipated. The joy of discovery. The excitement of sharing information with friends at home and reliving the experience. Golf is no different.
We know that our client's time is valuable, and each day should be memorable. If the pandemic has taught us one thing, I think it is to enjoy and savor the moment, dig a little deeper and be sure to embrace the opportunities which travel provides us. I would encourage you to consider a visit to one of our "Authentic Collection" courses as you ponder your next Scottish golf trip.

About the Author: Gordon Dalgleish is the Co-Founding Director of PerryGolf, the leading provider of international golf vacations. View on LinkedIn.