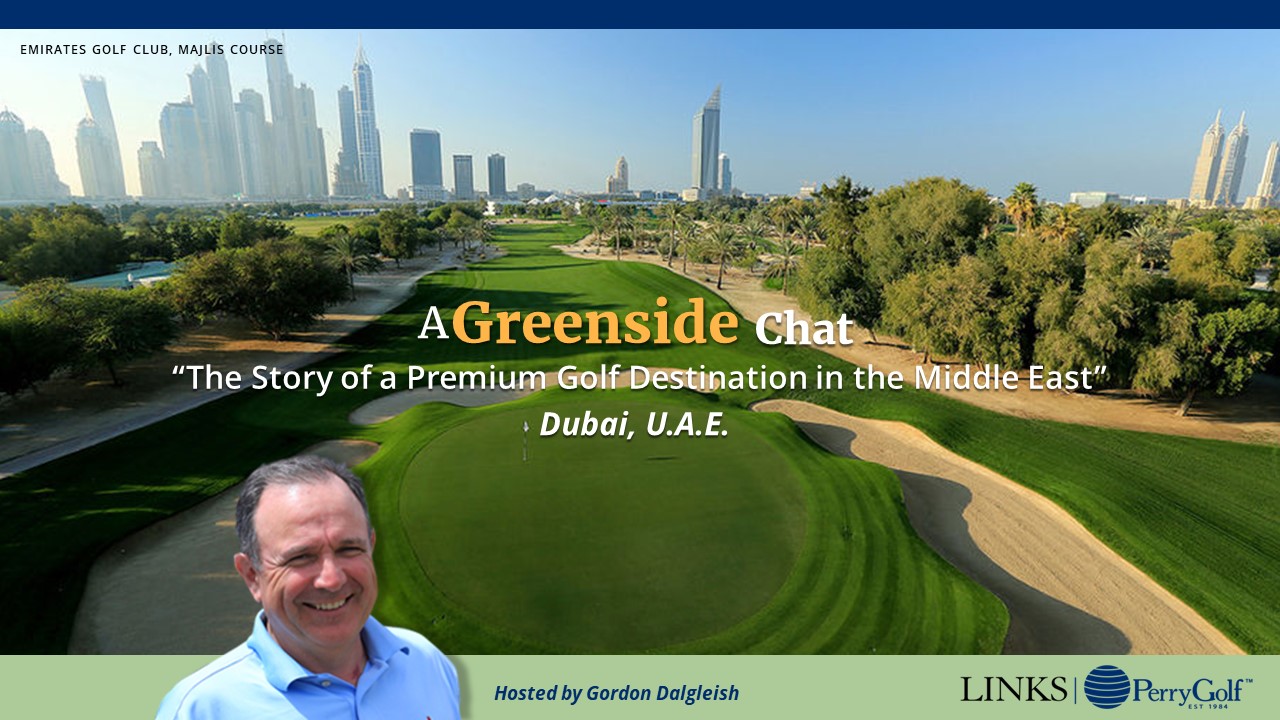 This week our guest for a Greenside Chat is Barney Coleman, Club Manager at Emirates Golf Club – annual home to the European Tour's Dubai Desert Classic. Barney discusses the history of golf in Dubai, the impact of golf tourism in the region, the premium hospitality experience, and the amenities of Dubai Golf which include three facilities and five courses.
Here's a map of where around the world we've taken our Greenside Chats.
Did you know our Greenside Chat collection features 20+ video interviews with some of our partners and other notable luminaries in the golf world? Click here to view them all or browse them below and be sure to subscribe to our YouTube channel to stay up to date with new content!
About the Author: Harrison Gould is VP Special Projects of PerryGolf, the leading provider of international golf vacations. View on LinkedIn.