Celtic Manor Resort, who proudly hosted the Ryder Cup in 2010, can now boast a new Titleist National Fitting Centre. 
The centre opened on the 31st of October 2011 and offers a sophisticated club-fitting service by appointment with the club professionals.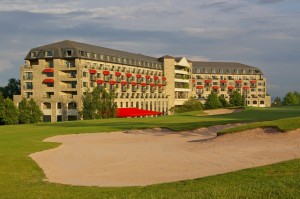 Should you be planning a trip to South Wales in 2012, Celtic Manor offers 5 star accommodation, a wonderful spa for a weekend of relaxation, a selection of excellent dining experiences and has 3 resident golf courses. What more could you ask for on vacation?
To read more on the new Titleist National Fitting Centre at Celtic Manor, please click here.