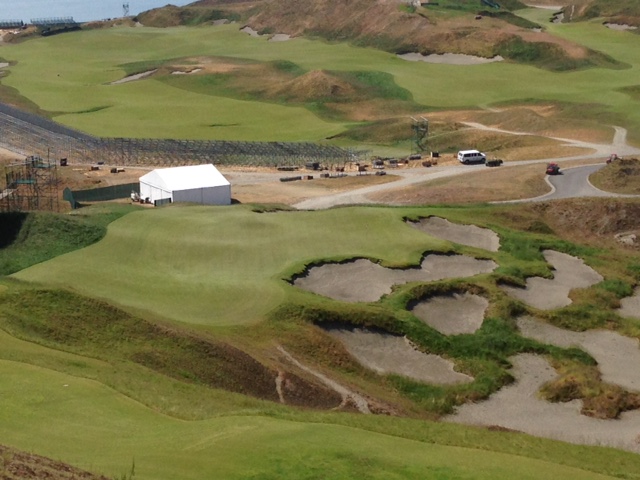 I made a personal Facebook post about my thoughts on the US Open which received a number of thoughtful comments. Bottom line, the US Open at Chambers Bay, which was positioned as a US Open on a links course, certainly has formed any number of opinions on a variety of related topics. On one hand that is good. On the other, if we are purely seeking entertainment value from the US Open on television with a compelling leader board, is that consistent with the traditions of the game that some elements fought so hard for when discussing the length of a putter?
One observation about Chambers Bay which struck me as humorous was McIlroy's (attributed) comment about playing two holes collectively as a par 9 (as the USGA flipped a par 4 to a par 5 and vice versa during the championship).
If entertainment is the new gold standard, how would the golf world react to the 1st  & 18th holes on the Old Course at St Andrews being a collective par 7 during The Open next month?
…Move the tees up on #1 and let them bounce over the Swilcan burn. The 18th is already a reachable par 4 so let's just play it as a long par 3…let's see some real talent and give the fans something to talk about!
About the Author: Gordon Dalgleish is the Co-Founding Director of

PerryGolf

, the leading provider of international golf vacations. You can find him on

Google+

and

LinkedIn

.