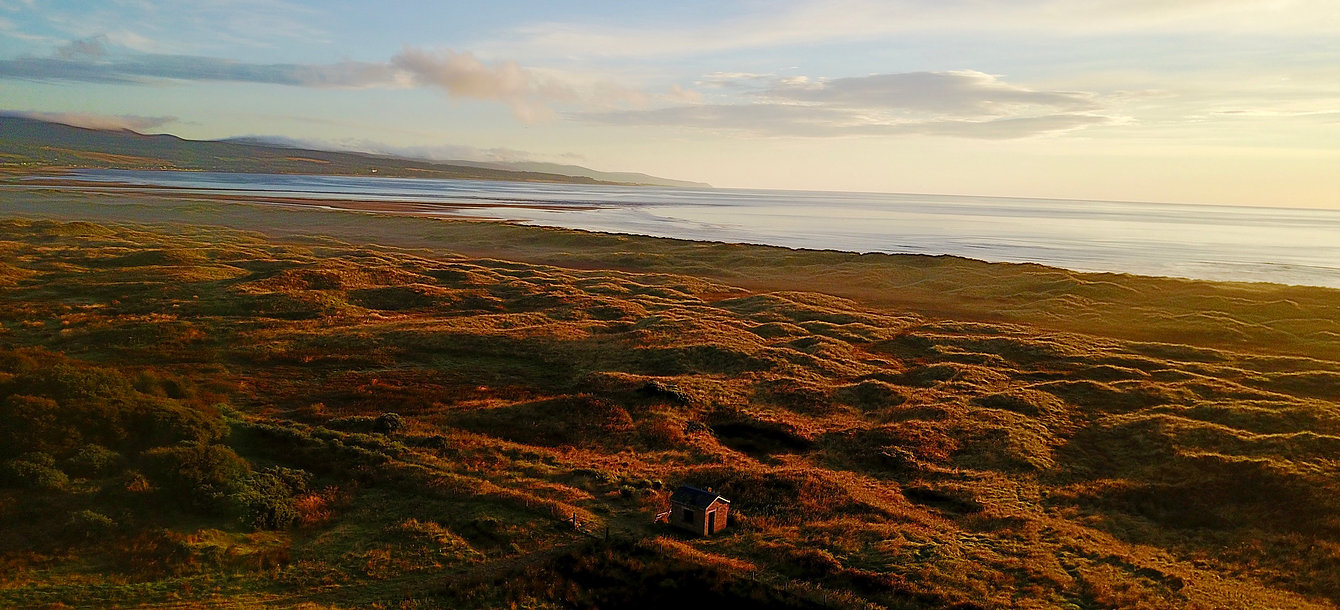 The Coul Links proposed golf course to the northeast of Royal Dornoch has garnered much press both within Scotland and around the international golf community.
Given our 30+ years of operating premium golf tours to Scotland and around the world, I have a unique perspective on what drives the traffic to various destinations, spending habits and the overall economic impact new developments will generate. I can say without a shadow of doubt that in the event Coul Links is built as proposed, it will have an almost unimagined positive economic impact on the region. Over the year we have witnessed golfers slowly experiencing the great links of Northern Scotland as they ventured from the Central Belt and the famous Open rota courses.
For many years Royal Dornoch was the sole attraction in the Highlands for visiting American golfers. When in the region, Nairn or Brora or Tain would likely also be visited…but importantly it was not what drove their purchase decision to visit the region. An extremely important distinction to understand.
The development group associated with the project is blue chip, best of the best in the golf industry. I can speak from my observations when traveling around the world and witnessing what they have achieved and created in a variety of locations. Additionally, the profile their project will achieve within their core audience of golfers should not be unrecognized.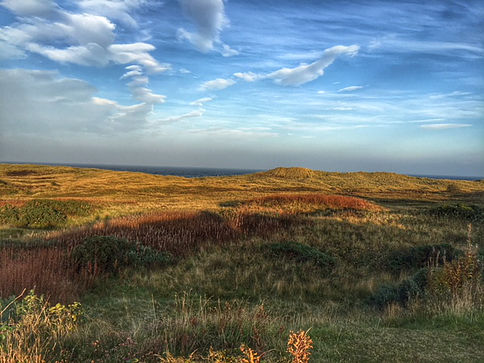 Mike Keiser – He first came to golf prominence with Bandon Dunes on the Pacific Coast of Oregon. I had the good fortune of playing there before the first clubhouse was built, indeed myself and my playing partner were the only two people on the original course one day in August, 2001. We stayed the night prior to golf in the only hotel in the small town beside the course. Seventeen years later the change to the community is remarkable. Employment and business opportunities are bringing an entire population back to a region which was slowing fading away. Many years later, a Canadian friend convinced Mike to partner with him on a golf development on Cape Breton Island on the East Coast of Canada. The town in which the golf course was to be built, Inverness, was similarly slowly fading away. It was known for coal mining in the early 1900's and its fortunes had suffered during the intervening decades. Fast forward less than ten years and Cabot Links & Cliffs are firmly on the golfing map. Employment in construction, hospitality, administration and service business have been created and turned a small communities slow demise around. In each of these examples Mike has added huge value to the region in a very respectful fashion. There is no glitz, glamor or self-promotion, but rather the creation of a great golf experience which is enjoyed by many people. In turn, this creates sustainable economic impact.
The architectural team of Ben Crenshaw & Bill Coore are equally understated. Both have a passion and appreciation for the nuances of the game, and the idea of hard & fast golf courses in keeping with the local character. I have no doubt that they will produce a modern masterpiece which will receive the recognition needed to make golfers consider Coul Links as part of their purchase decision to come to the Highlands of Scotland. This team built the hugely successful Cabot Cliffs on Cape Breton, Old Sandwich (south of Boston, USA), Shanquin Bay (Hainan Island, China) and Lost Farm (Barnbougle, Tasmania) among any number of courses that I have been fortunate to visit and play. They have consistently worked with the land provided as opposed to moving expansive volumes of earth which in my mind will help to define Coul Links as one of Scotland's great, modern links. It should also be noted, that while Tom Watson has long been a vocal supporter of Royal Dornoch, Ben Crenshaw first visited Dornoch in 1980 and is a great respecter of golf history.
While some may suggest that there are enough links courses in Scotland already, they miss the point that affluent visiting golfers wish to enjoy superb golfing experiences and will gladly pay for the privilege. As noted earlier, Royal Dornoch was the known premium links course for many years in the Highlands of Scotland. Then Castle Stuart was added to the mix and clearly there was an upturn in demand. By adding a third known course, as these gentlemen would create, it will cause new visitors to travel to the Highlands, and it will ensure that existing visitors will extend their stay. With every extra night come dinners, bottles of wine, caddies, accommodations, rental cars, etc. Golfers spend money in the local economy, of that there is no doubt.
If for no other purpose than to witness the impact of golf, count the number of golf bags being offloaded at Inverness Airport from arriving flights, and then imagine the impact of not only more golf bags but additional aircraft opening up the region for everyone.
Gordon Dalgleish
President & Co-Founder
PerryGolf
February 15, 2018
About the Author: Gordon Dalgleish is the Co-Founding Director of

PerryGolf

, the leading provider of international golf vacations. You can find him on Google+ and LinkedIn.