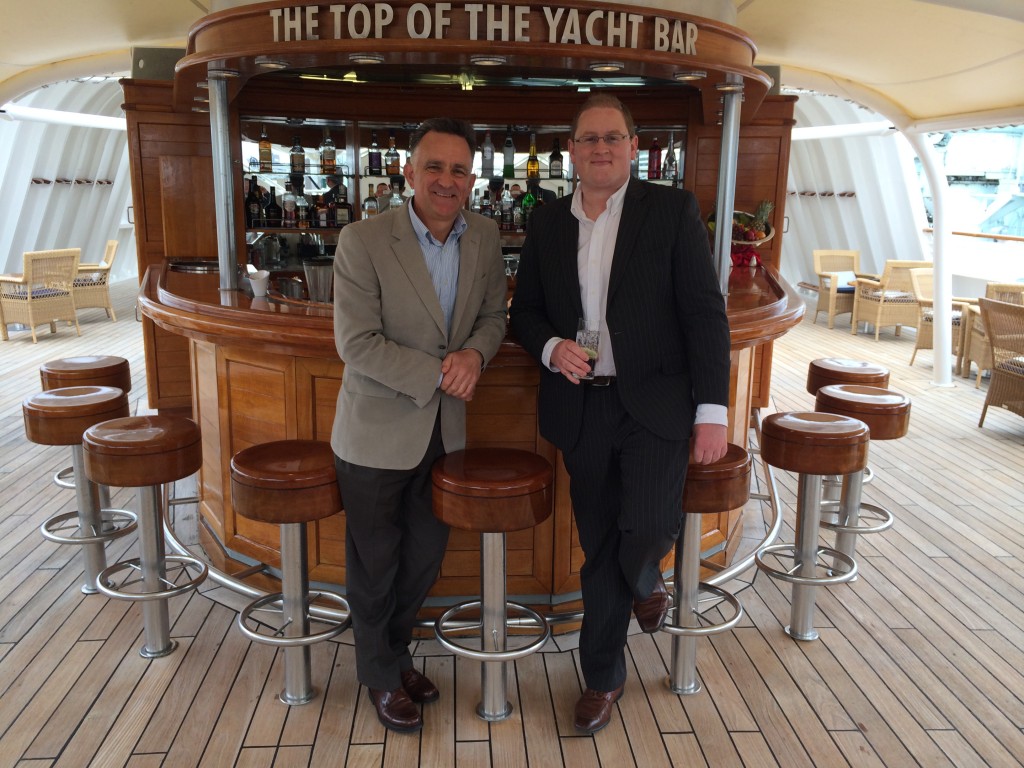 PerryGolf Co-Founding Director, Colin Dalgleish, and PerryGolf Golf Travel Specialist, Gary Sheppard, on Sunday visited SeaDream I which was berthed on the River Thames in London alongside the renowned former battleship HMS Belfast, in the shadow of the famous Tower Bridge. The mega yacht was there for a brief stopover enroute to her Baltic voyage season. There they met SeaDream's Norwegian owner and Chairman Atle Brynestad, along with James Cabello VP of Voyage Planning for SeaDream.
Enjoy the photos below from the visit on Sunday.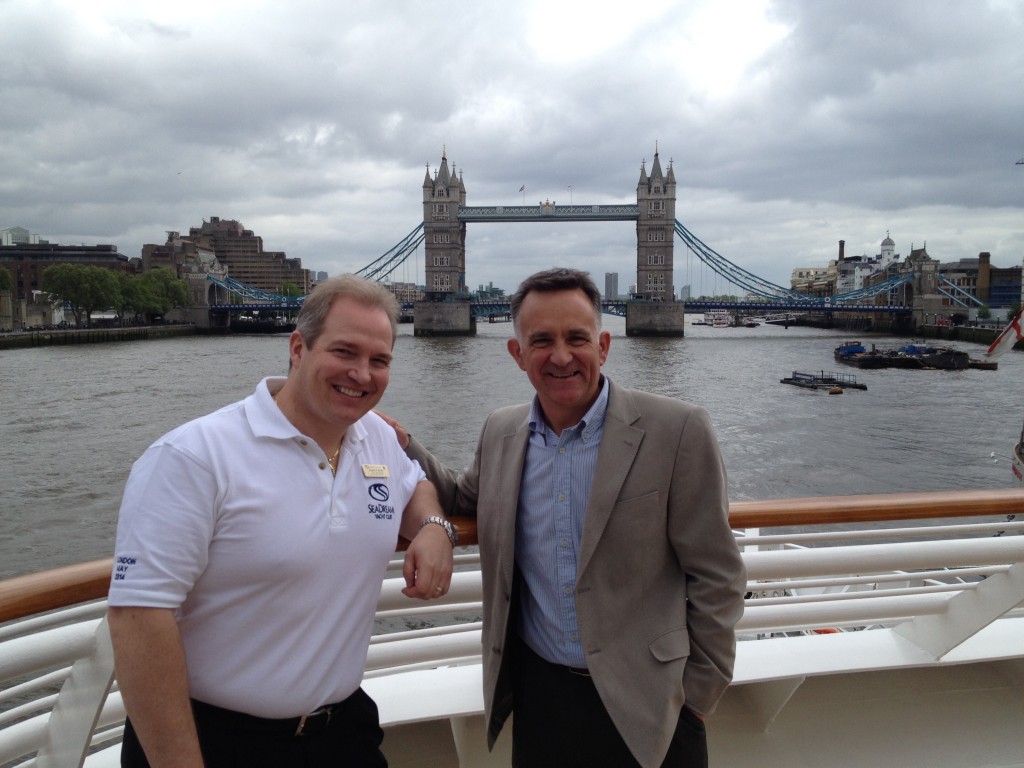 (Above): PerryGolf's Colin Dalgleish with SeaDream's VP of voyage planning, James Cabello, onboard SeaDream I with London's historic Tower Bridge creating an interesting backdrop.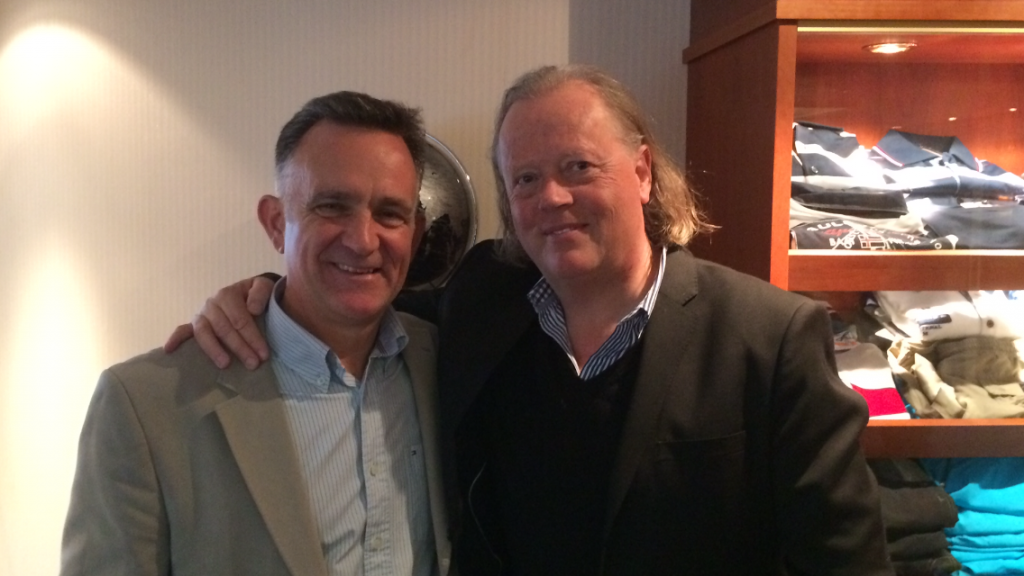 (Above): Colin Dalgleish with SeaDream's Norwegian owner and Chairman, Atle Brynestad. Mr. Brynestad has a long history in the cruise industry having founded Seabourn Cruise Line in 1987, and having served as Chairman of Cunard Line before founding the ultra exclusive boutique yachting line SeaDream in 2001.





(Above): SeaDream's relaxing pool deck creates an interesting contrast alongside the mighty guns of the former battleship HMS Belfast.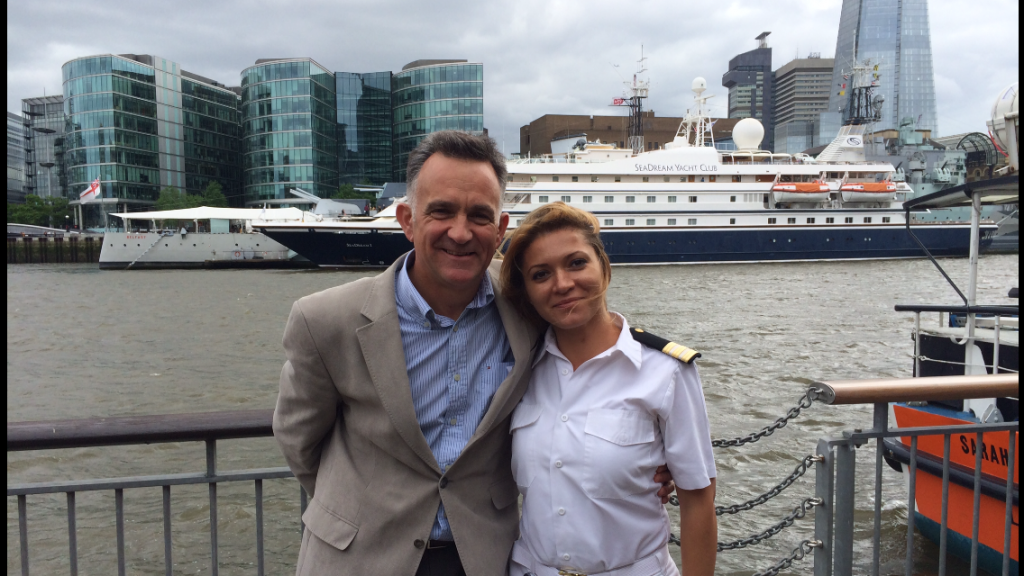 Have you ever taken a golf cruise vacation? What kind of golf cruising tips might you have for a first timer?
About the Author: Harrison Gould is the Social Media Marketing Manager of PerryGolf, a leading provider of international golf vacations. You can find him on Google+, LinkedIn, Twitter, Instagram , and Pinterest.