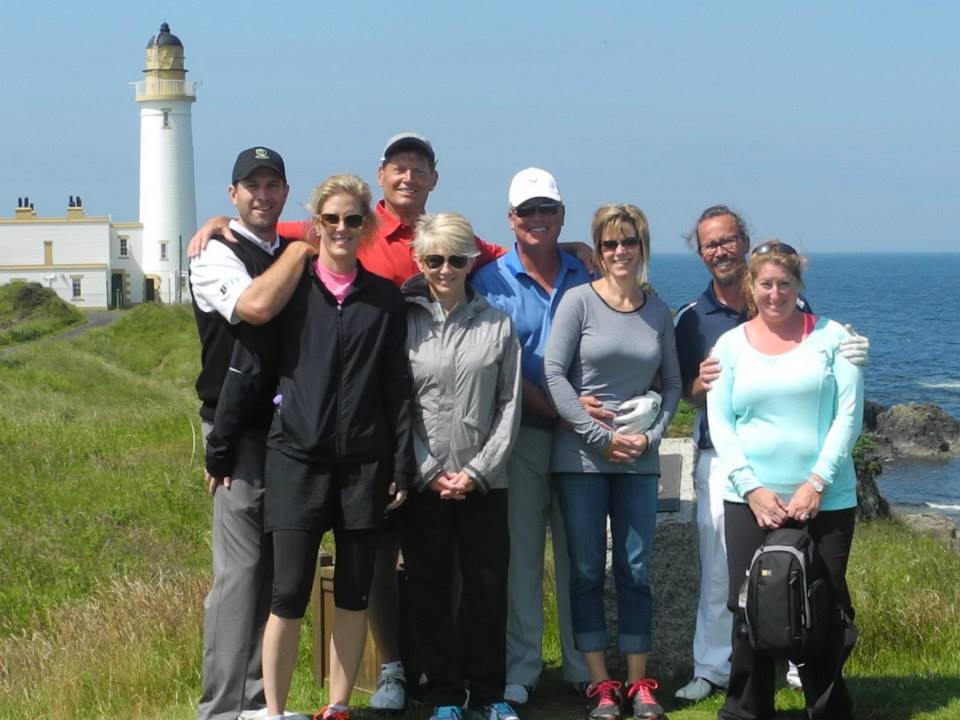 So where do you start? For years you have discussed an overseas golf trip with the "guys" and/or other golfing couples. Everyone has an opinion and until now most of the proposed participants had an excuse why they could not go! Amazingly, everyone seems to be agreeing to a trip next summer, even penciling in dates in June when no one has a conflict. Softball season is finished, the kids are in camp, the in-laws always come the week before the 4th of July…we have heard all the excuses.
So what happens next…
(1) Put one person in charge of the trip. He can solicit input and advise but at the end of the day only his opinion counts.
(2) Decide where you want to go; Ireland, Scotland or wherever. What courses are "must plays". Agree to a general framework of expectations.
(3) Discuss your budget comfort level. Is it a $3,000 trip or $7,000. But get a range that all participants are comfortable with the trip costing.
(4) Research some tour operators (vendors) who specialize in golf trips. If you have the time and patience you can even research the idea of booking it yourself. Speak to friends who travel and solicit their input on vendors, golf courses and hotels.
(5) Given your group's budget and time constraints, decide on your course of action. Do I book myself or use a tour operator? If using a tour operator be sure to get references and contact them with as concise an outline of your parameters as possible. Ask for their suggestions and input.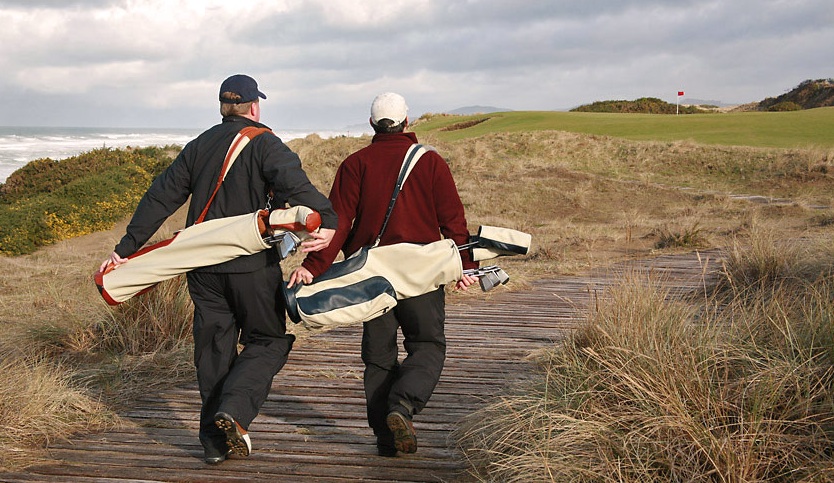 (6) The hard part can then be trying to compare the various proposals, apples to apples. Over the years I have seen countless proposals, and even with my experience, it is not easy. At the end of the day I would advise you to rely on the person or company that presents their information the most professionally and makes good common sense as to why they are suggesting this or that hotel or route or golf course.
(7) The trip should be structured in such a fashion that you can let each of the participants deal directly with the tour operator for payments, paperwork, etc.
(8) At this point, once all deposits are collected and the trip is booked, you should be able to sit back, relax and enjoy the good-natured banter of a group of friends preparing to travel overseas for a golf vacation.
Bonus Tip: Consider your Air Travel Arrangements. PerryGolf is unusual among many golf tour operators for providing complete air travel assistance. Better still, were are frequently in position to negotiate usually attractive fares with our Preferred Carriers. Click here for a sample of our current fares to Edinburgh and Shannon.
Red flags to be aware of as your golf trip's departure date approaches:
All tee times should be in place and on your schedule at least 4- 5 months in advance, usually longer. Every club is different.
Does the confirmed schedule you have clearly lay out the golf courses you are playing and at what time?
Is it clear which hotels and room categories you are staying in? (either single or twin occupancy)
Is it clear what the transportation in your golfing destination will be like? What's included?
If you cannot answer yes to all of the above…..be sure to resolve the area of doubt
ASAP!
HAVE A GREAT GOLF TRIP!
800.344.5257 | Information@PerryGolf.com | Visit Our Website
You May Also Enjoy…
3 Ways To Get A Custom Quotation From PerryGolf

What Our Clients Say About PerryGolf…
PerryGolf Destinations
About the Author: Gordon Dalgleish is the Co-Founding Director of PerryGolf, the leading provider of international golf vacations.
You can find him on Google+, Twitter, and LinkedIn.