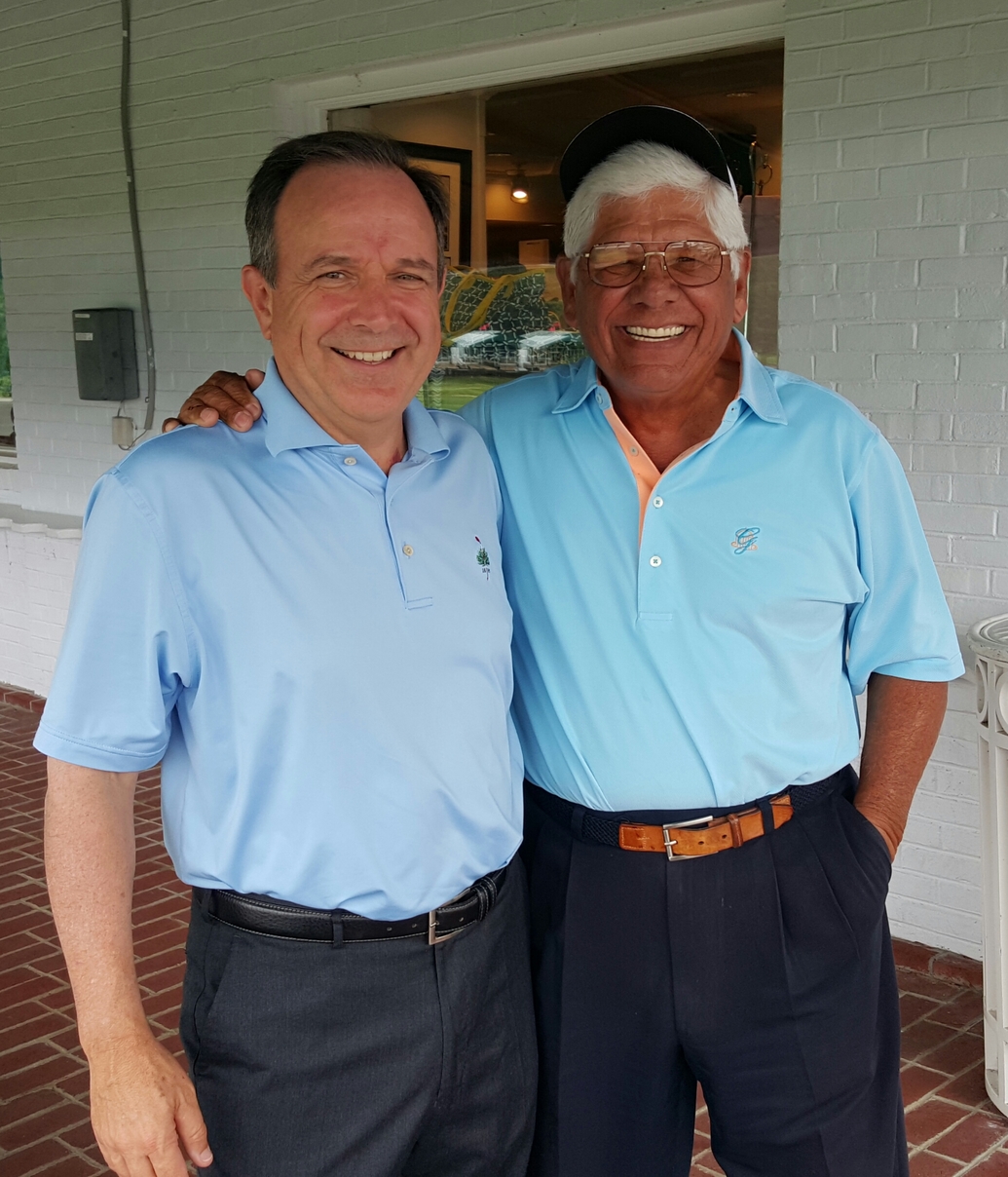 I heard one of the most thoughtful PGA Tour stars refer to his peers as being "precious" during a US Open interview. That is probably accurate. Golf as a solitary sport shapes many of the stars to be more insular and reserved. Over the years there are multiple examples of champions who do not fit this generalization.
I had the good fortune last week to meet and spend 15 minutes chatting with Lee Trevino. He could not have been a more affable, friendly, engaging person. It helped that I was wearing a Merion shirt (venue for his 1971 US Open victory) and that we were able to have a good conversation about Willie Aitchison, who recently passed away.
Highly regarded in golf circles, Willie was Trevino's caddie in the British Isles and also the grandfather of Gary Sheppard, who has been with PerryGolf since 2006. Gary is a valuable asset to PerryGolf, based on his extensive knowledge of the game…and is a good player himself.
Lee was gracious, funny and clearly enjoys his new ambassadorial role at The Greenbrier during the summer months. After our exchange, I reflected on one of the great comments that was attributed to him as he and Nicklaus were standing on the first tee at Merion during a critical US Open round. Nicklaus went up to Trevino and said, "Lee, I do not feel like talking much today" … to which Lee replied, "That's OK Jack, you don't need to talk, just listen."
It should be noted that Trevino hosts and supports multiple worthy causes for which the PGA recognized his contributions in 2013.

About the Author: Gordon Dalgleish is the Co-Founding Director of

PerryGolf

, the leading provider of international golf vacations. You can find him on

Google+

and

LinkedIn

.