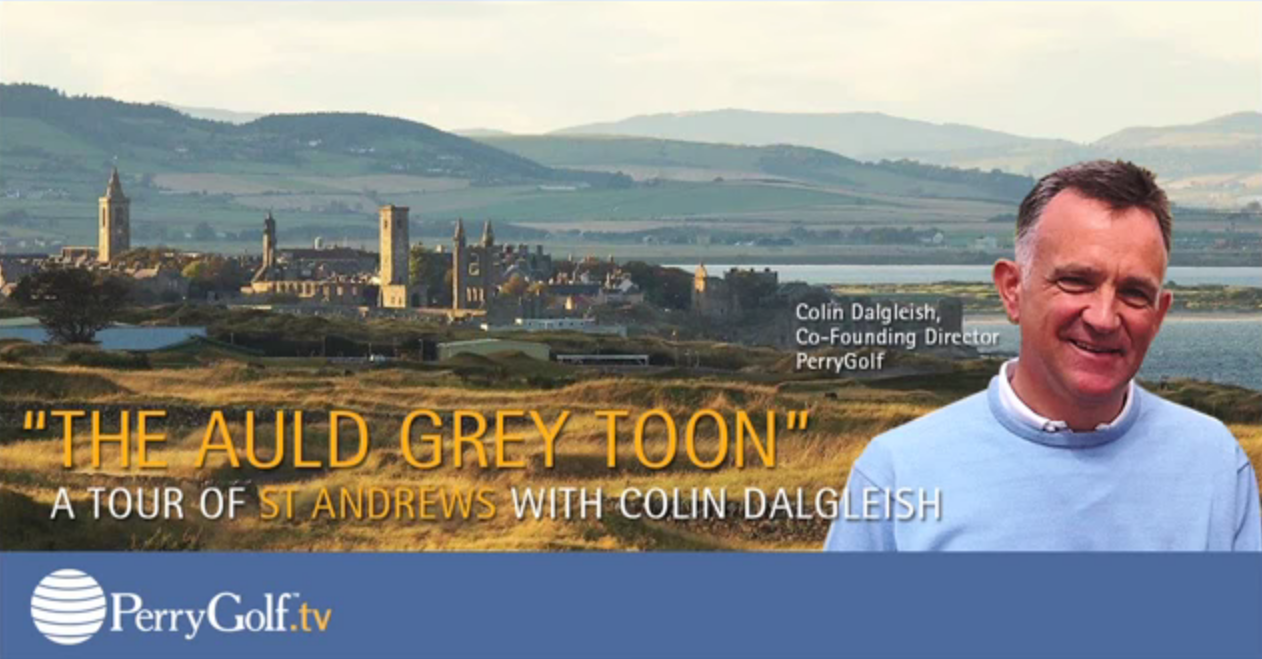 PerryGolf Co-Founder Colin Dalgleish knows a thing or two about the Home of Golf, as you'd imagine from a Scotsman who's played the Old Course at St Andrews since he was 12 years old. Believe it or not however there is more to the Auld Grey Toon than her famous links which Colin< explains in this part historical, part local knowledge HD video that covers a lot of (sacred) ground.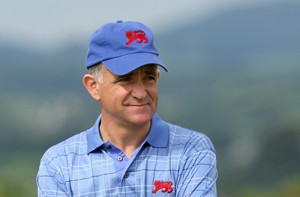 In addition to the abundance of local and regional golf, you'll also learn about hotels and dining. You'll visit the final resting place of Old Tom Morris's son, Young Tom, along with the dramatic ruins of St Andrews Castle and Cathedral. The tour wraps up with a stroll down charming cobblestone street for a look the many shops, restaurants and pubs that keep this university and tourism town going strong. This video is enjoyed most when viewed full screen.
Truly it's remarkable that the game of golf continues to revolve around the course that gave it birth over 600 years ago. It's all the more impressive when you consider that aside from some new tees and an irrigation system, nothing's changed all that much at the world's 4th ranked golf course since 1764 when 22 holes were reconfigured to 18. Meanwhile the game and its players have gone from the Stone Age to the Space Age, and yet, in July of 2015 the
Old Course at St Andrews
hosted
The Open Championship
for the 29th time — a run that began in 1873. Clearly there is no place like the Home of Golf. Ask Nicklaus, or Jones, or Tiger, or Seve. You're there in the shadow of the R&A, with the Valley of Sin on your left and a gallery of locals, tourists and other players looking on. When your name is called to the tee your knees will know it and what was the simplest tee shot suddenly feels like a sudden death playoff.
Our best advice
is to take a line 20-30 yards left of the green, play for 225-250 yards off the tee, and slow yourself down. More. This is a moment to savor. A visit to
St Andrews
and the
Old Course
will often include play at the
New Course
, the Jubilee Course, the
Castle Course
plus
Kingsbarns
and
Carnoustie
.
Sample Tours – Scotland Golf Packages


We always welcome the chance to assist you personally on
800.344.5257 or Information@PerryGolf.com.

To learn more about the British Open, please click here.

About the Author: Harrison Gould is the Social Media Marketing Manager of PerryGolf, a leading provider of international golf vacations. You can find him on Google+, LinkedIn, Twitter, Instagram, and Pinterest.