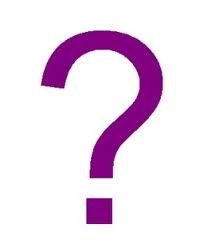 It is becoming increasingly difficult to know what type of seat and amenities you are buying with a trans-Atlantic ticket. The confusion is most obvious when travelers are lookinhttps://www.perrygolf.com/blog/tag/links-magazine/page/2/g at both economy and and upgraded economy products.



Suffice to say that all carriers offer an economy class product with the usual (lack of legroom) and food selections across the Atlantic. When you upgrade from the economy cabin you are entering a less certain (but more comfortable) experience.
Several airlines; principally British Airways, Virgin Atlantic, Air France & KLM offer a genuine premium economy product which is more akin to a domestic First Class seat within the US. It will have a dedicated cabin and unique amenities, e.g. drinks, food service, etc vary by airline. It will most likely have an additional baggage allowance over the economy cabin. Mostly US airlines have turned to something of a hybrid economy plus product….generally no more than a 4- 7 extra inches of legroom (over economy), additional seat back recline and maybe some wine. Otherwise this section at the front of the economy cabin is no different than farther back in the aircraft. Unlike buying a ticket specifically for the premium economy cabin on the international airlines described above, US airlines charge you a premium for your seat assignment with extra legroom in this economy plus section.
Confused…well the twist to the story is that when you throw all of the airlines into alliances such as One World (British Airways & American Airlines plus many more) or Skyteam (Delta & Air France among others). By virtue of the selling of code share flights within these alliances, Delta will sell seats on Air France with a Delta flight number…but only Air France offer a premium economy cabin, which Delta sell when it is not their aircraft! If you book your return on a Delta plane, you will discover and better understand, having experienced the difference!
PerryGolf's Air Travel Department is more than happy to help answer any questions you may have, as well as assist with your travel arrangements. For more information, click here.
Check out these 3 great articles on air travel tips:

How To Combine First Class and WT+ for a Great Fare
Air travel points to consider

Why wait anymore? There's no waiting with Global Entry

About the Author: Gordon Dalgleish is the Co-Founding Director of PerryGolf, the leading provider of international golf vacations. You can find him on Google+