St. Andrews, Scotland – the "Home of Golf" – is a fascinating, vibrant Scottish town facing the North Sea with all of the vagaries of weather this tumultuous body of water brings to the shoreline. For golfers who desire to understand the historical, societal link that exists in Scotland between golf and the greater community, a visit to St. Andrews provides some wonderful insight. Here are The Best Quick Tips for St Andrews, Scotland.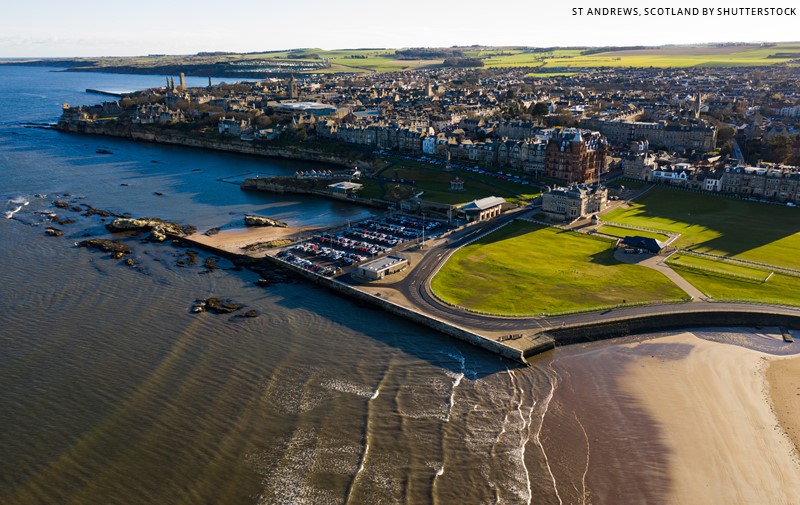 Where else is the 1st tee and 18th green in town, surrounded by people going about their daily tasks? Where else has a centuries old university that educated a future King & Queen? Where else has a golf club that established and oversees the Rules of Golf in most regions of the world?
By any measure, St. Andrews is a unique place. We are going to try to provide you with as much insight as we can, into how to enjoy and experience the very best.
About the Author: Gordon Dalgleish is the Co-Founding Director of PerryGolf, the leading provider of international golf vacations. View on LinkedIn.