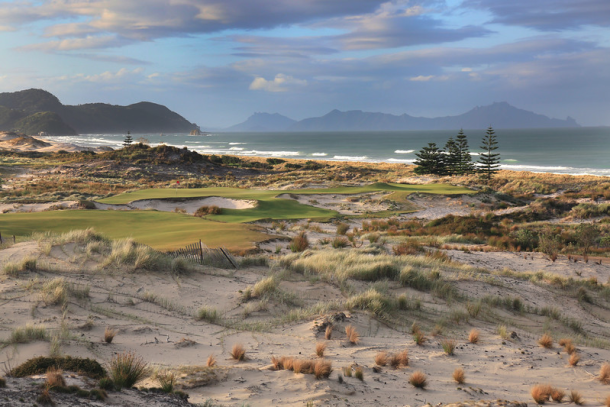 High expectations can often be dangerous when visiting a new restaurant, hotel or golf course.
In this case I recently had the occasion to play at Tara Iti Golf Club on the North Island of New Zealand…

The limited comments I had heard before my trip were all very positive, so I arrived at Tara Iti with these dangerously high expectations. Tara Iti sits about 90 minutes north of Auckland, on the east coast near the town of Mangawhai.
When you look over the land today, it is hard to imagine how it was ever discovered as a prime golf course location being that it was covered by dense forest. As Ric Kayne (the owner) tells the story, the renowned golf course architect Tom Doak went into the forest with a GPS for 4 days and came out with the final routing…making it all the more remarkable.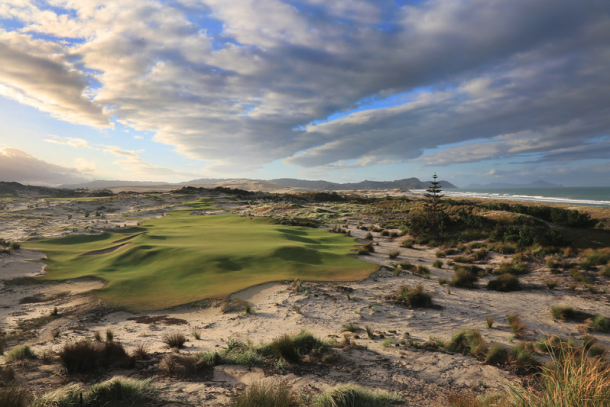 Tom has created one of the most enjoyable, interesting links courses I have seen in many years. CJ Krueser, the superintendent at Tara Iti, has grown in the fescue grass so that it is tight, hard and fast which allow for a wide range of shots to be played throughout the round. Though the greens are severe in parts, they putt true and provide the golfer with a myriad of different options.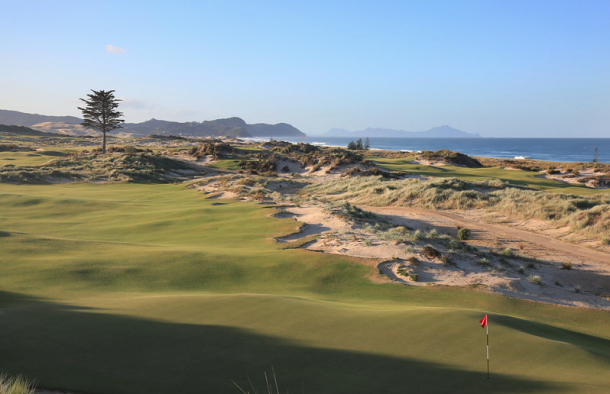 The location alongside the Pacific Ocean – with glorious views of Taranga Island, amongst others – only adds to the golf experience. Mr. Kayne had the vision to build a world class, private club with an understated but exceptionally functional clubhouse including onsite accommodations for his Members. He has firmly checked off each box with exclamation marks!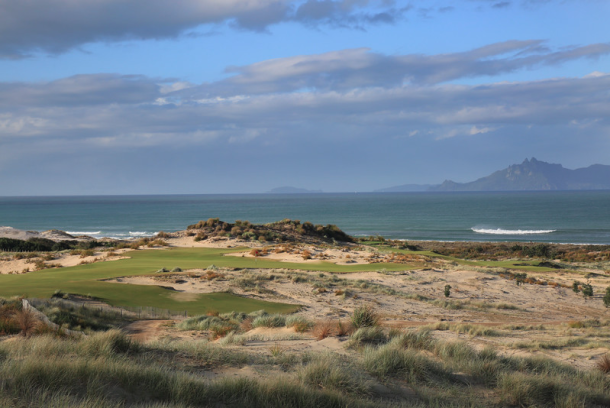 Tara Iti is not an "if" it will be ranked but rather a "when" it will be ranked, as it is another wonderful addition to the golf experiences in the South Pacific.
Tara Iti is a private club which provides very limited access to non-Members, specifically on a one time basis to those who are themselves members of a private club.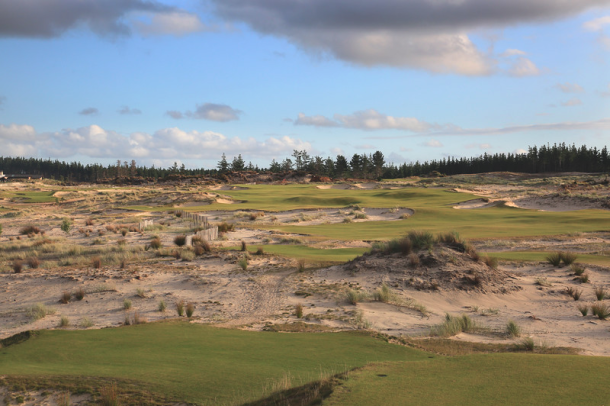 [Tweet "Tara Iti Golf Club, Mangawhai, New Zealand | By Gordon Dalgleish, President of PerryGolf "]

We always welcome the opportunity to assist you personally – by phone at 800.344.5257 or by email.
If you have a question regarding a New Zealand golf vacation, please feel free to contact me directly.
About the Author: Gordon Dalgleish is the President of PerryGolf, the leading provider of international golf vacations. You can find him on Google+ and LinkedIn.