Whenever I am staying in St. Andrews, I always make a point of visiting the Zizzi Restaurant for either lunch or dinner.
It is a casual setting serving excellent Italian food in four distinct sections of antipasti, salads, the mains (including pizza, pasta and risotto) and a selection of desserts, all within reasonable pricing.  Having not been to any of the other outlets, I can only comment on the warm ambience and bustling atmosphere of St. Andrews' own Zizzi Restaurant situated on South Street.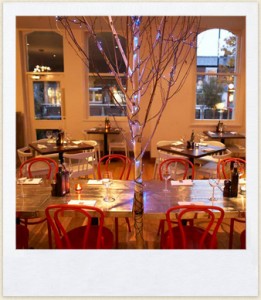 Last summer, while staying in the Fairmont Hotel just outside of St. Andrews town, my partner and I decided to dine there of an evening…and we were not disappointed.  The Bruschetta  with tomatoes and basil served on toasted garlic ciabatta was so good I could of eaten another serving…but I managed to hold off for my main of Pollo Prosciutto – chicken breast wrapped in prosciutto ham and sage and cooked in white wine – amazing!  Not often opting for a dessert, I changed my mind on this occasion and decided to order the Chocolate Melt and only stopped eating when I realised I couldn't possibly make room for anything else.  All of this was offered with the accompaniment of a great wine list.  I should mention that there really is a great choice of food and drink on the menu and I'm sure that there is something for everyone there.