There has been much discussion in the golf press in recent days regarding the announced changes to the Old Course, St. Andrews in anticipation of the 2015 Open Championship. I have been asked by several journalists for comment on the changes from a travel & tourism perspective as St. Andrews accounts for a significant portion of our annual traffic. My viewpoint is very simple…from a golfers perspective, one who is visiting the "Home of Golf" to enjoy the history, tradition and play the Old Course…the changes will have relatively little impact and will no way diminish from a wonderful & memorable travel experience. St. Andrews has evolved into a outstanding destination with a vibrant nightlife, excellent restaurants, hotels to suit every budget & expectation and a multitude of good golf courses with the Old Course at the center of everything.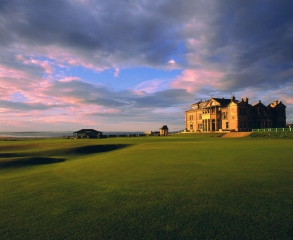 While I can empathize and understand the viewpoint of architectural purists like Brad Klein & Tom Doak, both of whom I have the highest respect for their work and knowledge of the game, I must however on balance defer to the Links Trust and R & A who are both very deliberative bodies who do their very best to consider the many and differing demands and expectations on the Old Course as they keep it relevant in today's game at the highest level. From memory (maybe a poor one), one of the reason's play was suspended during high winds at the 2010 Open Championship on the Old Course was the severity of the slope on #11 green and balls blowing off the green
The golf industry for the last many years has suffered greatly, from a variety of self created challenges mixed with issues beyond it's control such as a changing society moving faster & faster with less to spend on recreational activities.  As I noted to one journalist, given the larger challenges at hand, I am not sure this one would make it onto  David Letterman's Top Ten List.

About the Author: Gordon Dalgleish is the Co-Founding Director of PerryGolf, the leading provider of international golf vacations. You can find him on Google+