Should you find yourself staying in Glasgow's West End, it would a waste not to take a stroll along the bustling Byres Road.  Staying in the luxury boutique hotel, Hotel du Vin & Bistro (a 15 minutes drive from Glasgow Airport) means you are but a minute's walk from one of the most eclectic and intriguing streets in Glasgow.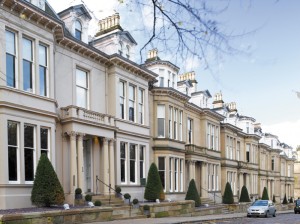 Full of boutiques, pubs, bars and restaurants; there really is something for everyone.  Only just this weekend a friend and I decided to head there to the new Italian-style tapas restaurant, La Vita Spuntini, for lunch.  After several delicious mini-dishes of meatballs, frittatas, one-too-many slices of homemade Italian bread and a fantastic bottle of wine, we wandered up and down the busy street window-shopping at the clothing, home-ware and music stores.
For something a little different, visit Òran Mór for a Play, a Pie and a Pint – a spot of lunchtime theatre with a difference.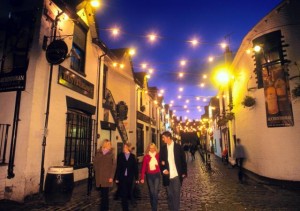 As a rule, if you are in the West End of Glasgow, you are 'morally obligated' to take a trip along the cobbled back-road of Ashton Lane; a small passageway, only about 170 feet long, but which houses the best bars and pubs in the area.  Naturally, we did not want to ignore this tradition and so resolved to visit another couple of bars before heading home.
Well…it would have been rude not to!