The South West of Ireland has some spectacular golf courses and when scheduling a golf vacation that includes Ballybunion, Tralee and Waterville, the schedule must include a stay in Killarney.  It is a great location and a fantastic base to play the well-known courses while the town itself is full of charm, excellent food and traditional Irish pubs.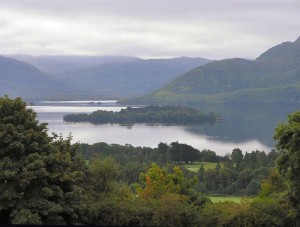 The accommodation is not a disappointment with the 5 star Killarney Park Hotel and other great hotels…you can't go wrong.  There are over 40 bars in Killarney, which offer live traditional Irish music throughout the season.  Killarney is also the starting point of the drive around the Iveragh Peninsula; a dramatically scenic route commonly known as the Ring of Kerry.  The complete route is about 100 miles long, definitely an unmissable experience.  There are also many excellent restaurants in the area and seafood is a big influence; I recommend Gaby's Seafood Restaurant in the main street while staying in Killarney…here seafood is served at its best.  If steak is your preferred option then Foley's Seafood & Steak Restaurant is ideal.  
Killarney is quaint and colourful with a vibrant town centre – a great place to relax during your golf vacation!
By Denise McKee.  Denise has been with PerryGolf for over 10 years and is a member of the admin team.