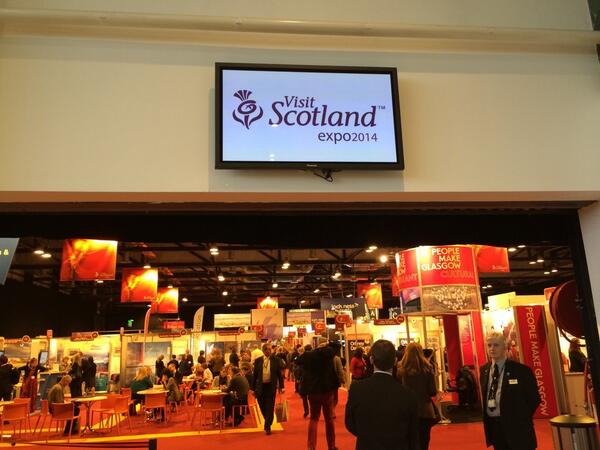 Have you ever taken a golf trip? How about one to the British Isles, or Scotland for one? What you may not know is that a tremendous amount of planning and efforts go into the creation (or at least should) of such golfing experiences, much of which is in the back of the house and behind the scenes. Here's an inside look at a recent event in Scotland that PerryGolf attended.

PerryGolf recently attended the VisitScotland expo in Glasgow, Scotland. VisitScotland expo is Scotland's premier business to business travel trade event and was held this year 2nd-3rd April 2014. The expo offers the perfect opportunity for all companies with a Scottish tourism product to showcase their products and services to potential buyers. It is open to buyers from all sectors of the industry and all corners of the globe.
As you enjoy browsing the below pictures from the event, keep in mind PerryGolf has been in the GolfTravel Industry for nearly 30 years and continues to strive for excellence in delivering the most memorable and seamless golf vacations possible.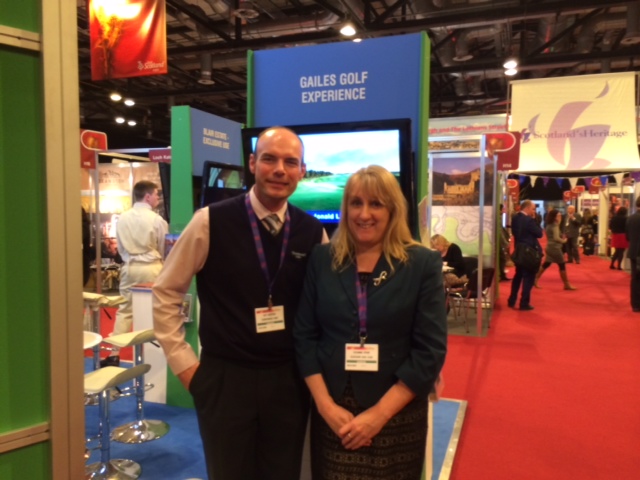 Guy Redford, Director of Golf at Dundonald Links in Ayrshire, with his colleagues from Glasgow Gailes and Western Gailes at the recent Expo held in Glasgow. Dundonald is one of the courses in the Tom Morris flight of our 2015 British Open cruise aboard the Azamara Quest.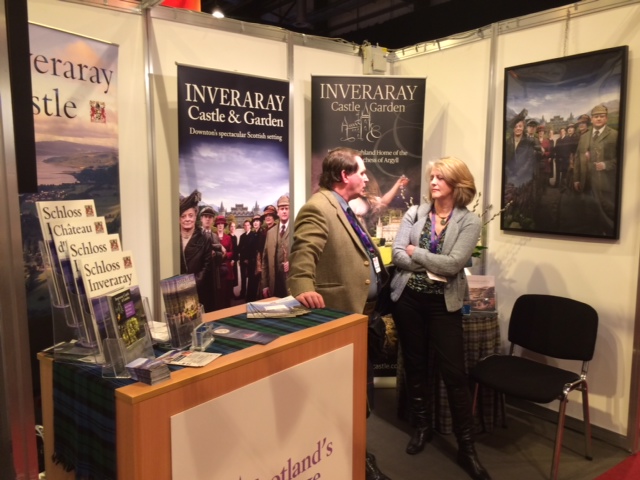 Inveraray Castle is home of the Duke of Argyll, and recently the setting for the wonderful Downton Abbey.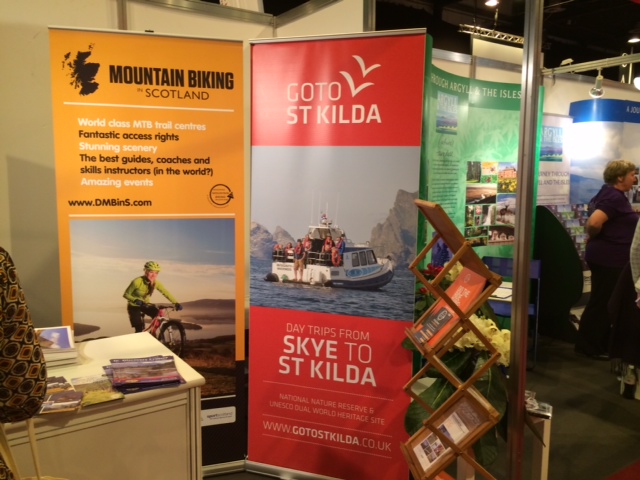 A new service for the more adventurous client wanting to visit the wonderful St Kilda, in the most north westerly waters of Scotland.  St Kilda, owned and managed by The National Trust for Scotland, has become one of only two-dozen global locations to be awarded World Heritage Status for both natural and cultural significance. The remote Hebridean Islands share this honour with natural and cultural wonders such as the Historic Sanctuary of Machu Picchu in Peru, Mount Athos in Greece, and the Ukhahlamba/Drakensberg Park in South Africa.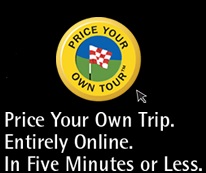 Curious how much a golf vacation might cost? You can customize it with PYOT, our online Price You Own Tour calculator; pick your dates, the golf courses, accommodations and transportation of your liking and you'll instantly receive an initial pricing quote. It's a great tool that takes less than 5 minutes!

About the Author: Harrison Gould is the Social Media Marketing Manager of PerryGolf, the leading provider of international golf vacations. You can find him on Google+, LinkedIn, Twitter, Instagram , and Pinterest.