Do you love golf? Watch it every weekend on TV and then hit the links with your friends week after week, only to realize once again that golf isn't as easy as the Pros make it look on TV?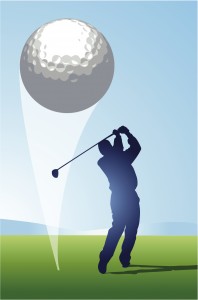 Does 'sub-par' play stop you from making another tee time? As long as you had that one great golf shot during your round, the answer is probably, "No." Check out this spectacular golf shot by Matt Wheatcroft at the 2013 Farmfoods British Par 3 Championships at Nailcote Hall Hotel.
What did you think? One of the most creative shots in golf you'll ever see, but it isn't a bank shot on The Road Hole at the Old Course at St Andrews!
About the Author: Harrison Gould is the Social Media Marketing Manager of PerryGolf, the leading provider of international golf vacations. You can find him on Google+