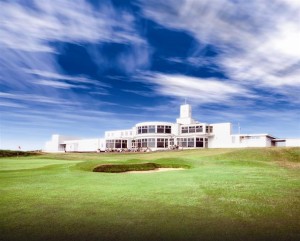 I recently had the pleasure of visiting the Lancashire Coast in England's North West; and what a place it is for golf. I was only there for a couple of days but I managed to visit the top 8 courses in the area. Of them, I was lucky enough to play Royal Birkdale which is one of, if not, the best course I've ever played. It brought back memories of the 2008 British Open when Padraig Harrington lifted the Claret Jug – especially his awesome 5-wood into the 17th leading to an eagle on the final day. I also hit a 5-wood for my second shot, but I could only muster up a par 5!
Other than Royal Birkdale, I also saw Royal Lytham & St Annes and Royal Liverpool, both of which need no introduction given their prominence on the British Open rota…but it was the quality of the lesser known courses which impressed me most. Whilst I didn't play them all, I did walk out onto the courses and spent time in the clubhouses enjoying the hoards of memorabilia each club displays. Wallasey, near to Liverpool, was one which intrigued me greatly. Not only is the course spectacular with what looks like one of the best finishing holes in links golf, but the club as a whole is steeped in history. The Bobby Jones portrait (the only one he ever signed because he liked it so much) is without doubt the centre of attention (that was where he qualified for the Open which lead to his grand Slam); but the club is also the home of the Stableford format, as member Frank Stableford came up with the idea whilst on the 2nd fairway. There are some great pictures and stories on the walls about them both; so if you're there, be sure to pop in for a look.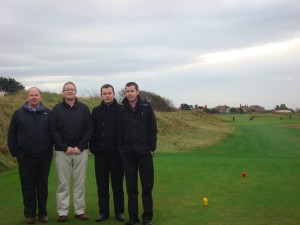 One of the best things about the area is the location of the courses which make it possible to play 8 great courses (and I'm not exaggerating when I say great) from just one hotel. You'll never have more than an hour's drive to play the three Royal's, Wallasey, Hillside (generally regarded as the best links courses never to have held the Open), Southport and Ainsdale (twice host to the Ryder Cup), Formby and West Lancashire. If you've 'done' Scotland and Ireland, the North West of England is definitely the next place you should go. You will not be disappointed.
By Keith Baird – Golf Travel Specialist. Keith Baird has worked for PerryGolf for over 10 years and is one of the members of staff responsible for our British Isles programs.