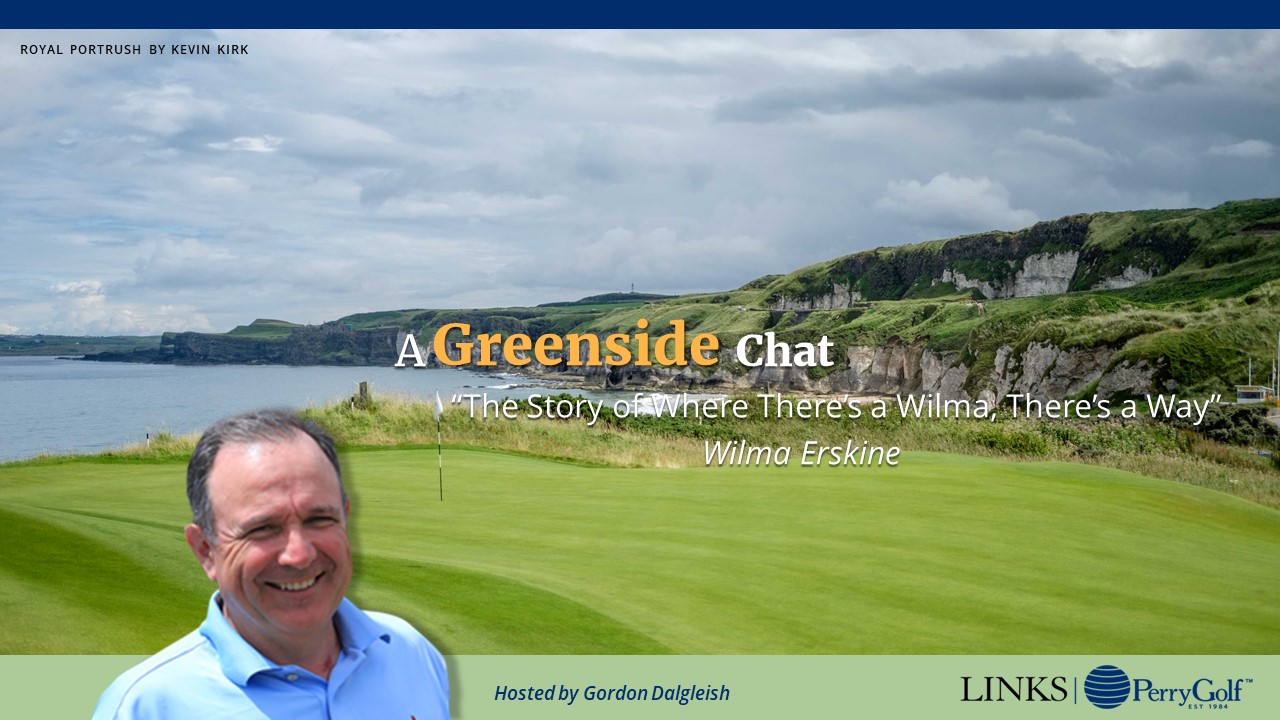 This is the fifth in our series of Greenside Chats and features Wilma Erskine, the recently retired Secretary of Royal Portrush for almost 35 years until the end of 2019. Wilma shares with PerryGolf President Gordon Dalgleish some of her most memorable and career defining moments which culminated with The 148th Open returning to Royal Portrush for the first time since Max Faulkner won in 1951.
Here's a map of where around the world we've taken our Greenside Chats.
Did you know our Greenside Chat collection features 20+ video interviews with some of our partners and other notable luminaries in the golf world? Click here to view them all or browse them below and be sure to subscribe to our YouTube channel to stay up to date with new content!
About the Author: Harrison Gould is VP Special Projects of PerryGolf, the leading provider of international golf vacations. View on LinkedIn.