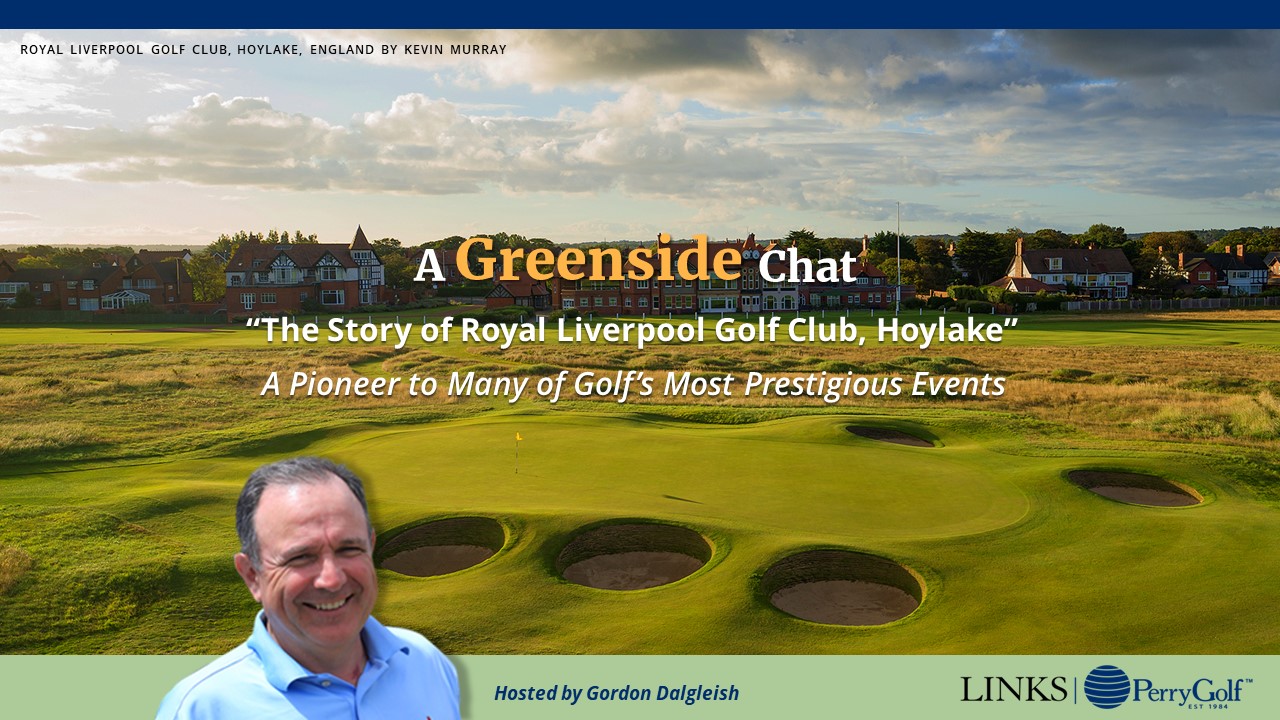 This week our guest for a Greenside Chat is Simon Newland, Secretary at Royal Liverpool Golf Club, Hoylake, located in Northwest England and forthcoming host of The 151st Open in 2023. Having celebrated its 150th anniversary in 2019, Simon discusses the Club's tremendous history which includes Amateur Championships, Walker Cups and Open Championships. He also shares some terrific footage and images from past Champion Golfers of the Year such as Bobby Jones, Peter Thomson, Fred Daly, Roberto di Vicenzo and Tiger Woods.
Here's a map of where around the world we've taken our Greenside Chats.
Did you know our Greenside Chat collection features 20+ video interviews with some of our partners and other notable luminaries in the golf world? Click here to view them all or browse them below and be sure to subscribe to our YouTube channel to stay up to date with new content!
About the Author: Harrison Gould is VP Special Projects of PerryGolf, the leading provider of international golf vacations. View on LinkedIn.