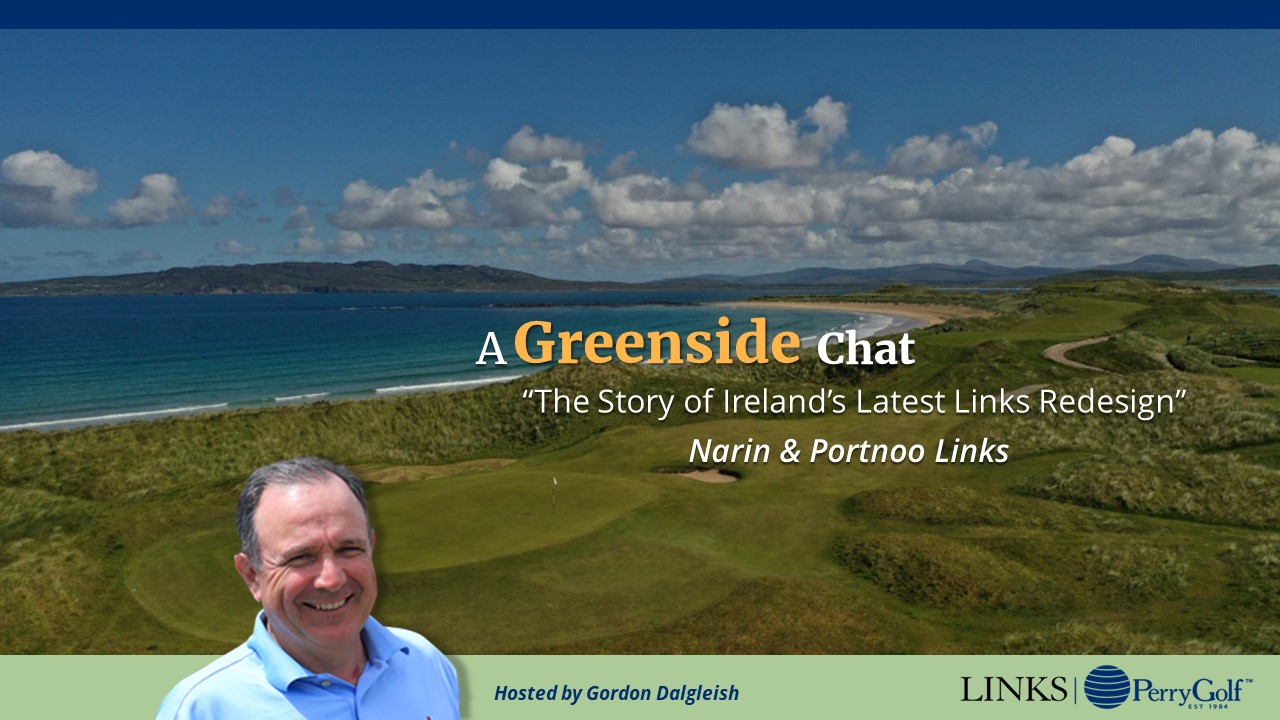 This week our guest for a Greenside Chat is Liam McDevitt, a lifetime golfer who grew up in Northwest Ireland playing Narin & Portnoo Links among the many other fine links in the region. Three years ago Liam purchased the club with Larry Foley, both men sharing a grand vision for restoring what was fundamentally a solid, if slightly dated layout. A complete renovation masterminded by Gil Hanse began in 2018 and was completed earlier this year.
Here's a map of where around the world we've taken our Greenside Chats.
Did you know our Greenside Chat collection features 20+ video interviews with some of our partners and other notable luminaries in the golf world? Click here to view them all or browse them below and be sure to subscribe to our YouTube channel to stay up to date with new content!
About the Author: Harrison Gould is VP Special Projects of PerryGolf, the leading provider of international golf vacations. View on LinkedIn.