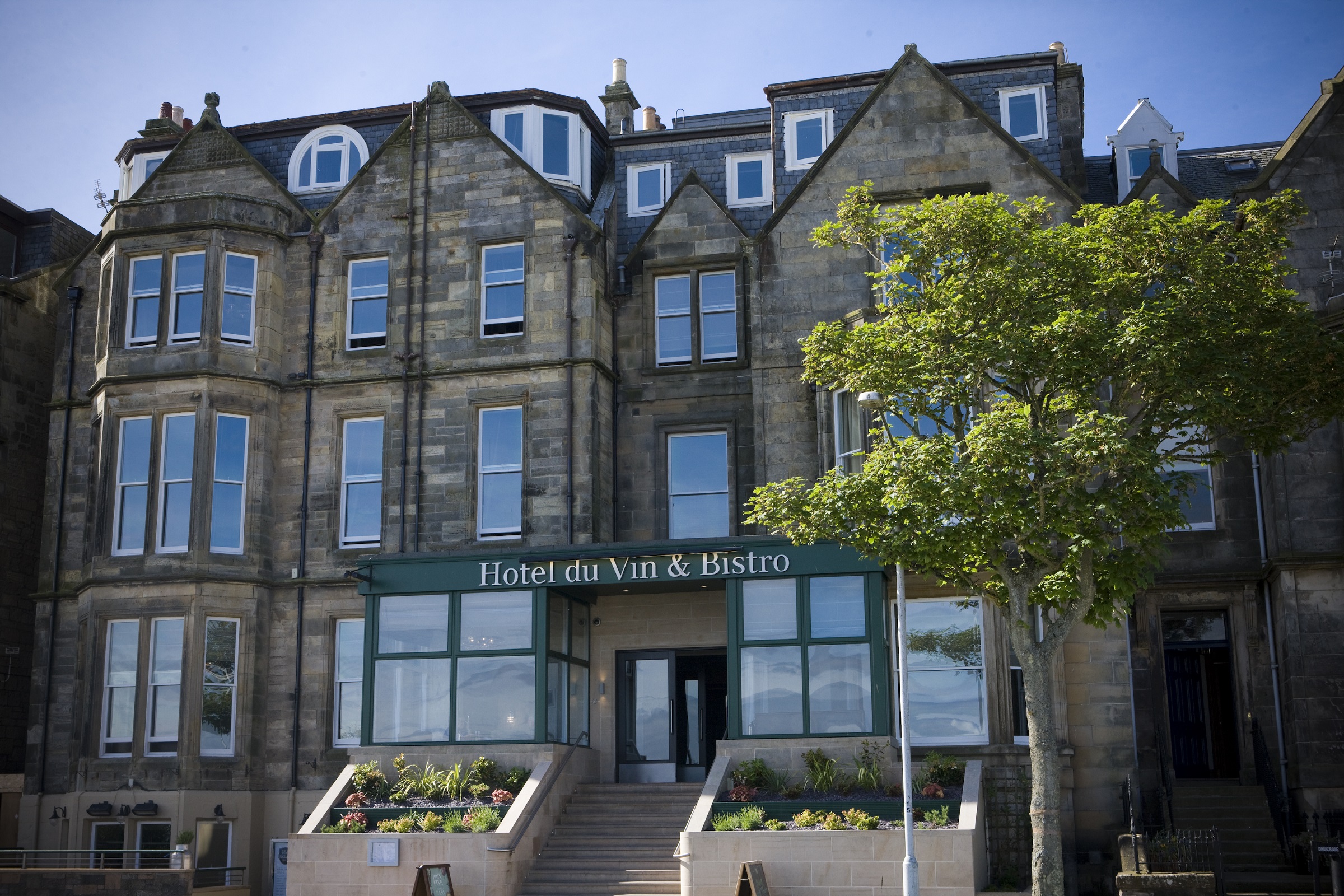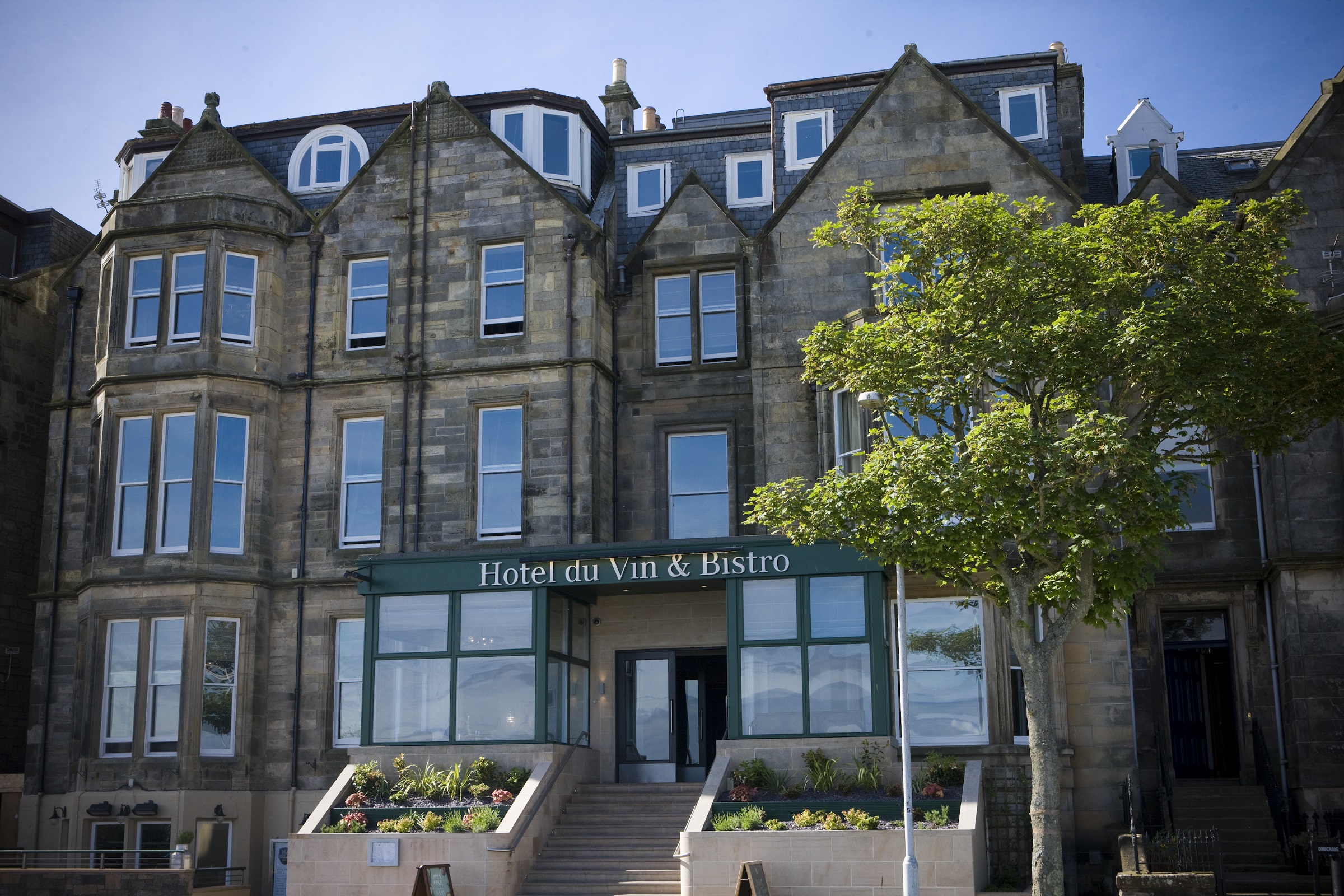 The Hotel du Vin St Andrews, last week hosted their annual Golf Tour Operators dinner, which was attended by approximately 20 tour operators, plus representatives from the hotel and some of its sister properties (Malmaison Aberdeen, One Devonshire Gardens Glasgow and Malmaison Dundee). PerryGolf was of course represented – by Golf Travel Experts Cameron Reid, Keith Baird, Alastair Niven & Michael Paterson – at what proved to be a fantastic evening with a beautiful 4 course meal and fine wines served in what is now a wonderful boutique style property and one of St Andrews' finest hotels.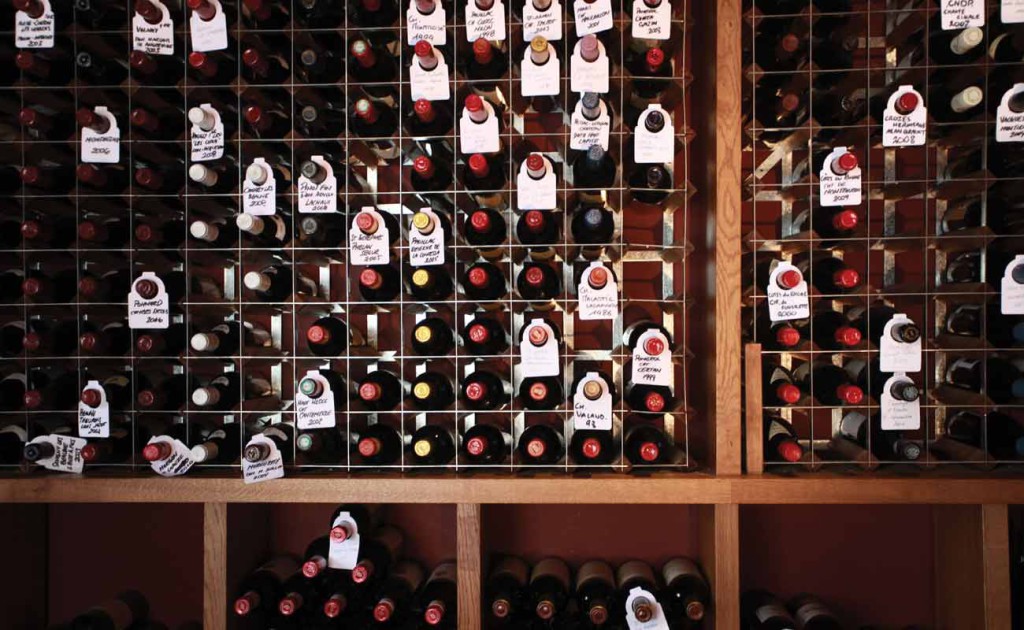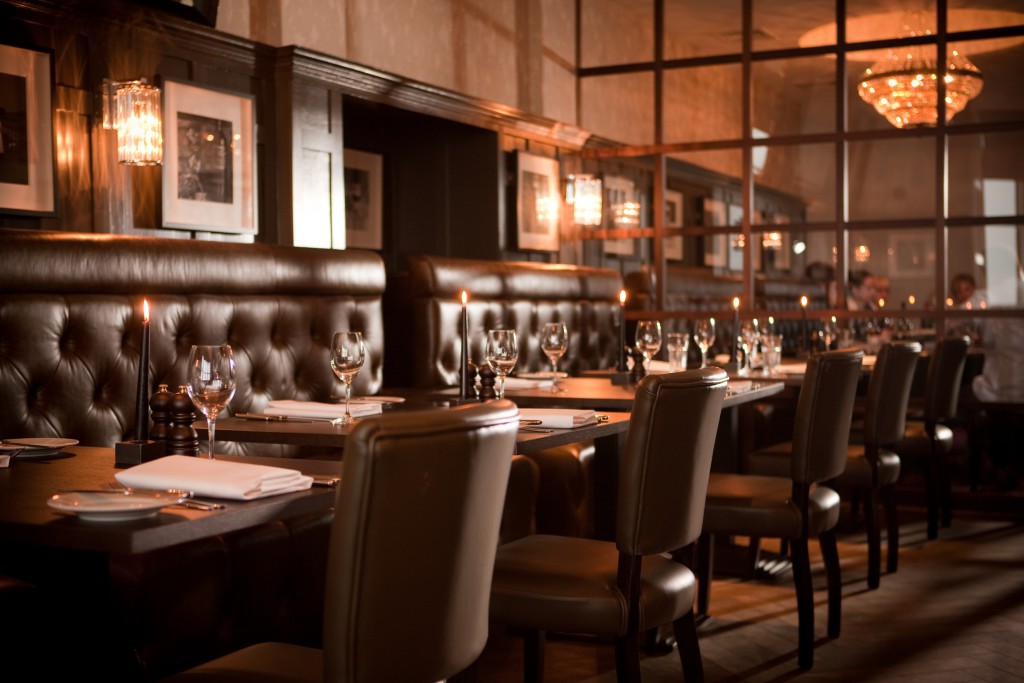 Located only a stone's throw from the first tee of the Old Course at St Andrews, and overlooking the North Sea, the Hotel du Vin St Andrews reopened in early 2014 after the hotel group took over what was formerly known as the St Andrews Golf Hotel. With the addition of 14 fabulous new rooms taking the total up to 36, and the entire property given a huge makeover, it truly is a special place to stay and for anyone wishing to stay in the town centre at the Home of Golf.  Our Golf Travel Experts recommend you look no further.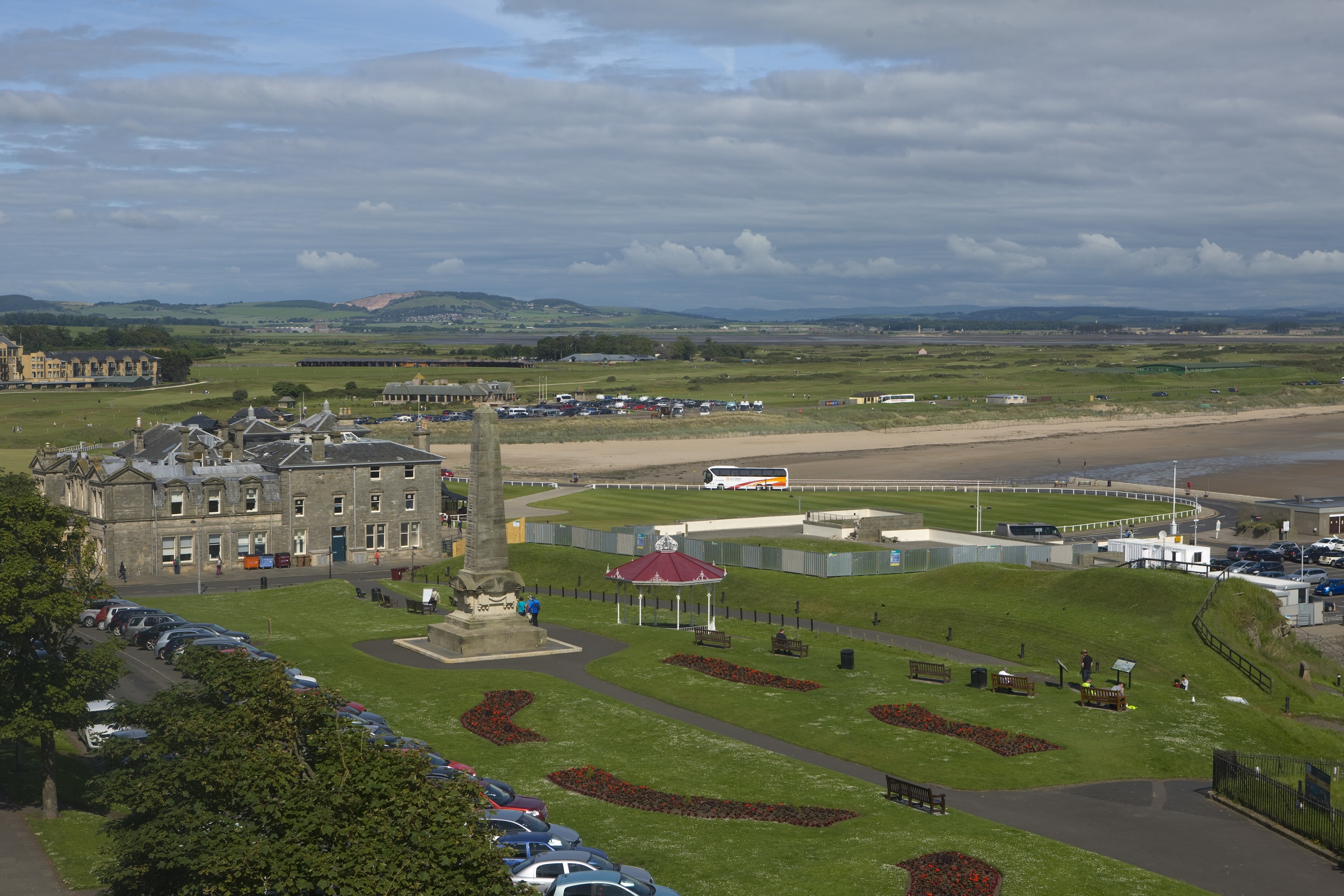 On behalf of our Golf Travel Experts who attended the dinner, PerryGolf would like to wish a special thanks to Niall Thompson (General Manager at the hotel) for being a fantastic host and compliments to the chef for a memorable meal which included a Lobster Casoullete which was to die for!
Photos in this article are courtesy of Hotel du Vin St Andrews. Request their permission before using.
About the Author: Harrison Gould is the Social Media Marketing Manager of PerryGolf, a leading provider of international golf vacations. You can find him on Google+, LinkedIn, Twitter, Instagram , and Pinterest.