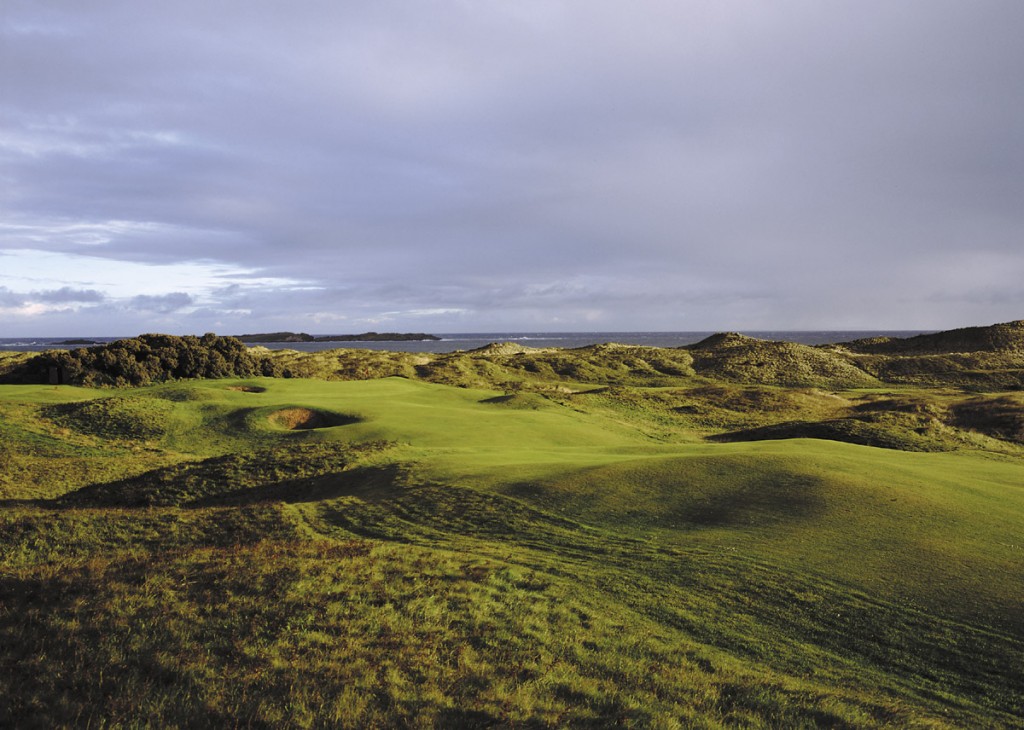 The news today that the 2019 Open Championship is returning to Royal Portrush Golf Club in Northern Ireland after a nearly seven decade hiatus is terrific on a whole range of levels.
I have no doubt that when the final putt is sunk and the Champion Golfer crowned at the Open Championship, many shall speculate how quickly the Open shall again return to Northern Ireland.  I imagine few will dare to suggest it will be another seven decades!  Let's hope that Royal Portrush becomes a firm fixture on the Open Championship rota in the years ahead.
Royal Portrush has since 1929, when H.S. Colt designed The Dunlunce Links, always been a great links course.  And though it has had the Open moniker on its resume since Max Faulkner's victory in 1951, the R&A's exciting news today that the British Open will return to Royal Portrush, Northern Ireland is something that shall be very pleasing to the ears of all golfers alike.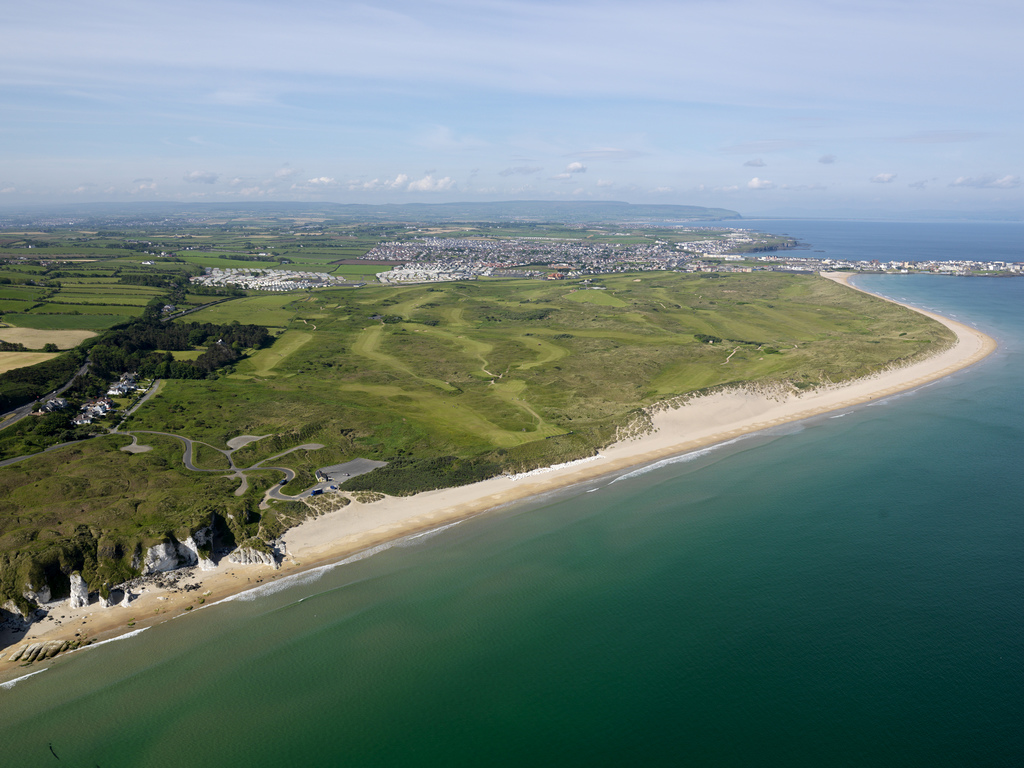 Aside from the obvious significance of hosting the Open, what meaningful impact will this announcement have on Royal Portrush and the surrounding community?  From a golf travel perspective, it will create much activity and jobs in the local area and indeed the number of visiting golfers will significantly increase in the future.  The first Open of the 21st century at Royal Portrush will only reaffirm the selection of the course as a rightful modern day venue.

It's no surprise that golfers enjoy nothing more than the idea of teeing it up in the footsteps of legends on an acclaimed links course which is also an Open Championship venue.  As golfers, we simply can't help ourselves. We want to see and experience what all the buzz is about.  We want to tell our friends and family at home.  No story shall be too long or short about a round on an Open course such as Royal Portrush.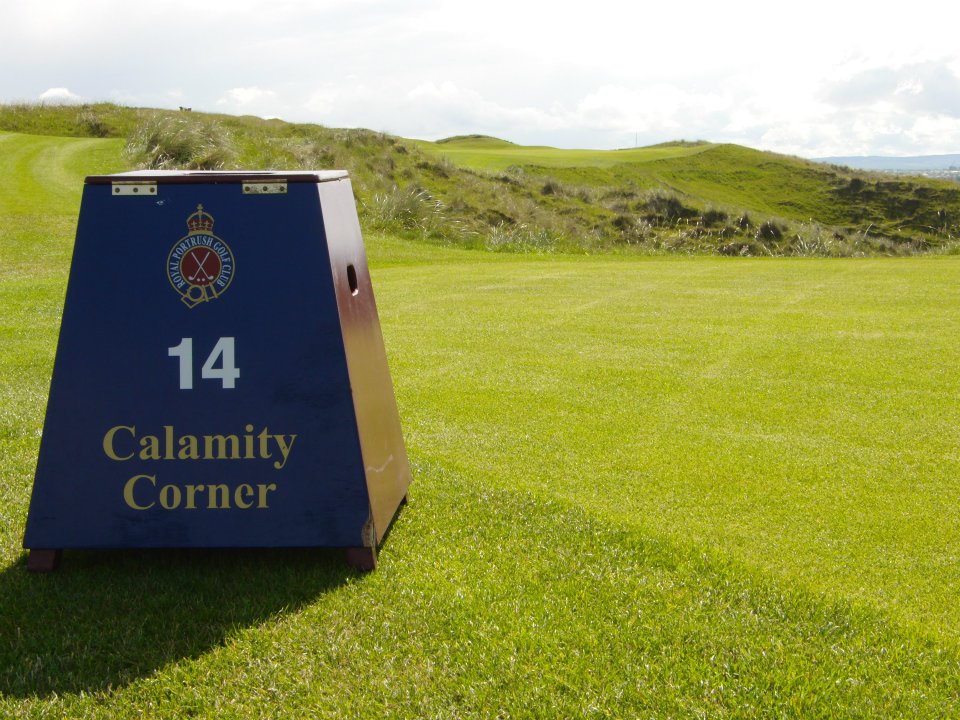 Traveling golfers spend good money.  They hire caddies, eat in the best restaurants, drink in pubs, prefer quality accommodations for the duration of their golf trip and behave like they're on vacation (which they are!)…the list is endless.
Have you ever played the cocktail conversation game about the financial worth of a "Major" to the winner…in terms of all of the endorsement deals that come behind the trophy?  It's a fun conversation and opens up endless speculation and golf talk.  In the same vein, what is the Open worth to Northern Ireland?  To answer in the words of MasterCard…it is priceless.

In the meantime, enjoy learning about our 2015 British Open Golf Cruise at St Andrews in the video below.

PerryGolf Galleries ~ Royal Portrush Golf Club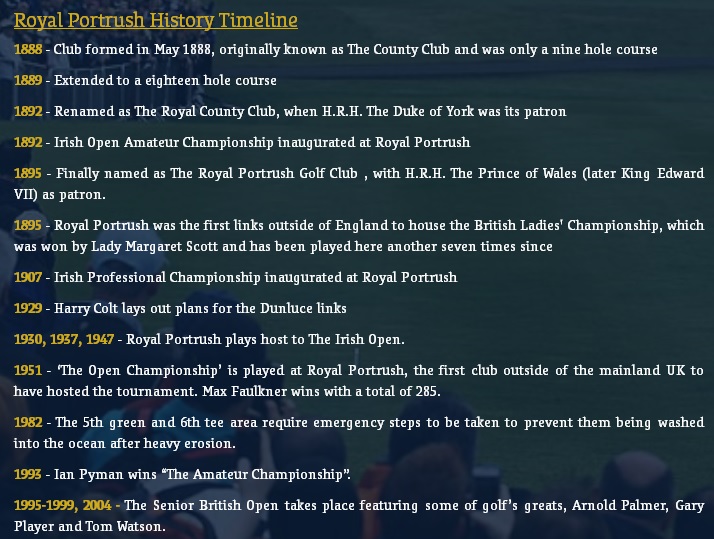 [VIDEO]: The R&A invites Royal Portrush to The Open Rota.
About the Author: Gordon Dalgleish is the Co-Founding Director of PerryGolf, a leading provider of international golf vacations. You can find him on Google+ and
LinkedIn.