Golf & The Mediterranean Under Sun & Sail
France, Italy, Sardinia, Corsica & Sicily on board Le Ponant

PerryGolf's 2014 Mediterranean golf cruise onboard the intimate yet magnificent tall masted 64-guest luxury sailing yacht Le Ponant gets underway today, 14 June 2014, from Nice, France.

Enjoy this TRAVELOGUE of the voyage!

NEW UPDATE! — 20 JUNE 2014


Click here to view the 20 June 2014 UPDATE
This special itinerary sails the
beautiful waters
of the western
Mediterranean
, and visits some of the region's
finest
and most otherwise geographically difficult to access
golf courses
.  We visit the delightful
Punta Ala Golf Club
in Italy, before crossing to
Sardinia
and
Corsica
for the renowned and spectacular golf courses of
Pevero
and
Sperone
.
We then enjoy a leisurely day at sea as Le Ponant sails south towards and then along the rugged coast of Sicily. We play consecutive days on the island of Sicily at the Verdura Golf Resort and then Donnafugata Golf Resort, two outstanding new golf courses which are increasingly being talked about. Finally our voyage will conclude in Valetta on the island of Malta.
Check back for frequent updates over the next week for progress of this voyage via updates directly from Colin Dalgleish, Co-Founding Director of PerryGolf, who is traveling with our clients throughout the trip.


Couldn't make this PerryGolf Voyage? Not to worry…we're offering the identical golf cruise next year, 25 May – 1 June, 2015!!
The Travelogue
15 June 2014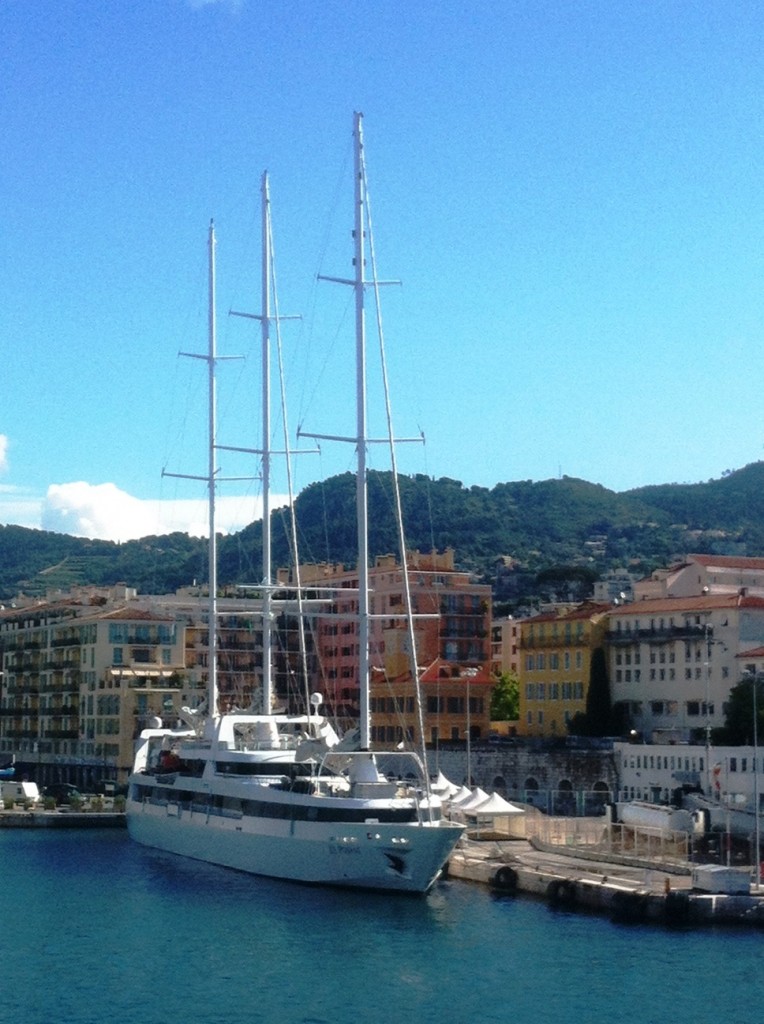 PerryGolf's Mediterranean Golf Cruise on board the beautiful and tall masted Le Ponant got underway yesterday in Nice, France. Upon setting sail, guests enjoyed welcome cocktails & briefing for a chance to meet their fellow participants.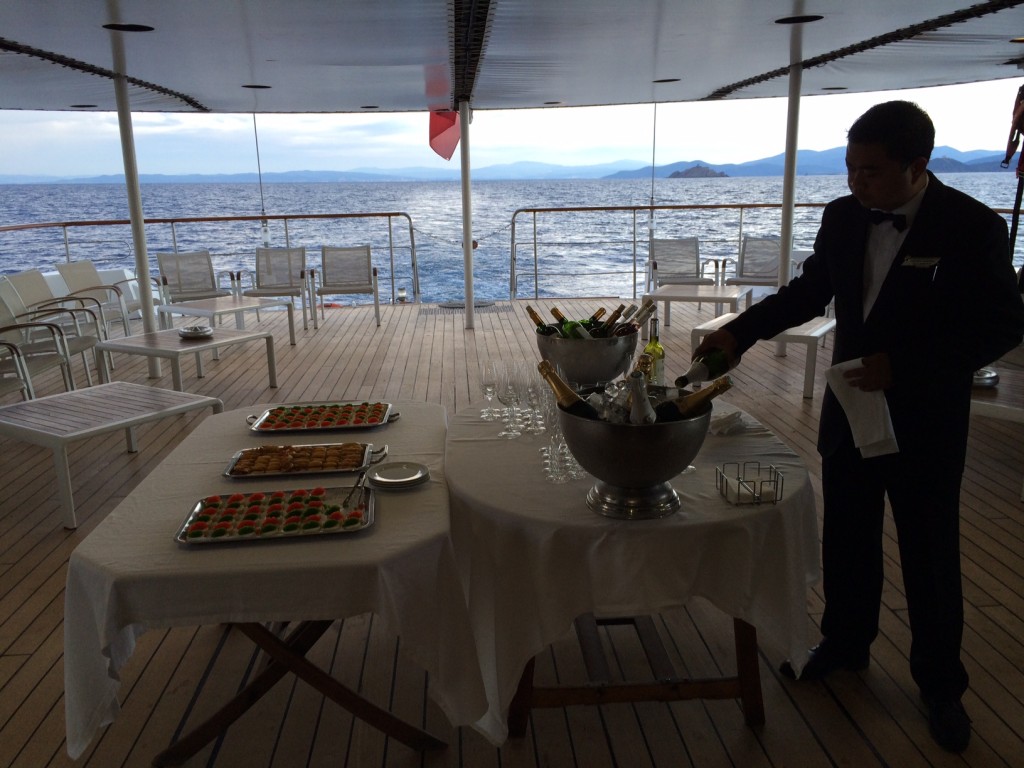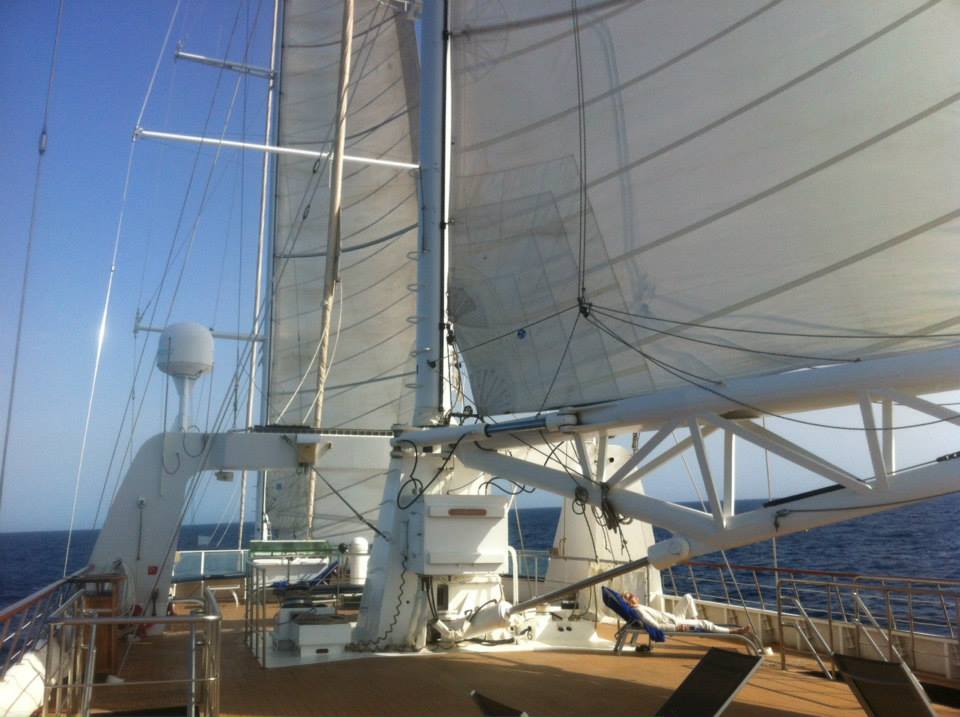 Today, we arrived in Piombino, Italy. In the center of the former Etrurie, Piombino has preserved numerous beautiful architectural monuments and kept a beautiful view from Bovio piazza on the Tuscan archipelago. We anchored Le Ponant in the bay while guests enjoyed their first round of golf at Italy's Punta Ala Golf Club.
Punta Ala GC is one of the most beautiful golf courses in Tuscany and in Italy, surrounded by the vegetation of the Maremma in the province of Grosseto. Each hole offers a splendid panorama, overlooking the sea and the beaches.
Enjoy the pictures below from today! : )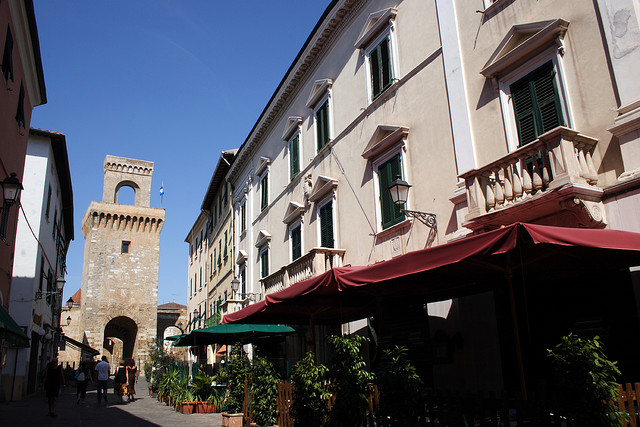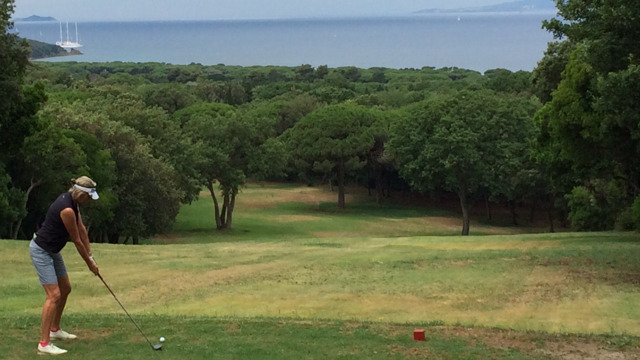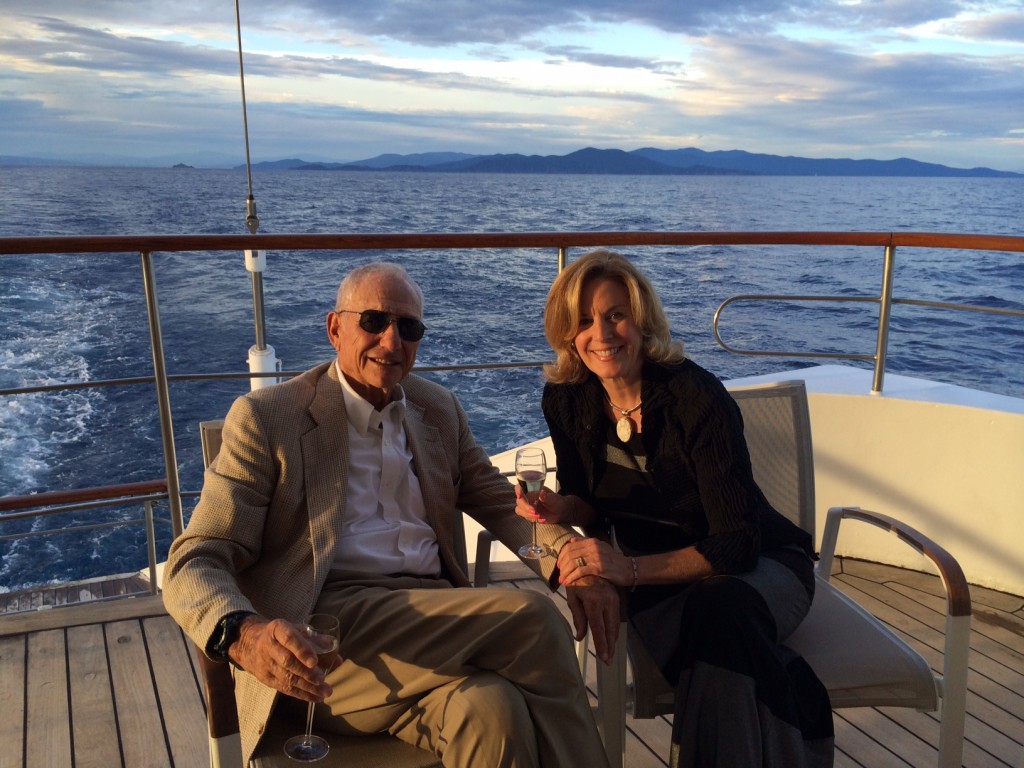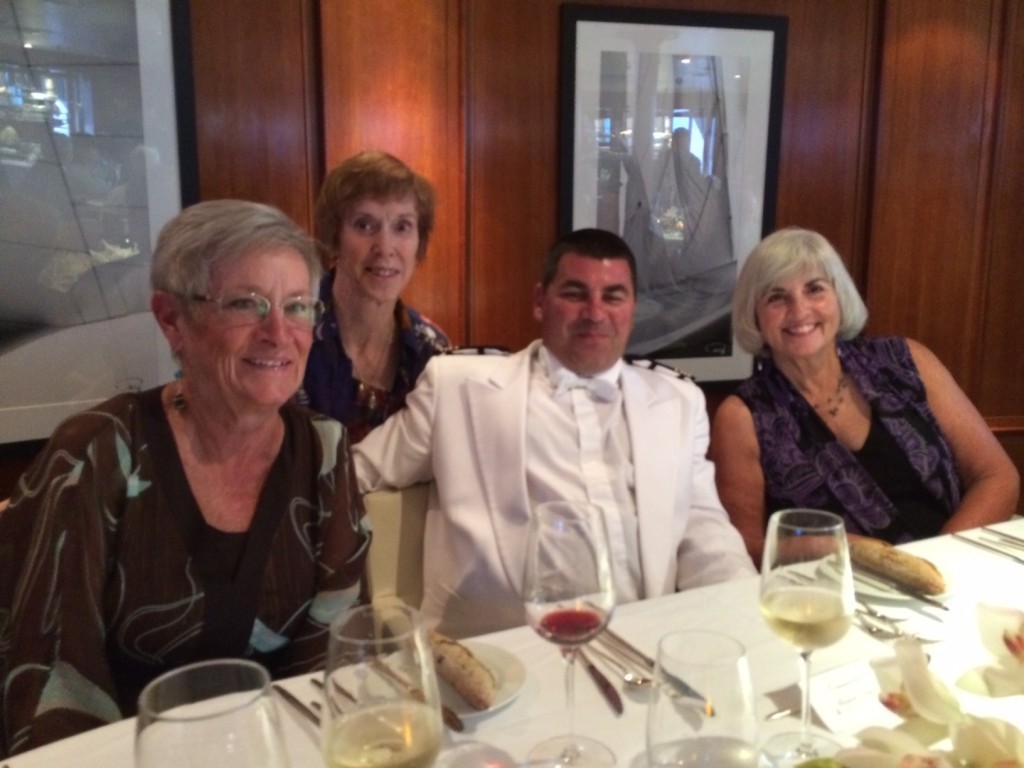 16 June 2014
Today, PerryGolf guests enjoyed a visit to the beautifully ancient & fortified harbor town of Bonifacio in Corsica, France. The ancient fortress town of Bonifacio is a favorite of those who wish to marvel at its medieval houses teetering on the edge of imposing limestone cliffs, and/or its trendy marina filled with impressive yachts and lined with chic bars, restaurants and hotels.
Guests enjoyed a round of golf at the spectacularly dramatic and renowned Sperone Golf Club. Europe's "Pebble Beach" is yet another RJT (Robert Trent Jones) masterpiece in the region situated on yet another spectacular site perched above the striking blue Mediterranean. Sperone has been ranked as high as France's 6th best course.
Enjoy the pictures below from today! : )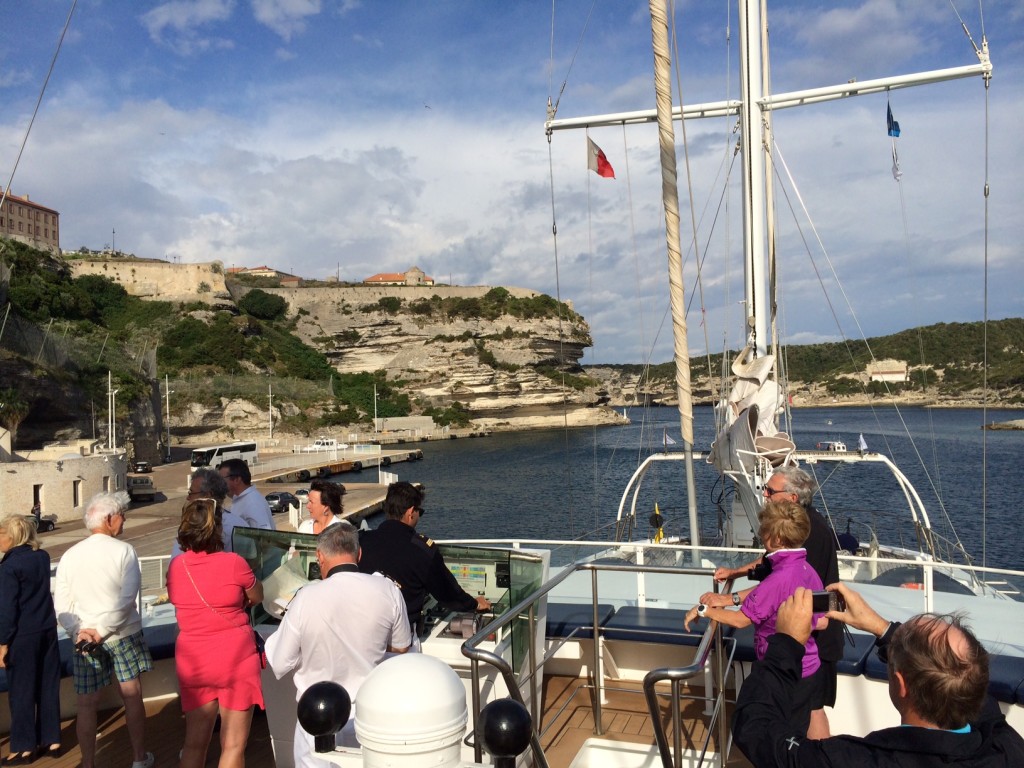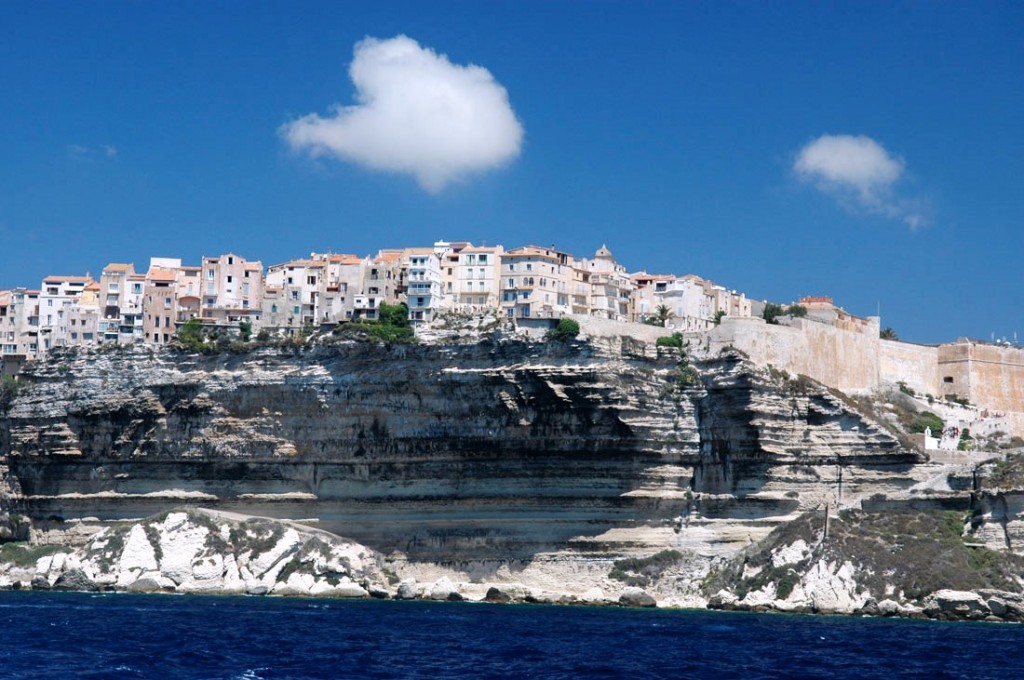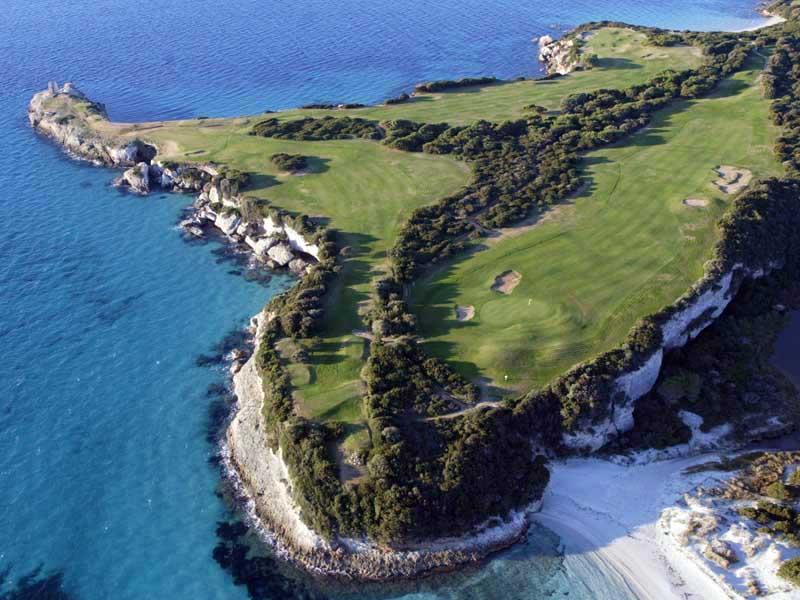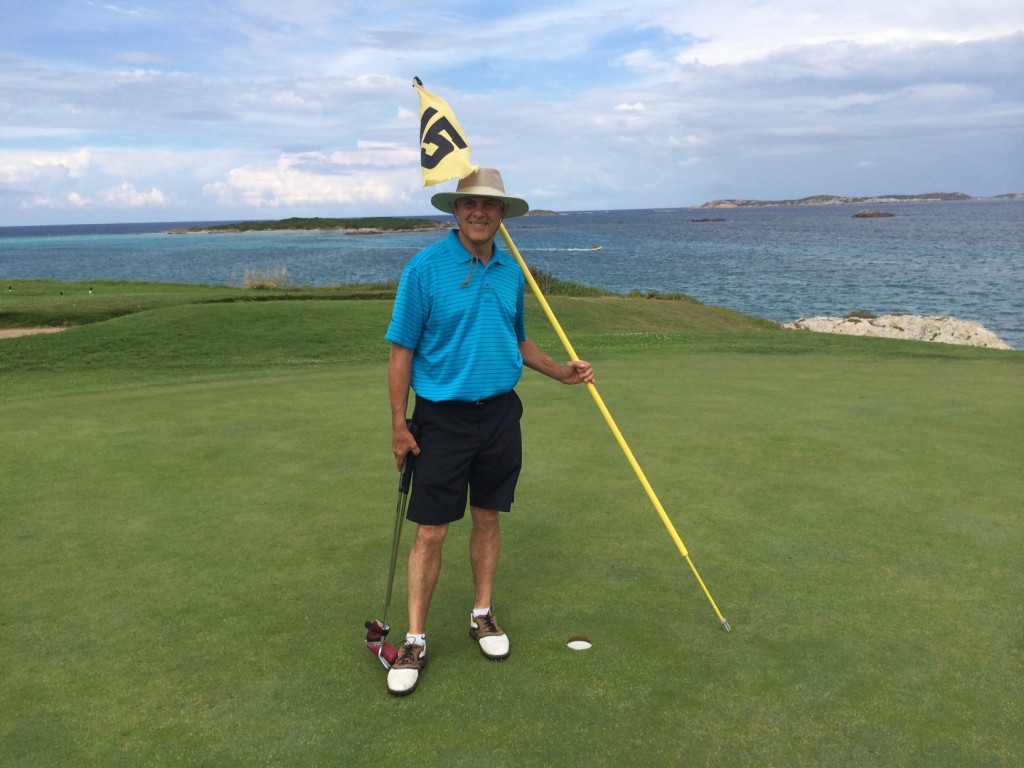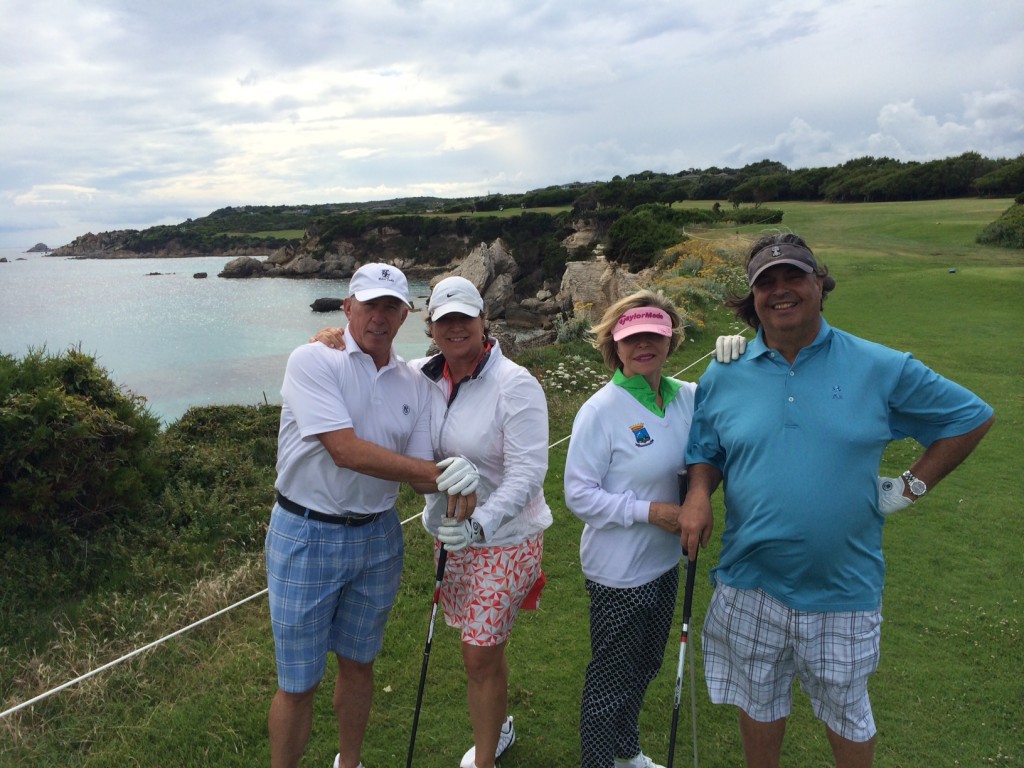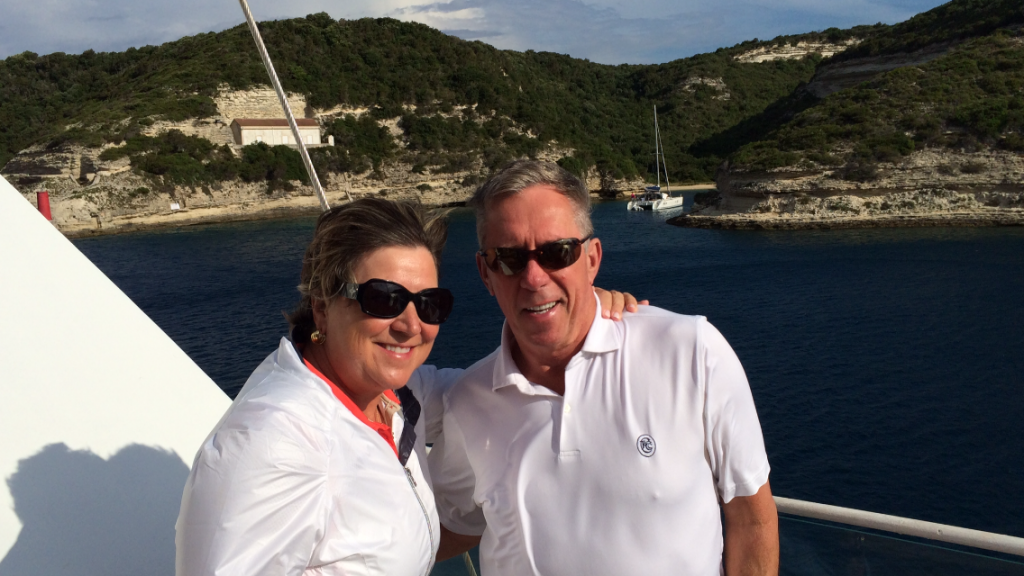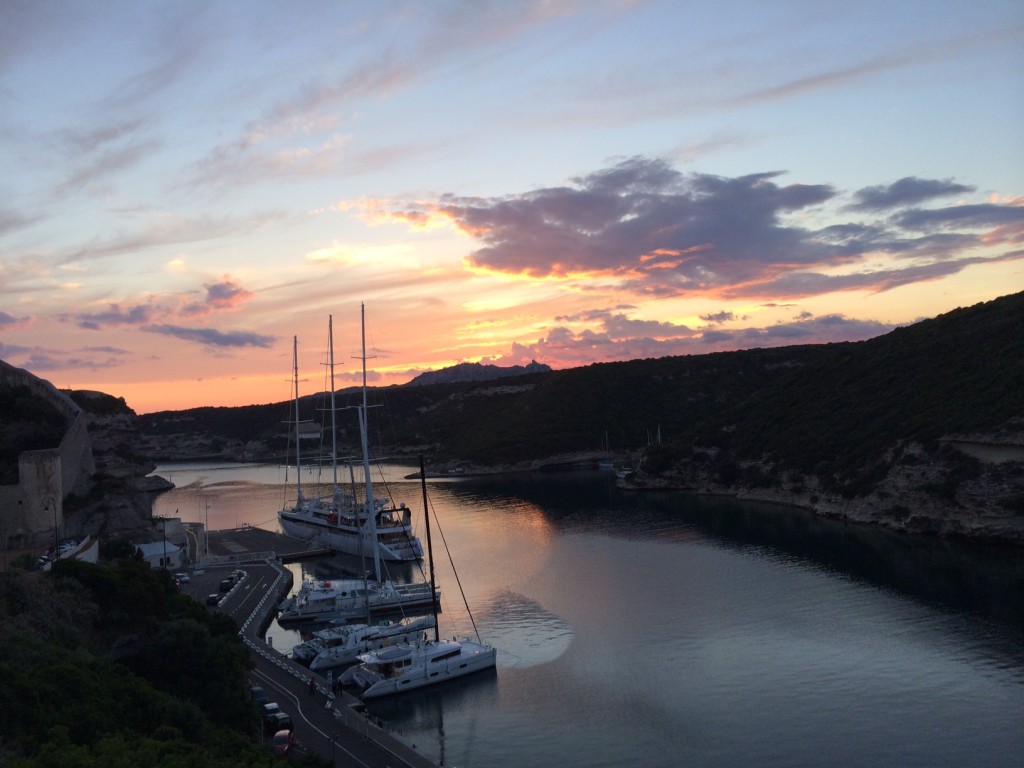 17 June 2014
Today PerryGolf guests on board our 2014 Mediterranean Golf Cruise enjoyed a fabulous day at the beautiful Pevero Golf Club, which is located on Sardinia's Smeralda Coast.
The site of Sardinia's first golf course, along the rugged, ragged coastline of the peninsula between the Bays of Cala di Volpe and Volpero – lured the esteemed Robert Trent Jones for one of his earliest projects overseas – Pevero Golf Club.
Enjoy the pictures below from today! : )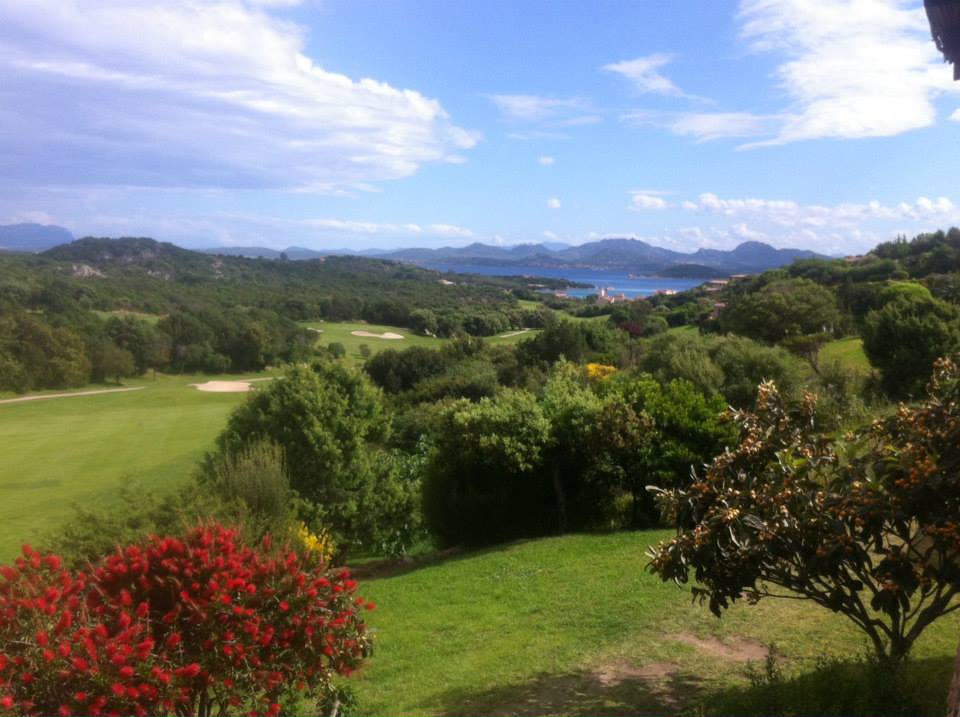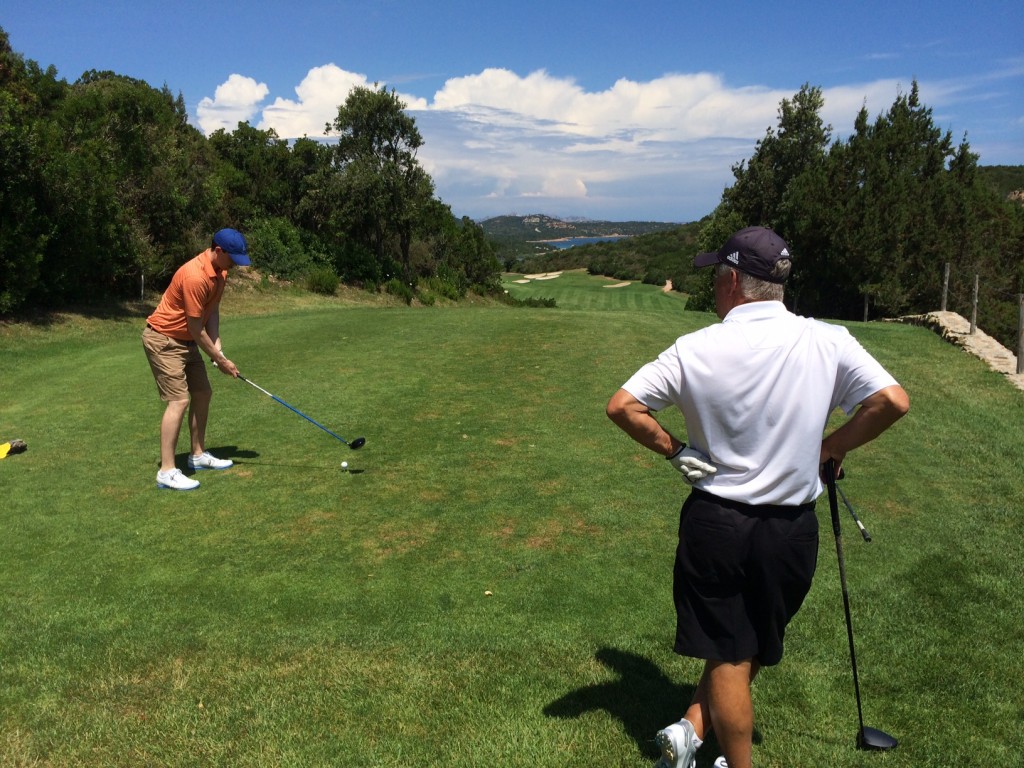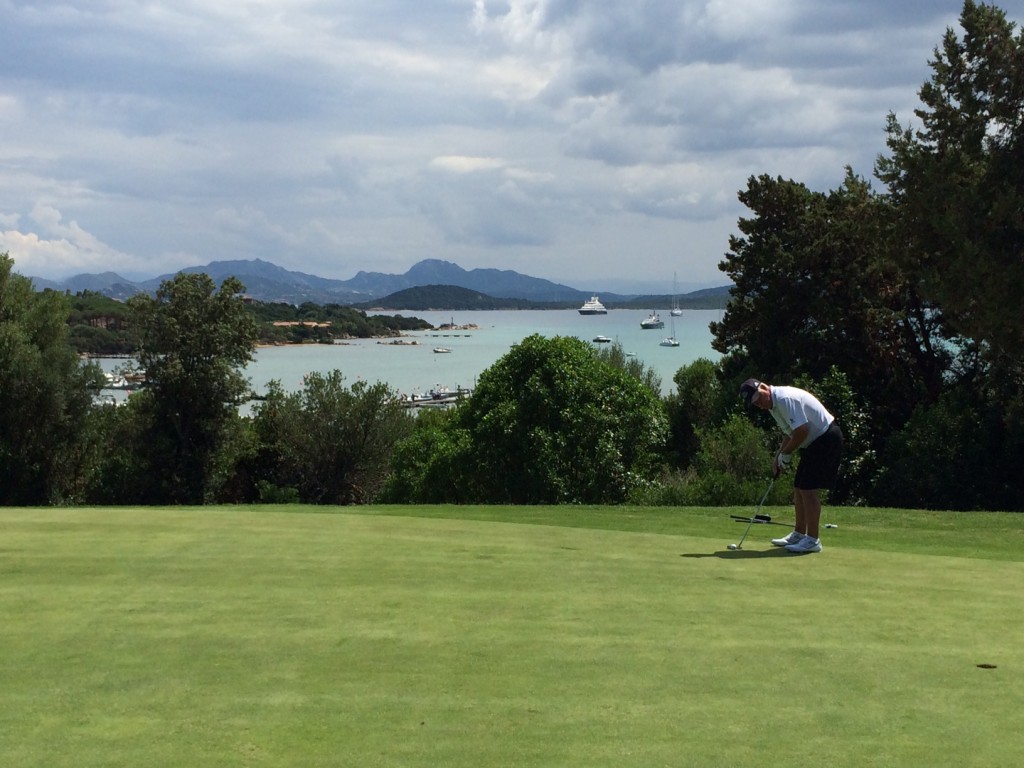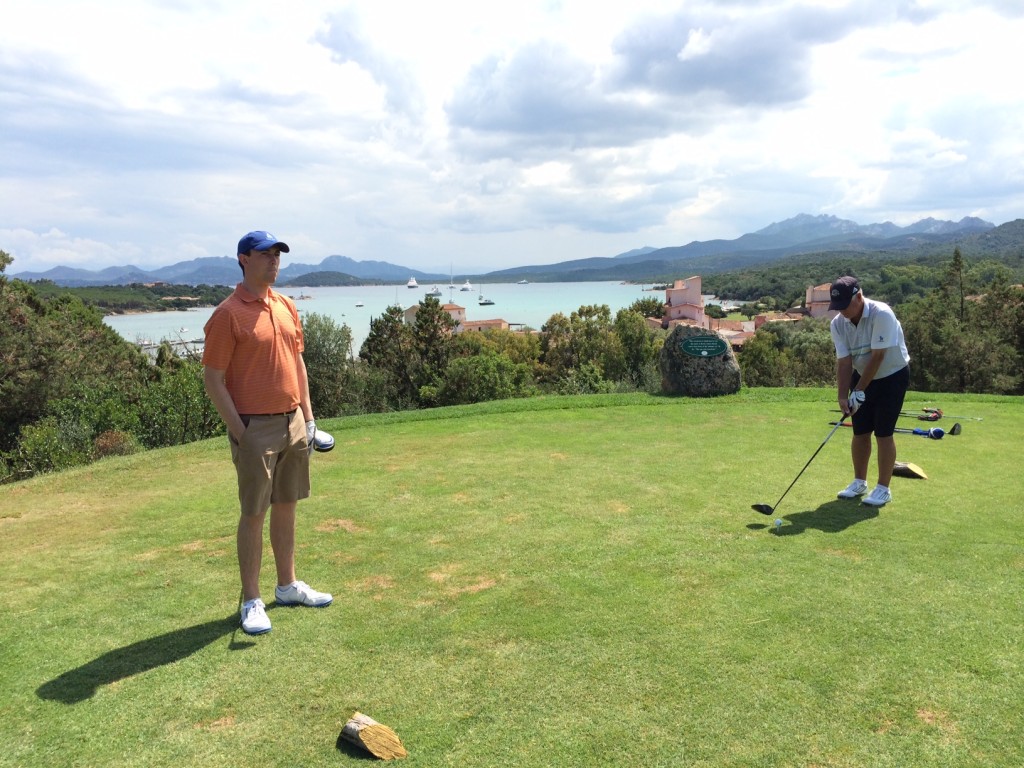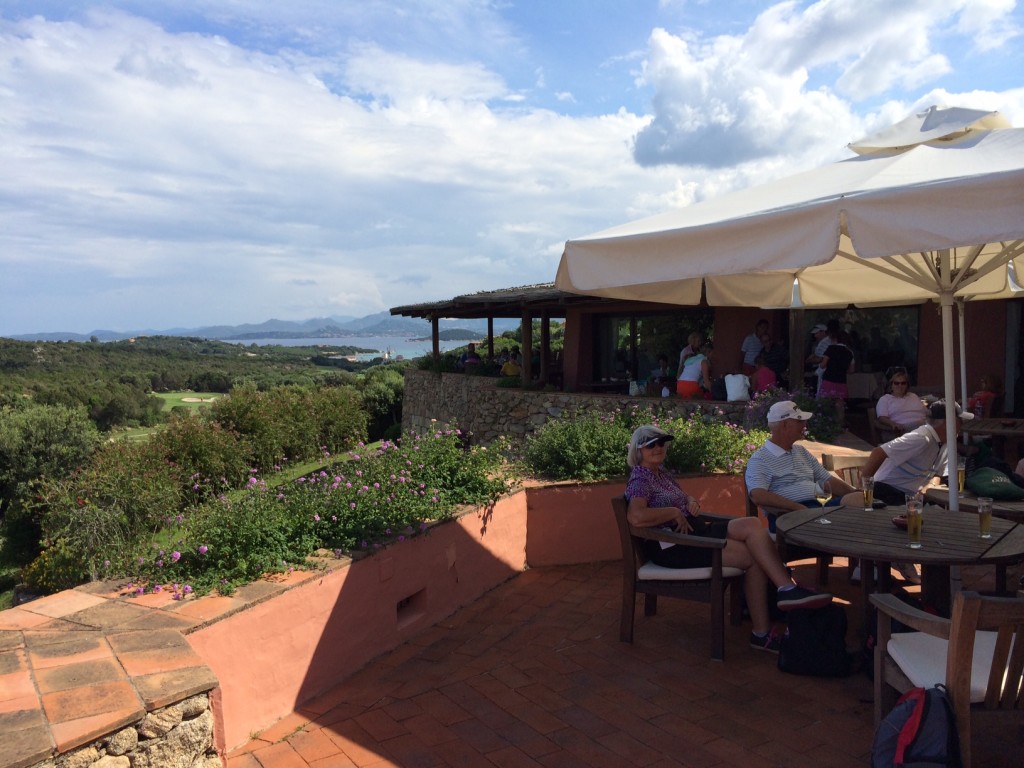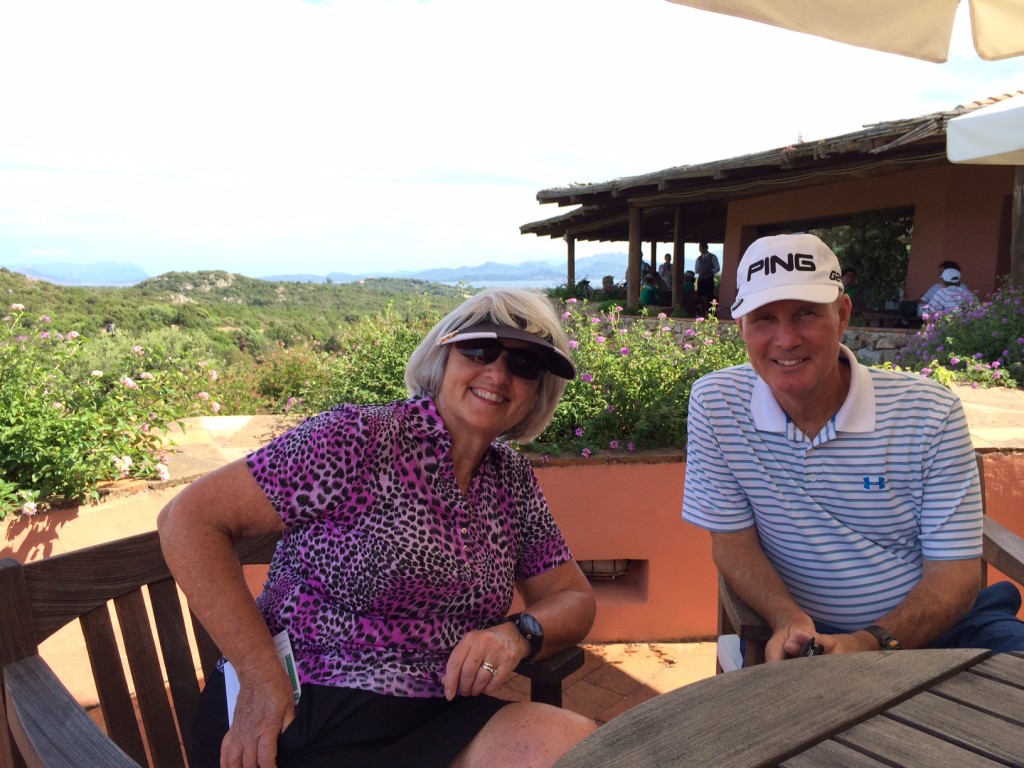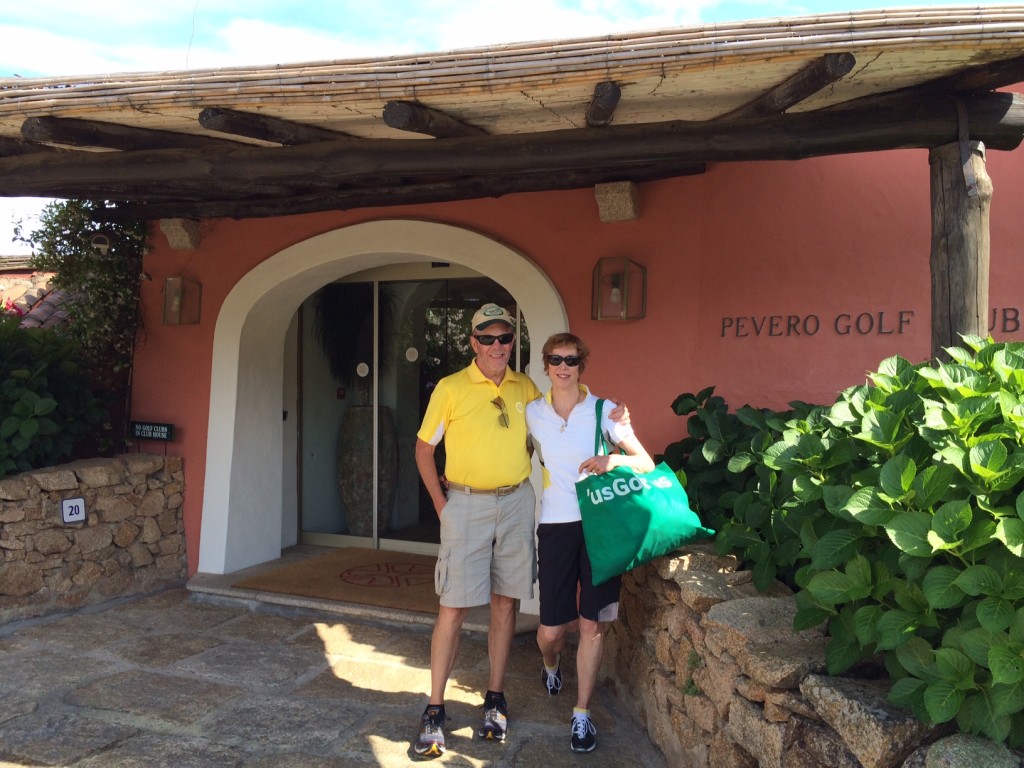 18 June 2014
Today, PerryGolf guests on board our 2014 Mediterranean Golf Cruise enjoyed a wonderfully relaxing day at sea under sun and sail on their new floating clubhouse.
Le Ponant journeyed between the islands of Sardinia and Sicily, Italy. Several hours of the voyage were powered by sail only as the yacht glided through Mediterranean waters.
Guests enjoyed a beautiful lunch on deck, plus an impromptu stop by the captain mid-voyage to allow guests to board zodiac crafts and cruise alongside Le Ponant under full sail while capturing some memorable photographs for their vacation album.
Enjoy the pictures below from today! : )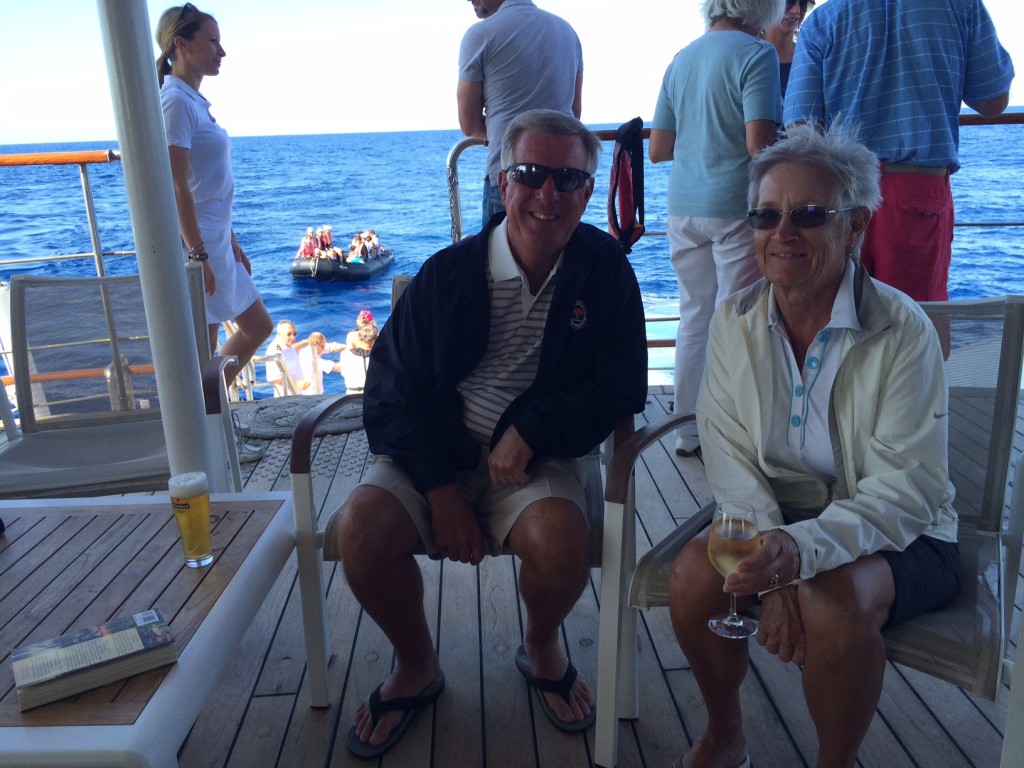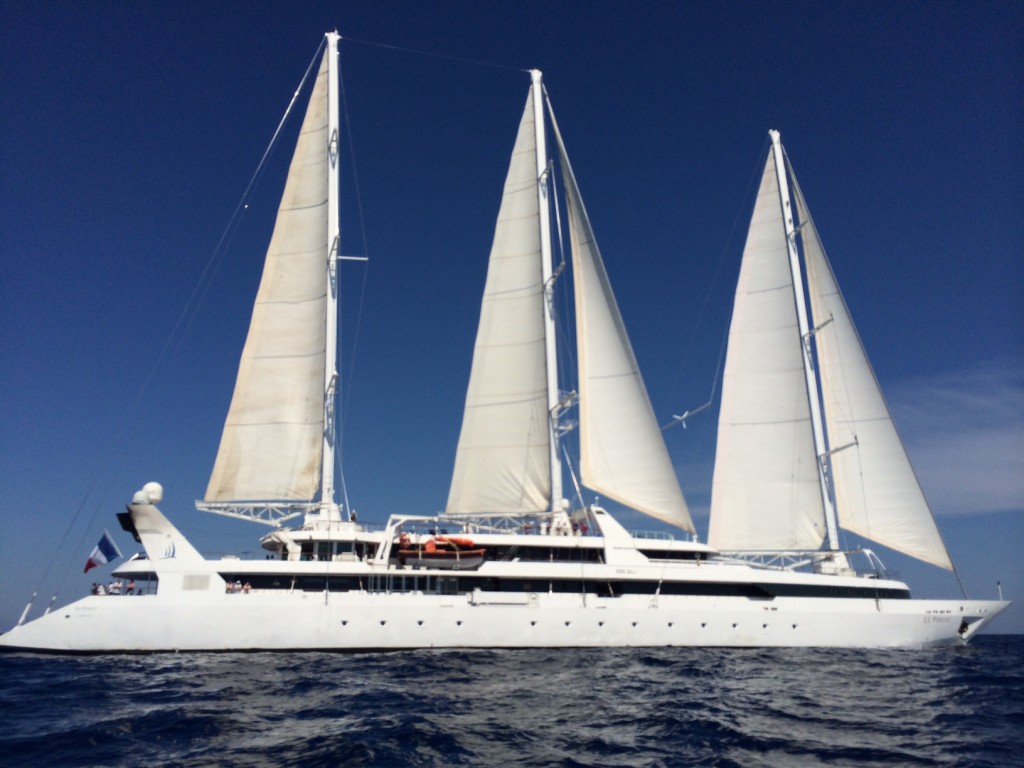 19 June 2014
Today, PerryGolf guests on board our 2014 Mediterranean Golf Cruise enjoyed a glorious day at the magnificent Verdura Golf & Spa Resort Resort in Sicily, Italy.
Located on the south west coast of Sicily, Sciacca, Italy has flavors of nearby Africa, however it remains unmistakably Sicily with its vibrant colors and is noted for its pleasant beaches with their turquoise blue waters and its thermal baths collection.
Verdura Golf Resort played host to the European Tour's 2012 Sicilian Open. This 5-Star resort offers two outstanding Kyle Phillips Golf Course Designs that work in close harmony with the beautiful Sicilian landscape, all set amid olive and orange groves and with spellbinding views of the azure Mediterranean Sea.
Leading architect Kyle Phillips is renowned for his championship courses at Kingsbarns Golf Links in Scotland and The Grove, London's Country Estate in England, United Kingdom .
Tomorrow the group will play the Donnafugata Golf Resort & Spa before concluding the voyage in Valetta, Malta.
Enjoy the pictures below from today! : )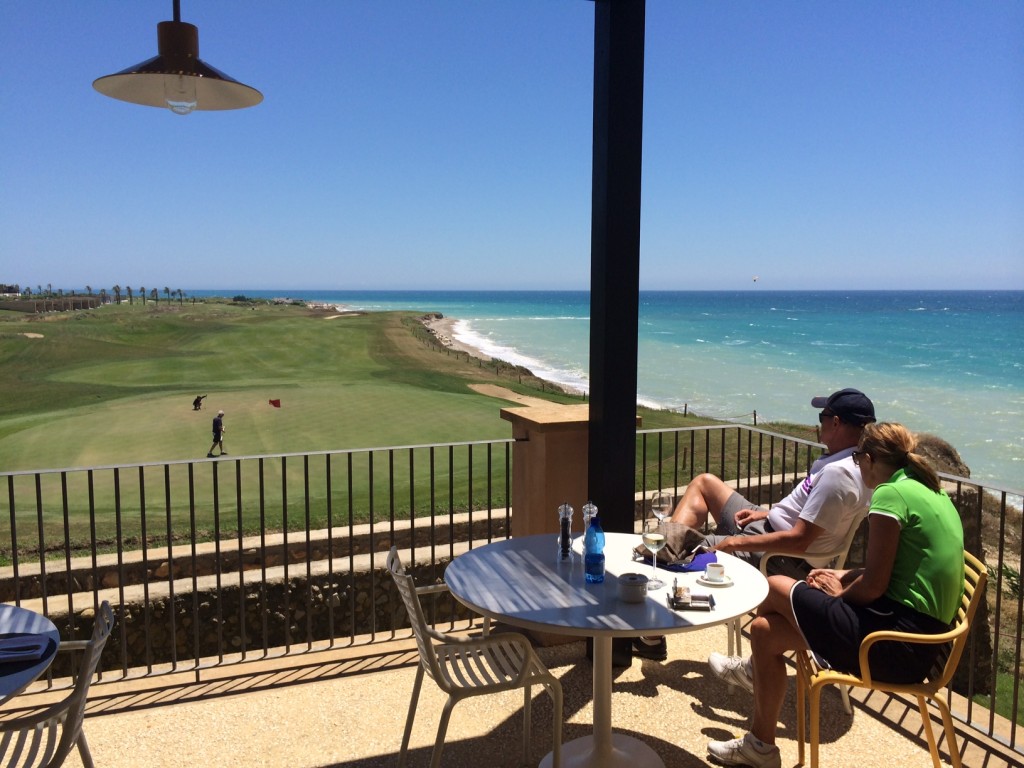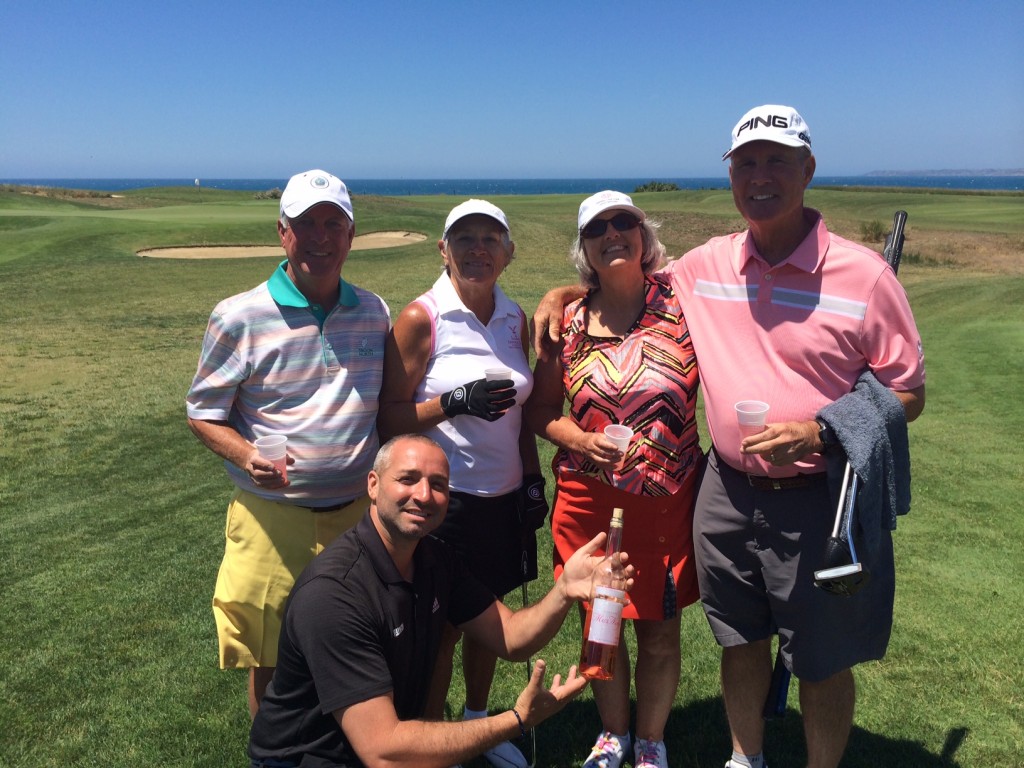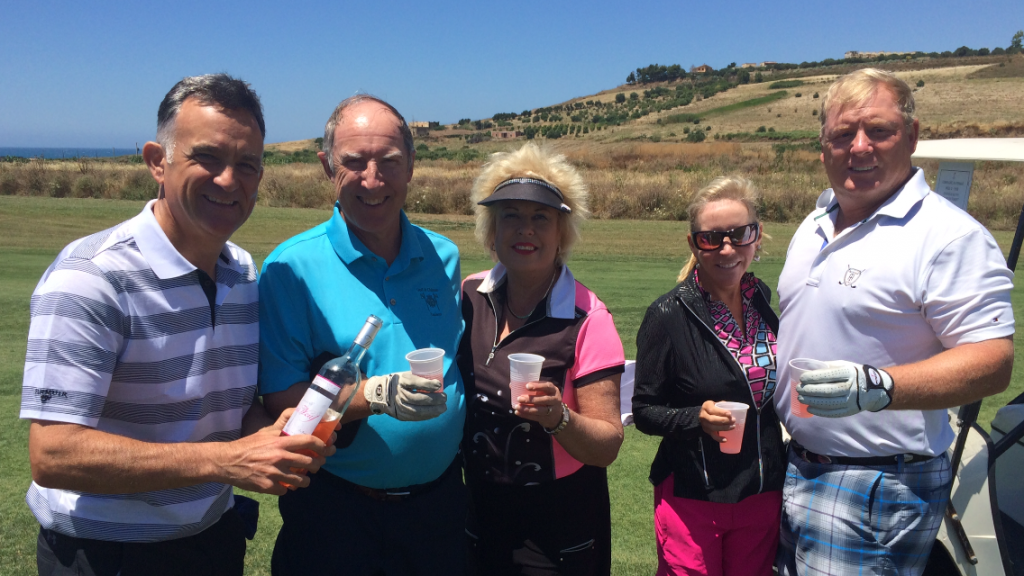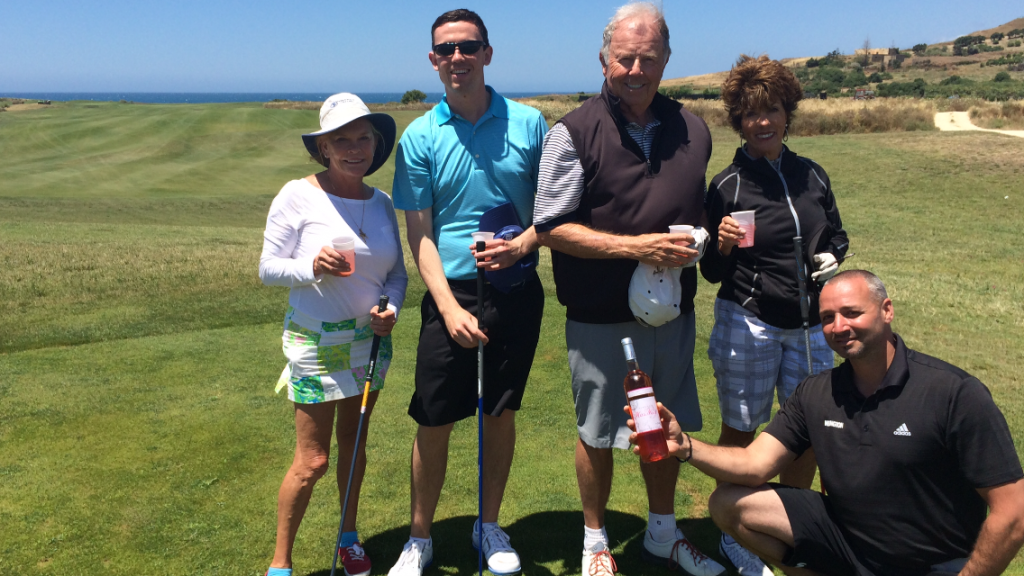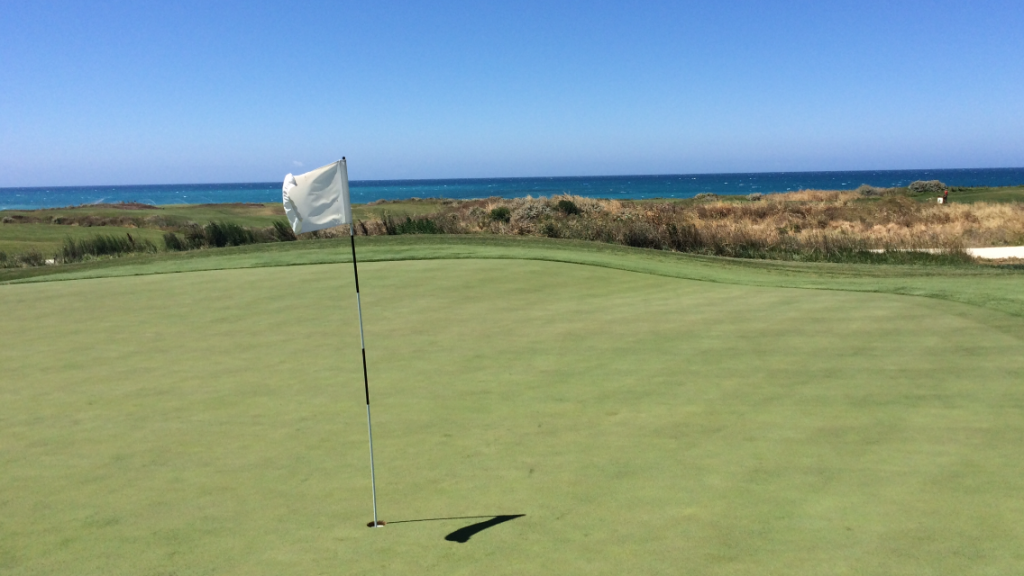 20 June 2014
Today, PerryGolf guests on board our 2014 Mediterranean Golf Cruise enjoyed a second day's play on the beautiful south coast of Sicily, Italy at the excellent Donnafugata Resort in the town of Pozzallo.
Pozzallo is located in the most southerly tip of Sicily and enjoys a beautiful outlook over the Mediterranean Sea. Donnafugata Golf Resort is surrounded by pristine beaches and historic sites, and boasts 36 holes of championship golf carved through dramatic Sicilian countryside.
The Gary Player designed layout, with commanding views and delightful undulation, is just four years old but already in outstanding condition. A few guests took the option post golf to make a short visit to the delightful town of Ragusa, Italy.
The Captain's farewell party onboard Le Ponant followed as the tall masted yacht made the short crossing to the ancient fortified city of Valetta, Malta – the final stop on our great voyage.
Many memories and new friendships created! : )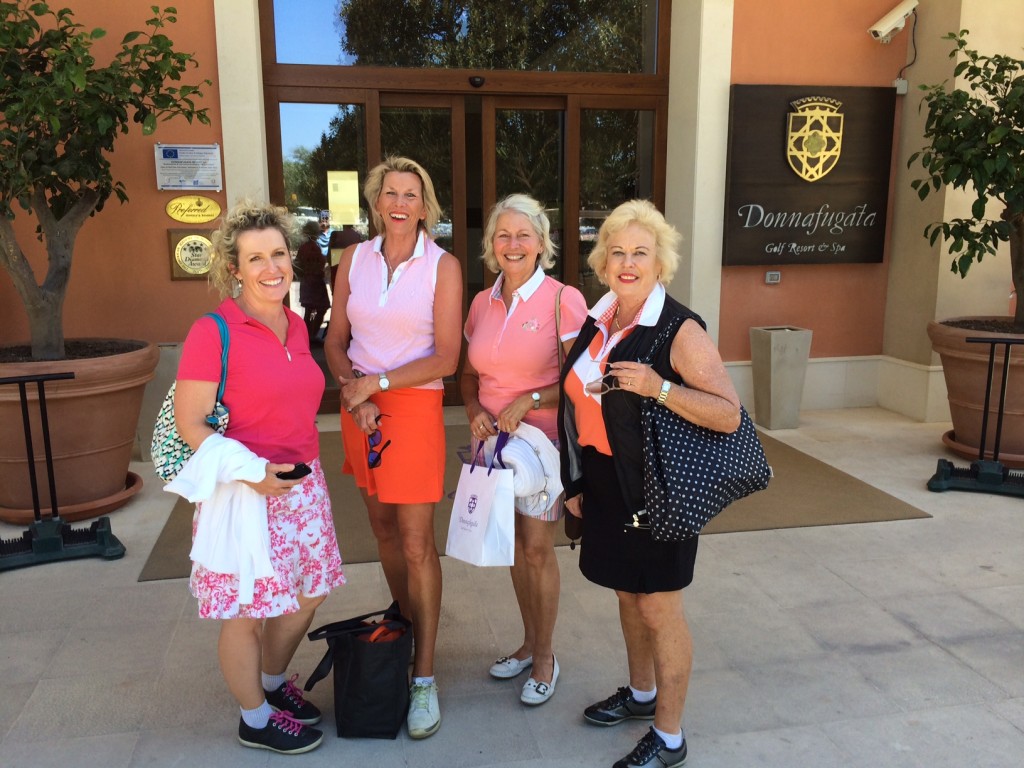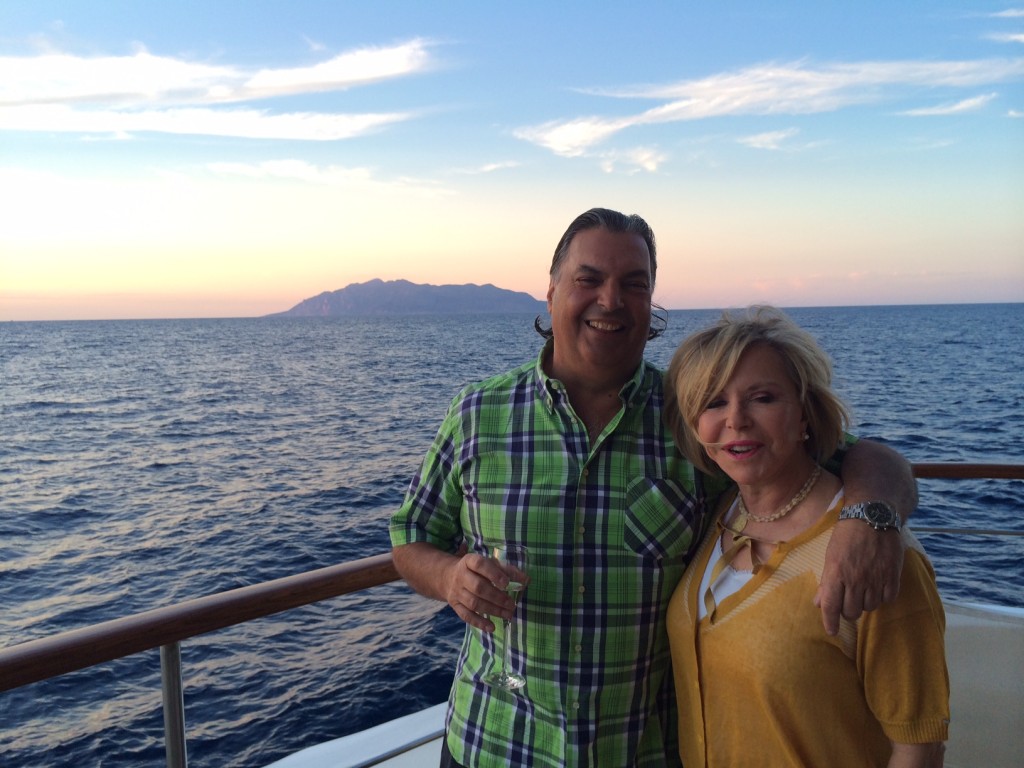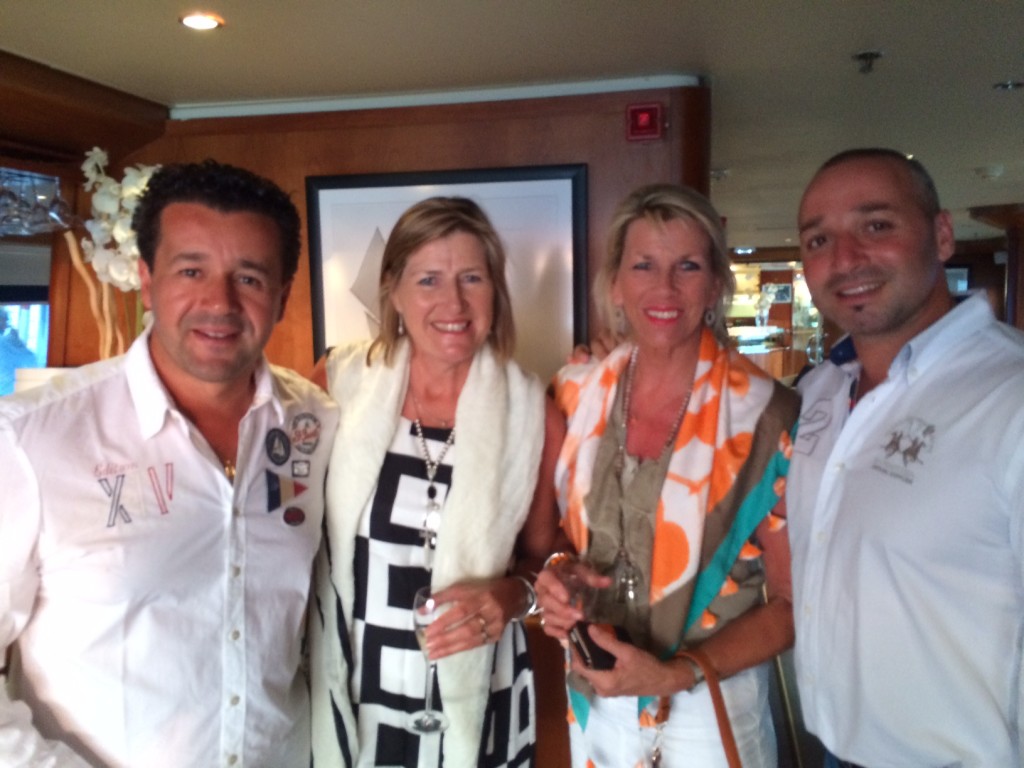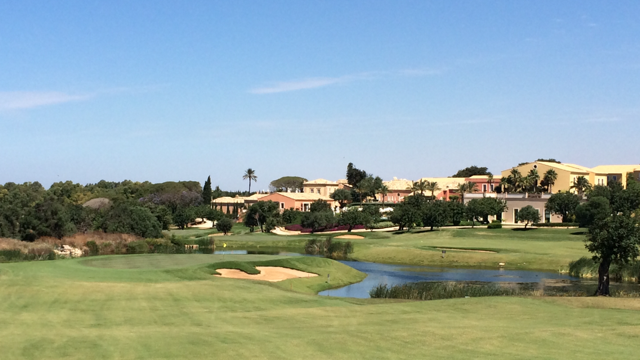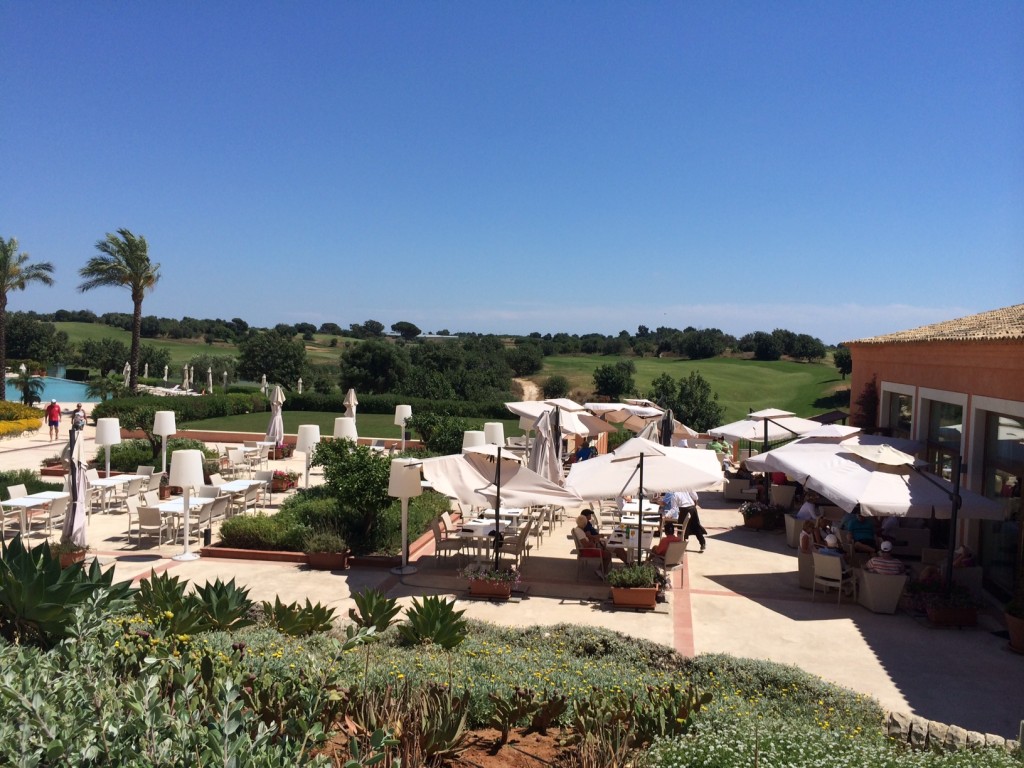 Not able to attend this year's Mediterranean Golf Cruise with PerryGolf? Not to worry, we're doing it again next year for the 3rd consecutive year! WATCH the VIDEO below for more details on our,
About the Author: Harrison Gould is the Social Media Marketing Manager of PerryGolf, a leading provider of international golf vacations. You can find him on Google+, LinkedIn, Twitter, Instagram , and Pinterest.