I read with interest the recently published Irish course ratings in 'Backspin', an Irish golf magazine.  The ratings were awarded by Irish pros, amateurs and the media…and the resulting list makes for some fascinating reading.  The biggest surprise to me was Ballybunion being rated 7th in the Links Courses category – I have played there in the past and thought the course was fantastic.  I was also interested to see how well the courses in the Dublin area and Northern Ireland fared, especially the links courses which our clients usually prefer to play.  Click here to see details of the full list.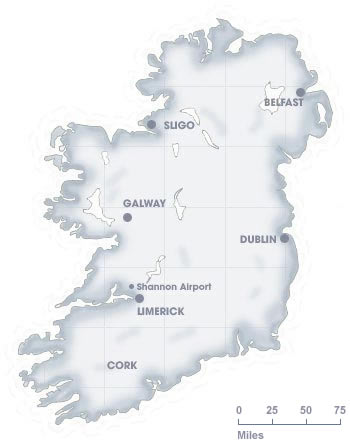 Making use of this list, you could have a fantastic trip based in Dublin then head up to Newcastle and finish on the north coast of Northern Ireland.  In Dublin you could play Portmarnock, The European Club, The Island and Royal Dublin (or the Links at Portmarnock Hotel).  You could then head north (it's just over an hour to Baltray) and play Co Louth before continuing up to Newcastle.  Here you would play Royal County Down and then continue to the north coast where you might be based at Bushmills and would be perfectly positioned to play Royal Portrush, Portstewart and Ballyliffin.  This would make for a great trip and would allow you to play 9 of the top 18 courses mentioned, including all of the top 5!  And that is only including the links courses; if you want to mix in a couple of parkland courses, there is also the K Club and Druid's Glen, both just outside Dublin.  What are you waiting for?!
By Alastair Niven.  Alastair has been with PerryGolf for over 9 years and is one of our Golf Travel Specialists.