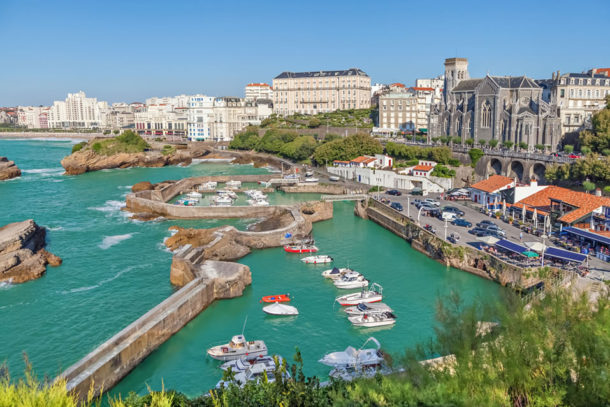 France is the ultimate destination for lovers of wine, food and culture. In recent years it has become a budding locale for golf travelers as well. The 2018 Ryder Cup held outside Paris at Le Golf National was memorable not only for the Europeans trouncing the Americans again, but also for showcasing a golf course that is but one of many highlights on the roster. France has four of the top 10 courses in a Top 100 ranking of Continental Europe, including Tom Simpson's gem Morfontaine, which was ranked No. 1. Here's more information on the best courses in France to help you plan your next PerryGolf Customized Tour to this phenomenal region.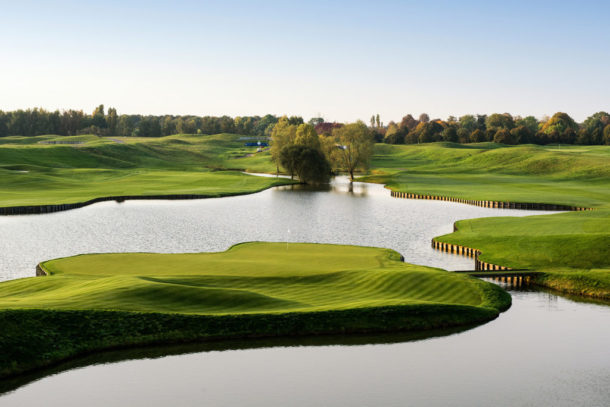 The Albatros course at Le Golf National, designed by architects Hubert Chesneau and Robert Von Hagge, in collaboration with Pierre Thevenin, is a demanding layout, requiring accurate tee shots and courageous approach shots over the many water hazards that dot the property. Fontainebleau, set inside a forest, is a classic private layout originally designed by Tom Simpson opened in 1909 and redesigned on several occasions through the decades, including a Fred Hawtree touch up in the 1950s. Deauville features nine holes designed by Simpson and nine holes by Henry Cotton. A former host of the French Open, it's a wonderful mixture of tree-lined, parkland holes and there are now 27 holes on the site. Medoc – Las Chateaux, set in the heart of wine country, features wide fairways bordered by heather, gorse, and broom, enticing golfers into the delights of carefully preserved nature. The fast greens, the influence of winds from the Atlantic Ocean, and the technical difficulties of the layout make this championship course a constant challenge. Chantilly Vineuil, 30 miles north of Paris, has also played host to the French Open (Nick Faldo won here) and Bobby Jones also walked these fairways. Another gem from Simpson, avoiding the numerous bunkers is a key to success on this classy layout with a British feel.
GASTRONOMY – Perhaps no other country is more synonymous with excellent cuisine. There are myriad delicious options scattered about. Enjoy dinner at Chateau du Tertre in the Bordeaux region. Savor a typical French brasserie dinner at La Coupole in Paris, where the seafood is excellent, Patty Smith played guitar on the terrace and authors Henry Miller and James Joyce were frequent guests. Delight in the wild turbot with summer vegetables prepared by executive chef Patrice Vander at Les Fresques, a Michelin One Star restaurant and perennial favorite among PerryGolf guests when they visit Monestier.
Conde Nast Traveler's Best Restaurants in Paris
WINE – If delectable dining brings fine visions of France to mind, then the reds and whites on the table here, only accentuate those tastes, aromas and feelings. More than seven billion bottles of wine are produced annually in France, originating from vineyards sprinkled across the country in a practice that dates to the sixth century B.C., heavily influenced by wine's role as sacrament in the Roman Catholic church. Wine-producing regions include: Alsace, Bordeaux, Burgundy, Champagne, Corsica, Loire and roughly a dozen more. PerryGolf Escorted and Customized Tours to France often include multiple wine tastings, allowing guests to sample the spectrum of flavors in exquisite settings such as Château Smith Haut Lafitte. The Savoie region, in the southeast corner of France near the Italian and Swiss border is a perfect destination for wine lovers.
PALACES – The Palace of Versailles, originally a hunting lodge for Louis XIII, was completely transformed by his son, Louis XIV. It is a massive building, including the famous Hall of Mirrors. The state rooms are full of beautiful paintings, gilded furniture, exotic china, sumptuous materials and ornate rugs – all the trappings of an extravagant lifestyle and a must-see attraction for those visiting the area. Of course, there's more. Château de Chambord, Marie Antoinette's Petit Trianon and Château de Fontainebleau offer a leisurely way to pass the day.
MUSEUMS – With nearly 10 million visitors annually, the Louvre is one of the world's iconic museums, home to the Mona Lisa and the Venus of Milo. Located in Paris, the Louvre is closed on Tuesdays, open until 6 p.m. during the week and approximately 9 p.m. on the weekends. Musee d'Orsay is also located in Paris and is one of the five most visited museums in France while Musée de l'Armée is the French military museum and the site of Napoleon's gilded tomb.