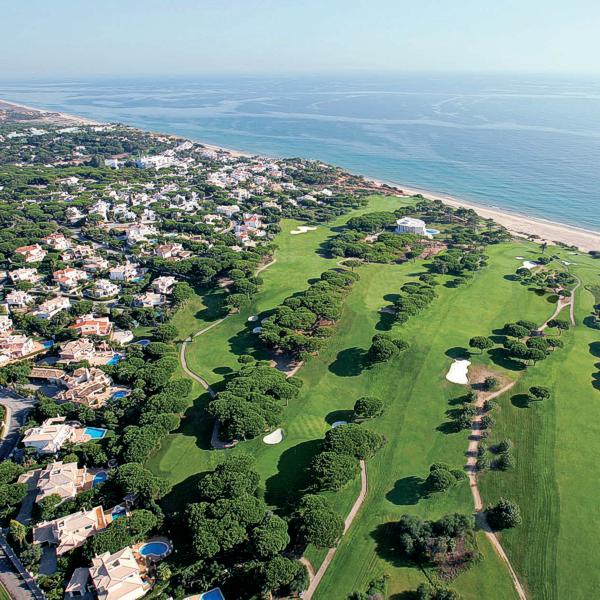 Offering some of the Algarve's best golf, Today's Golfer Survey says…
Read more "What's The Best Golf Resort In Portugal? Survey Says…"
Having traveled to Portugal since 1973 I have long been a admirer of the country, not only it's climate, but people and quality of lifestyle. Jim Frank provides a more in-depth perspective of this terrific golf destination.
James A. FrankTheAPosition
Overshadowed by its next-door neighbor Spain, as well as the rest of Europe, Portugal deserves more attention
Pity poor Portugal. Like a third-string quarterback, it rarely gets the good look, seldom a chance to strut its stuff. In European golf, Great Britain is the franchise player, Spain the backup. Lowly Portugal rides the bench, saying, "Play me or trade me."
My advice? Play.
It's not as if anyone …

Read more
About the Author: Gordon Dalgleish is the Co-Founding Director of PerryGolf, the leading provider of international golf vacations. You can find him on Google+
These two siblings of southern Europe couldn't be more different or more beautifully combined for those who enjoy equal measures of relaxation and celebration in a single vacation. The Portuguese live on easy street, perfectly pleased to pass the afternoon with a carafe of white on their cliff top verandah overlooking the Atlantic after a morning 4 ball. Spaniards own the fast lane. Afternoon tee times are prized because there is never enough night. Both are both wonderfully old world and luxuriously modern. though Portugal is elegant, classical. Spain is a blend of Roman ruins with the newest you-name-it money can buy. Tiny villages dot the coastal cliffs while elegant resorts and swank marinas play in their shadows. You can change the 21st century into the 15th by climbing a flight of 450 year old stone steps. To enjoy them fully, allow yourself 8-10 nights with 4-6 rounds of excellent seaside golf.
Lisbon has honors. Portugal's capital since 1255 is a city of ancient history and two and a half million Portuguese. It's framed by a river, the Atlantic and a unique urban forest park so this canvas is a masterpiece readily explored by foot. Lisbon was the most important city in the world 500 years ago during the Age of Discovery. Now it has golf. Trendy waterfronts. Elegant hotels. Europe's largest casino. The place is tricked out with two thousand years of architecture and art, museums, cathedrals, restaurants and shops. . You'll day trip to nearby Estoril Coast for continuous beaches with soft surf – not unlike the South of France – and a couple rounds selecting from Penha Longa (Atlantic Course), Oitavos (recently added to the GOLF Magazine World Top 100), and Praia D'El Rey. Arthur Hills Oitavos is mandatory.
The mini mountain town of Sintra is magic and easily earns an afternoon to see how Portuguese royalty made do over the summer in digs like Pena Palace, said to be "a blend of Gothic, Manueline, and Romantic influences which make for a very explosive combination." Ninety minutes north in Porto, you'll want a full day. Tour the country's legendary wine region, sample it with lunch in the Palacio do Bolsa, cruise the Douro River between wine groves and sample it some more. There's good golf too, Estela Golf Club in particular which is fashioned the Scottish links with nothing but white beach separating its fairways from the Atlantic. If you decide (wisely) to stay the night, or two, the 5-star Hotel Infante de Sagres is always a pleasure for its history, city center location, and king size beds!
After Lisbon, take it down a notch to the Algarve – 2 hours south through central Portugal's rolling farm country if you didn't stop; 4 hours when you do to visit Sir Cliff Richard's wine cellar. Welcome to Easy Street. The Algarve is one of Europe's preferred holiday destinations known for glorious, year round sunshine, smooth wide beaches shadowed by towering rock cliffs, and the game of golf. Joe Lee's wonderful San Lorenzo leads the parade with Vale do Lobo (Royal) following closely plus Quinta do Lago (South), Vilamoura Old by British designer Frank Pennick, and Palmer's impressive new Victoria Club opened in 2004. Five star accommodation is equally available, notably Vilamoura's Vila Sol Spa & Golf Resort which recently opened its new hotel, now a member of The Leading Hotels of the World, along with a third nine by Donald Steel. The resort is also your ticket to one of the most beautiful, sophisticated and sought-after of Portuguese beaches – the famous Vila Sol Beach Club – located within the Ria Formosa Natural Park at Ancão. New to the neighborhood, with 5 stars and just 12 guestrooms, is Quinta Jacinta for those who prefer their privacy.
Out and about you'll be delighted with Faro, the region's energetic capital, where international retailers abound beside the handicraft shops of family merchants and cafes serving the day's catch with wonderful wines you've never experienced. Western Algarve offers the City of Silves which came into its own as the region's capital during the 11th century. Rising way above the town are the red walls of Silves Castle where high ground views of the town and countryside are enjoyed from massive ramparts and the Cathedral which dates back to the 13th century.
Now the stage is set for Spain, a leisurely and lovely 4-5 hour ride away traveling excellent roadways through the beautiful countryside of her Andalucia region. Near the Spanish border you'll encounter picturesque Tavira with remarkable examples of Roman architecture like the seven-arch Roman bridge. On to Sevilla, Andalucia's capital city and birthplace of Flamenco dancing, you'll want to tour the Golden Tower on the banks of the River Guadalquiver, plus the country's oldest cathedral which is home to Christopher Columbus' tomb, and the amazing Plaza Espanha to see tile pictures from every province in Spain. The many tapas bars make for a lively, progressive-style lunch as you sip sherry and eat a small dish in one and move on to the next.
Finally, you are on final approach to Spain's famous Costa del Sol, whose constant sunshine and light air have produced an adult playground encompassing roughly 95 miles of trendy beaches, celebrity marinas, casinos, enough luxury resorts for ten visits, and, more than 80 golf courses. The action is found from Sotogrande to Malaga. Beginning with the golf, Sotogrande Old is the local grandfather designed by Robert Trent Jones, opened in 1964, and a fixture among the continental top ten. The Old Course at San Roque is a frequent host to the European Tour. Next door is mighty Valderrama, host to numerous European and international events including the 1997 Ryder Cup. Each of these layouts is set in the secluded foothills of the Sierra Bermeja mountains offering magnificent views of the Mediterranean, generous greens and fast running fairways frequently framed by cork oaks. It is impressive to note that concerted efforts are taken by the clubs to preserve natural habitat, earning for Valderrama, designation as a Certified Audubon Cooperative Sanctuary.
A recent splashy addition to the scene in Spain is Finca Cortesin which hosted the Volvo World Match Play Championships after many years at Wentworth near London. Combine this world class golf course with a hotel which was on the Conde Nast Traveler Hot List for 2009 and you have a worthy addition to consider.
Finally, continue moving east toward Malaga is the luxurious coastal resort town of Marbella which lays claim to 26 km of sun bathed beach, a steady stream of the rich and famous, and a yachtload of good golf. Premier among your choices is the Marbella Club, another fine design by Dave Thomas accented by striking views of Gibraltar, the Mediterranean and the African coastline. Accommodation of choice in the area is Hotel Puente Romano, a condominium community turned 5-star hotel in 1979, offering oversized guestrooms and baths, sitting areas, kitchens and each a private terrace. Its every comfort of home, made all the more remarkable by 120,000 square feet of subtropical gardens that surround the property with streams, ponds, waterfalls and over 400 different species of plants and flowers. Just minutes from this paradise is Puerto Banus, Mediterranean marina to celebrity, royalty and plain old ordinary, extraordinary wealth. Designer fashion boutiques and open air restaurants line quaint streets; the night reaches dawn at discotheques, alfresco bars and piano clubs. It's a sight to see, through a pair of tortoise pattern Guccis…of course.
About the Author: Gordon Dalgleish is the Co-Founding Director of PerryGolf, the leading provider of international golf vacations. You can find him on Google+