Cape Town is an interesting and vibrant city; with Table Mountain framing the city and white beaches surrounding it, it really is unique.
I'd definitely recommend a wine tour during your stay which would mean journeying to the Boland Mountains and Cape Wine Country.  With such great wines on offer in South Africa, it would be a definite shame not to experience a tour during your stay.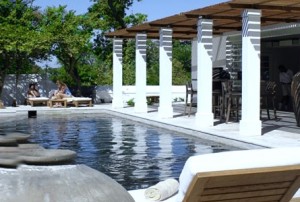 Steenberg Hotel is accommodation PerryGolf recommend during your stay in Cape Town as it offers a challenging 18-hole golf course and award winning spa.  The hotel is located in the Constantia wine region found just outside the city.  It is quite a small hotel, with only 21 rooms and 3 Suites which are located within the authentic Manor House (which dates back to 1682).  During your stay you are really made to feel welcome…it is a very relaxing experience and definitely first class.
By Denise McKee.  Denise has been with PerryGolf for over 10 years and is a member of our admin team.